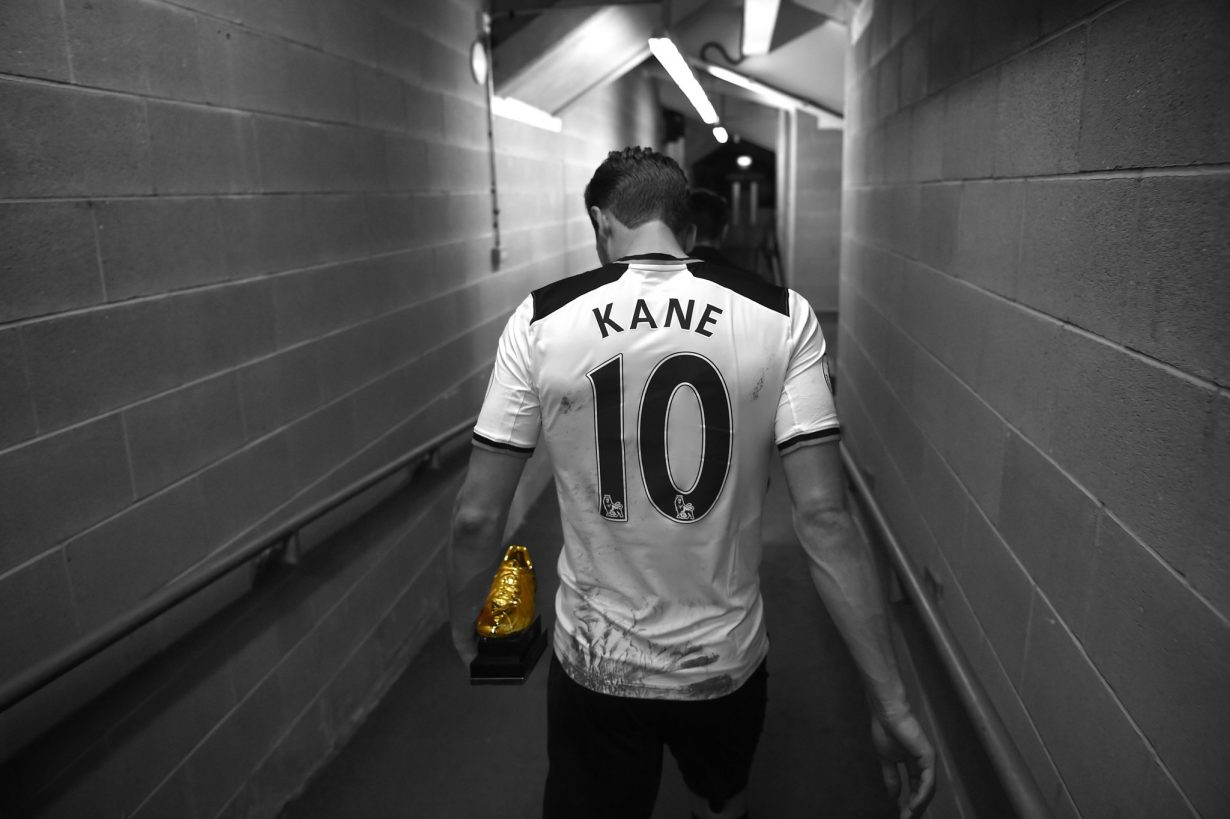 Those who consider Kane dispensable to Tottenham, whether it be a fleeting thought or a full-formed opinion, not only emit a complete lack of understanding of the game but a limited understanding of life
'Sell Harry Kane for top whack and reinvest the money elsewhere in the squad'. Social media's capacity to expose the moronic should be commended. Opinions are like arseholes, the adage goes, everyone has one and the majority of them stink. And wafting across timelines in recent days, like an odious release of ammonium sulphide, has been the anomalous view that Tottenham's talisman is somehow replaceable.
Perhaps Harry Kane set his bar too high. Perhaps it's fan protocol to go numb on a player they've been spoilt with for a prolonged period. Or maybe it was this season's appalling run of form that gave the "argument" a false sense of gravitas; Kane's return from injury coinciding with five defeats in six matches, Pochettino having to provide an actual answer to the question of whether his team were better off without.
The madness didn't stop there though. Some didn't want Kane starting the Champions League final even if he was fit; the same fools are now flirting with the fatal cliché that every player — ie Kane — has his price. Saturation point has surely been reached.
Should we waste time and sanity in allowing a doltish opinion the attention it doesn't merit? Maybe not, but even if there's only one Spurs fan in existence who believes Harry Kane to be expendable, then that is still one too many.
Maybe the rise of this particular form of idiot is down the world we occupy. A world where — as exemplified by the airtime given to Piers Morgan and Katie Hopkins — the more provocative the opinion the more attention it receives; a world dominated by Generation Hipster — Kane's indispensability to Spurs being such a "mainstream" view that to say the opposite is somehow thought-provoking and edgy.
But, with the debate surrounding Kane's relevance to Tottenham still being had, no matter how faint the embers, his essentialness is still not a given for some. Our desire for Death by Football Content means 24/7 coverage of the game is now powered by wide-ranging opinion and sensationalist debate. But, as if to blasphemously question Messi's significance to Barcelona, debating Kane's importance to Tottenham should be completely off the table. There are just some things that shouldn't be said aloud.
Yet even after 164 goals in 253 games, Harry Kane still isn't given the credit he deserves at Spurs. Even those who cherish him most can't fully fathom the superstar they have in their ranks. It's ironic how Kane's terrace chant, for all the adoration it conveys in him being "one of the fans", inadvertently glosses over what a phenomenal footballer he is.
In singing about Kane being one of us — which he is — fans ultimately don't sing of a footballer who is one the best players in the world, if not the best in his position. They don't sing of a player who has gone from arduous loans in the lower leagues to captaining his country at a World Cup — a true fairy-tale that is only possible through the medium of football. They don't relay in song that, because of him, modern Spurs greats like Bale, Modrić, King, Ginola, Klinsmann, Sheringham, Defoe and Keane will never be spoken of in quite the same way as they once were. (Greaves, you'll be next.)
But yes, the "one of our own" factor is perhaps the most romantic and glorious of it all. In Kane, Tottenham has what Ajax had in Cruyff, Liverpool in Gerrard, Milan in Maldini, and Roma in Totti — a once-in-a-lifetime figure has become the physical manifestation of everything we love about the club.
Those who consider Kane dispensable to Tottenham, whether it be a fleeting thought or a full-formed opinion, not only emit a complete lack of understanding of the game but a limited understanding of life. Their failure to recognise Kane's true value demonstrates a severe failure to recognise skill, an inability to appreciate strength of character and a reluctance to perceive pure perfection when it's right in front of them.
Tottenham Hotspur is Harry Kane and Harry Kane is Tottenham Hotspur; to forcibly separate one from the other is akin to tearing soul from body. Kane has single-handedly written himself into Tottenham folklore — there's no going back now. Where our grandfathers spoke of Greaves, and our fathers Hoddle, we will speak of Kane. It's a feeling money can't buy.