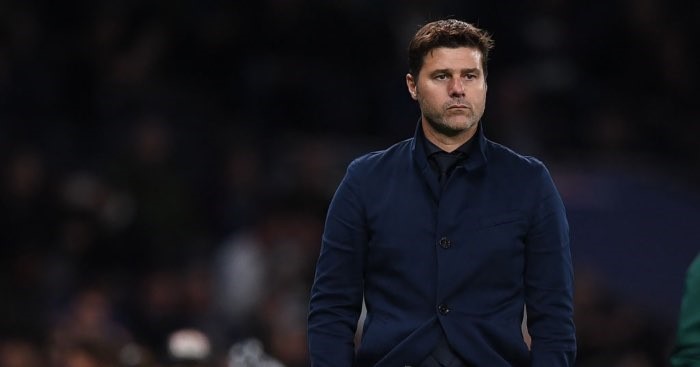 Where next for the former Tottenham sweetheart?
Is Tottenham's Mauricio Pochettino about to move to Barcelona? Well no, because Barcelona have appointed Ronald Koeman to the role. But I wanted to conduct a thought experiment, something that triggered in my brain when discussing loyalty to an ideology. And Poch has an ideology drenched in his word and commitment to his pride.
I know what you're thinking. This is a bit weird. That's fine. I also know you're thinking that Poch doesn't belong to Spurs, not anymore. Yet I can't seem to remove the Argentine from my heart. I was sat watching the first episode of the Amazon Prime All or Nothing series covering Spurs and seeing Poch in the early scenes made me, well, it made me sad. I felt like the relationship ended abruptly even though it was on the cards for a while.
It was compounded further when it was obvious that Daniel Levy had been planning the appointment of Jose Mourinho for a while. We didn't see Poch leave and he's been on sabbatical since. Not too long ago he was interviewed via webcam and he sat there all proud in a Spurs training shirt (his son is contracted to our youth team). I thought by now he'd have taken another job and I would have been straight onto some online betting action to lump some money on his taking a role for a top club on the continent.
So what's he doing? Chilling? Taking time out? Seeking enlightenment, accompanied by introspection as he looks to work out why it all went wrong at Spurs? It went wrong for sure. But was he given ample time to make it right? Alas no.
Perhaps he wasn't offered the right level of support because the club had decided to cut their losses and move on. Reboot. Bring in a charismatic narcissistic (rebranded) showman to take centre stage at Tottenham Hotspur. But what of Poch? What of his choice in progressing via another role at another club?
He was linked to (lol) Arsenal. PSG. In fact every top tier club that was keen for transition, the media would cite Pochettino. But he remains deep in sabbatical. The Manchester United job appears to be off limit thanks to Ole and his steady driving. But Barcelona have been in turmoil this summer thanks to their devastating loss to Bayern Munich and the little matter of a potential messy transfer headache as another Argentine looks for pastures new.
For a period of time (sandwiched between nothing and being linked with Juventus) Poch was being touted as the next Barca manager.
Poch has often been connected to Real Madrid. He has always said that taking the helm at the Catalan giant was impossible. Mainly thanks to the fact that he played for Espanyol between 1994-2001. He is a main that prides himself on loyalty. But is there a chance that the job is just too big to ignore? Or will Lionel Messi and his almost certain departure make it less attractive? I'm hoping he doesn't go there mainly because I can see him bidding for a certain Harry Kane.
Alas, Koeman took the job he was offered. A man that HAS played for Barca and there is no question of loyalty to be discussed.
But wold Poch have gone to the Camp Nou? Well of course, money talks. But what of that loyalty to Espanyol? To counter the 'impossible' statement he has stated, he's also said that '…because in life you never know what can happen' or words to that affect.
Personally, Poch needs what I would call a comfortable job. Not that there is no pressure to succeed at Barca, of course there is. But the quality they have (and need) places them in a better position to be able to nab some silverware. And Poch needs that on his CV. He needs to take bread and butter winning mentality and see it through to getting hold of a trophy. You can do that, at a canter, at a club like PSG. No disrespect to the French 'farmers'. At Barca, you are mostly competing against Real Madrid, so there is a focused objective to centre on.
Barca would have been the perfect role to take, the right amount of high level problem solving and pressure to truly test himself in man management and tactical know-how – at domestic and Champions League football.
Once you get that monkey off your back, win something – then that experience can be channelled into more ruthless experience that can lead to further success. He didn't have that at Spurs, because we were a club trying to achieve something. Building towards it. Barca need a rebuild, Poch has the traits to handle it with the added bonus that the club is one of the biggest on the planet.
Damn you Koeman !!
Barca are in desperate need for a refresh with their on the field identity. There is no doubt that Messi and his predicted departure to Manchester City will be the end of an incredible era for both the player and club and that any coach taking the helm will have to carefully understand how to curate and recreate a buzz there. Everything goes through Messi. He can't be replaced, you simply need to recover and move on.
The question is, would Poch have gone back on his word? Well, if the most successful modern day coach, Jose, can proclaim that he 'will never manager Spurs' then I'm sure Poch can do what most football people do and go back on a promise. Unless of course, Poch is the real deal; a footballing anomaly that always follows his heart.
It seems that all the high level jobs that have become available, our former gaffer hasn't been in the running. Perhaps he's waiting for Jose to win a cup and leave Spurs for him to return.
That's a thought experiment for another day.