I can't help but think this season if it fails then the whole structure collapses. ENIC will see it as financially prudent to get out before the squad stars demand transfers and the fans revolt.
Now I know we've joked about Jeff Bezos but after his company's recent documentary he will have a good insight about the workings of a Premier club. I'm sure he will have had the chance to see every bit of film, not just the edits that we watch.
Maybe, just maybe (let me dream here) he will decide to try his hand at owning a club. The ground is not a concern so it's basically the right manager and players to complement it. That requires good advice and loads of cash. He has access to both.
Just a thought to cheer myself up after a weekend that sees Woolwich go top and Spurs make 17th spot.
Yes nurse, I'll go back to my ward now.
17th, we avoid relegation while West Ham don't...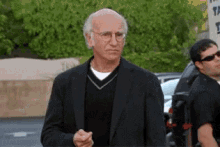 P.S. Looks like

Case
has been doing some poll cleaning