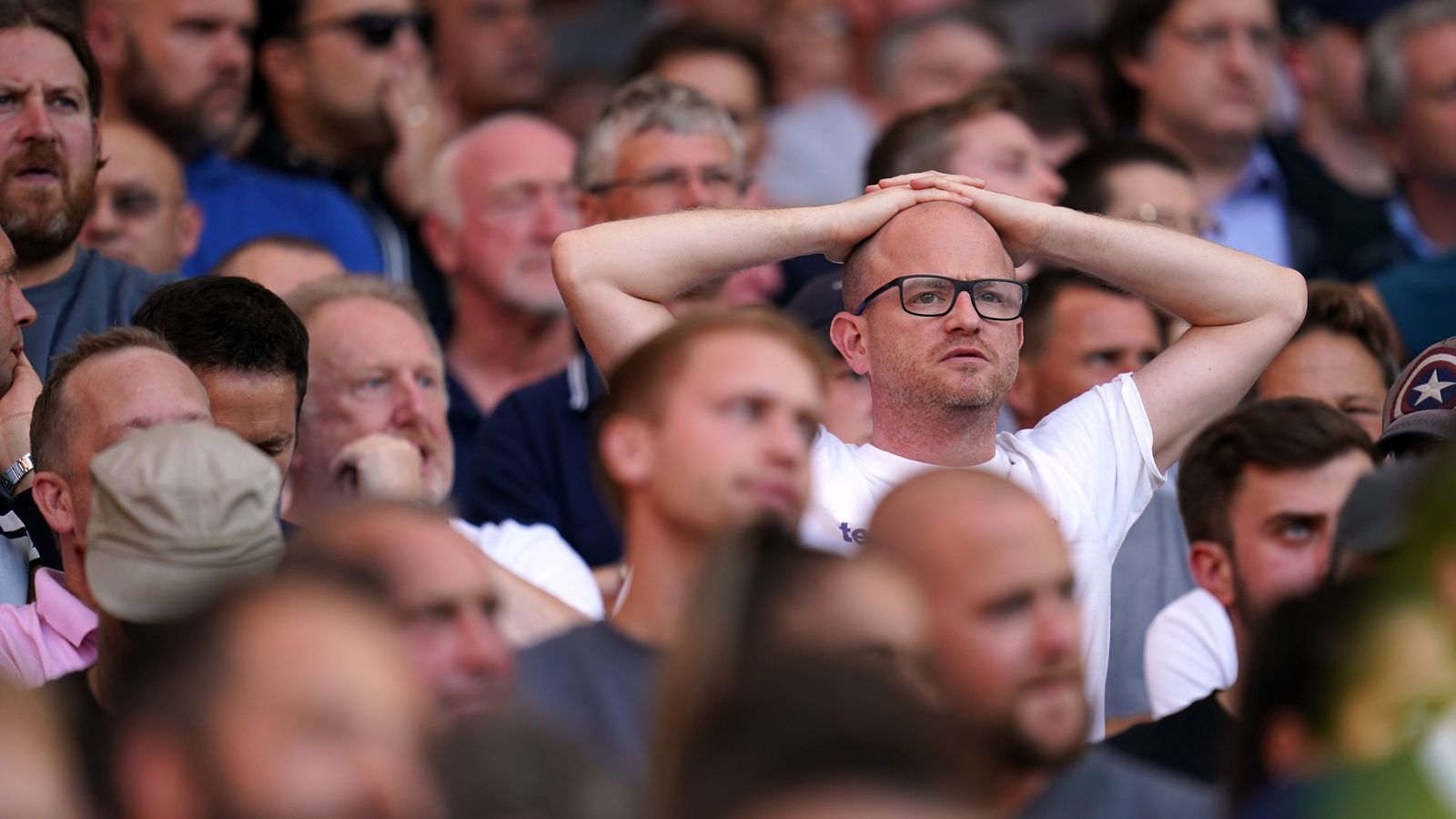 Tottenham have lost three consecutive Premier League games to Crystal Palace, Chelsea and Woolwich after their search for a new manager ended with the appointment of Nuno Espirito Santo in June; Spurs rank 20th in the league for shots and chances created this season
www.skysports.com
THST have demanded a meeting with the board.
They want to know what the plans for the season and beyond are and how the DNA of the club is to be regained.
I'd like to add these points to the agenda
1) How do you intend to repair the damage your actions have done to the club and re-establish THFC as a club top coaches and players want to join.
2) If selling your share of the club and leaving is the only way to repair this damage, why isn't this an option? Continual decline is as bad for Levy/ENIC as it is for fans.
3) How do you explain the decline of the club from title contenders and champions league finalists to relegation fodder that no one wants to touch with a barge pole?
4) How do you feel declining a nine figure sum for a 28 year old who clearly wanted to leave has benefitted THFC and what is the plan now? Especially in a covid environment when we're told continuously that the club don't have the financial power of rivals