New football looks quite nice for a change. But fucking me the amount of marketing bollocks around it is going to be annoying.
To justify a thread for such triviality my favourites are:
Good tool old Minerva Supreme, a north London company, guess they had lazy sales reps who only sold locally to schools and football teams as I don't remember playing with much else at the time. Had a tendency to be hard as a bullet though but ultimately held up well when wet, unlike the Mitre which was like a sponge and would double in weight. But I think it was just the typeface that I liked(??)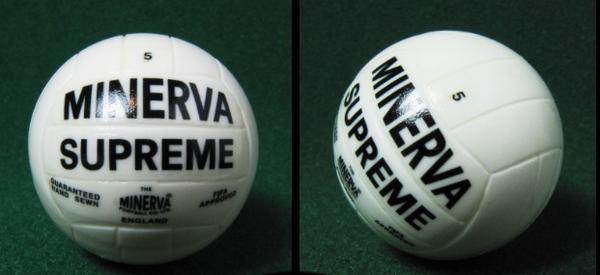 But still my ultimate is this beauty: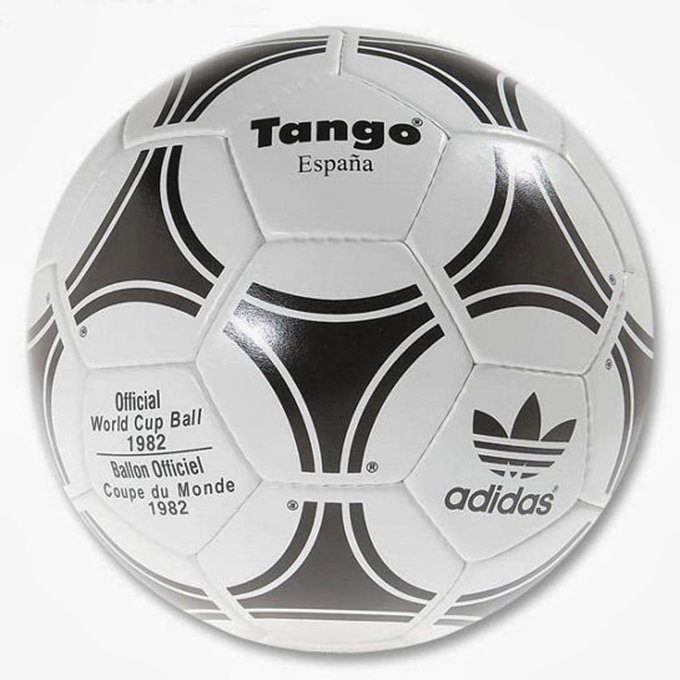 I think, but probably wrong, it was introduced in 1982 World Cup.