I only saw the results of an internal THFC poll via a quick glance at some microfilm, but apparently the club understands that its fans consider Man U home to be "the most useless home match of the season". Yet it still comes up, like a bad penny, every year. Someday Man U will be relegated, and then this tedium will stop. We'll—finally—be able to have only useful matches at the Lane.
The
history thread
will explain the trail of tears that this fixture has provided over the years, so I don't need to rehash that here. Instead, I'll just remark that at least one member of our TFC team has written off even bothering to go. It's that bad. And I won't discuss that, either.
Nor do I particularly care to talk about Manchester, which is nothing more than the home to epoch-making inventions that have transformed the world. It is the birthplace of the railways, the computer, and the bouncing bomb.
Nor do I want to mention how Manchester United fans are so blandly ubiquitous that I pulled one on Saturday night. (I forgot about this fact until said fan insisted on scampering home in time for kickoff.)
Nor do I find their completely uninteresting nickname, "The Red Devils," at all captivating. Why traffic in tautology, MUFC? Surely "The Devils" suffices? If you're going to add a colour, add one that distinguishes you, like DePaul and their Blue Demons.
Or don't be the devils at all, and, instead, take a page from Mancunian history. Be the Bouncing Bombs!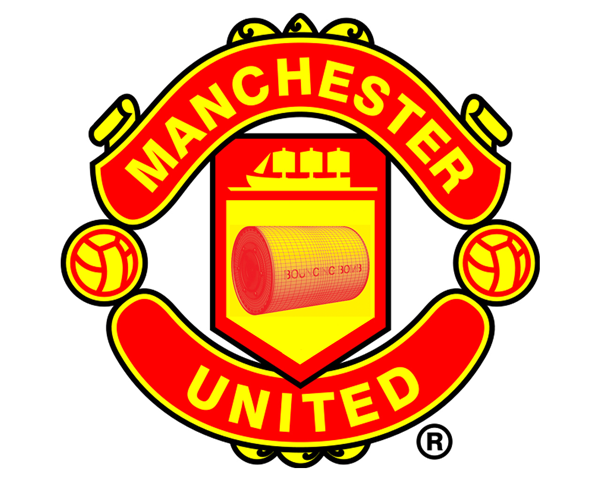 Nor do I want to discuss the teeny suspicion in the darkest, most neglected corner of my brain—which is to say the one that holds my optimism—and wonder aloud if perhaps this Man U team isn't there for the taking, allowing Spurs to claim 6 points off the Devils for the first time since before football was invented by Rupert Murdoch and Irving Scholar while drinking mai tais in a hot tub, enjoying their extremities shrivel and wrinkle away into nothing.
Nor do I want to spend too much time fretting over the QPR match, of which I only saw half, because I had to leave at halftime to come in 15th (out of 30) in a football-themed pub quiz (way too many questions about Soviet-era and Lithuanian football. But did you know that Mertesacker and Podolski are the only two Germans to ever score for Woolwich in an NLD? And Podolski's being German is, well, I won't go there…).
So instead, I give this thread over to all of you. Let your freak flags of unflagging optimism fly. In lieu of a prediction, I'll only point to my record: two match threads started, two victories (not six points, as the FA Cup does not deal in points).
And who knows… if we do do the double, perhaps it'll be time for a
I smell dope!
The match begins at 16:00 London time on Sunday, 20 January. That's 18:00 Vilnius time and 11:00 EST, so our Americans will have to get to early Mass on Sunday. Because Manchester United are playing, the match will be televised on Sky Sports 1/HD/3D, Fox Soccer Channel and FOX Deportes in the US, Viasat Sport Baltic in Lithuania, and on every single television channel east of the Ural Mountains except LiverpoolTVSingapore. If you are from a different country,
check here for your local listings
.