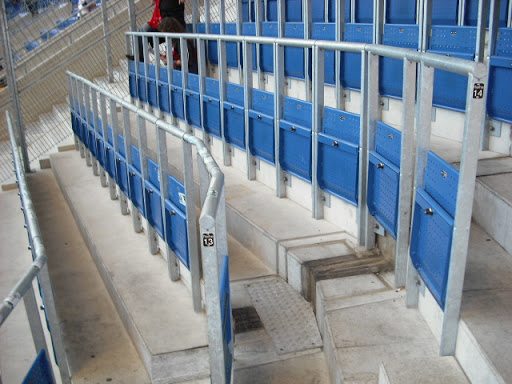 The Football Supporters' Federation (FSF) have launched a campaign to support the trials of standing areas for fans in top-flight and Championship grounds. Aston Villa have become the first Premier League club to publicly back the campaign, along with Peterborough, Crystal Palace & Bristol City, who have given their support to calls for the Government to allow 'small-scale trials of safe standing areas' and have volunteered to host a trial.
The Fighting Cock are conducting the following survey to gauge Tottenham Hotspur supporters views on safe-standing at White Hart Lane.
We intend to present the staff at the club with the results from this survey once we've achieved a reasonable level of response.
For more information on safe standing see the FSF's Safe Standing Campaign which includes information on what safe standing looks like and the legalities of standing.
[box type="info[/linequote]The survey has now ended, read the results here.