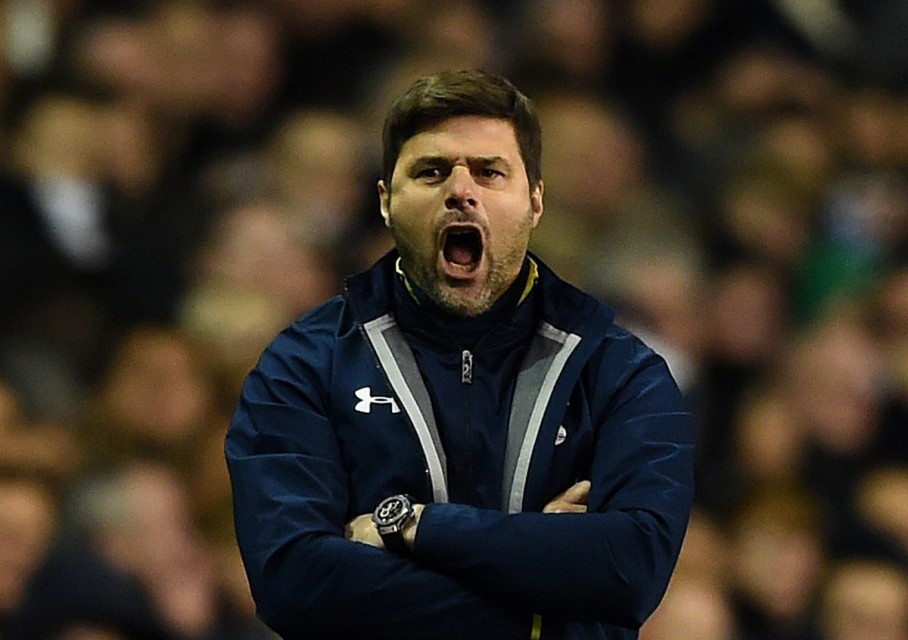 James Harris looks back at Monday's crushing draw but finds positives in wreckage. We crossed a line or two, but we will have learnt a great deal about ourselves and our football team. "Failure is only the opportunity to begin again, only this time more wisely."- Henry Ford
Have a Google of Mauricio Pochettino's playing career and you won't find much. His days as a tough central defender still remain mostly a mystery to those in England, other than that infamous tackle in the 2002 World Cup. Dig a little deeper and you'll drag up some old, pixelated footage of El Sheriff de Murphy in his days at Espanyol.
It doesn't take long for a pattern to emerge from the various clips cobbled together from his time in Catalonia. Tight marking, tough tackles, fouls, cards. A scrape of the studs down the face of José Mari Bakero, followed by an overzealous boot of the ball and follow-through on Ronaldo in Derbi Barceloní particularly stand out. Pochettino could play football, that much is clear, but his style was evidently focused on playing on the edge.
When the topic arises, he recalls his old antics with a brazen smile. After Dele Alli escaped punishment for a kick in the back of Fiorentina's Nenad Tomović in February, Pochettino showed satisfaction rather than shame. He proudly stated his record of 13 red cards in his time at Espanyol and admitted that he 'always played better with a yellow card'. This fire and toughness is clearly something Pochettino encourages in his players and so his lack of condemnation for Monday night's events are hardly surprising.
Pochettino could play football but his style was evidently focused on playing on the edge.
At Stamford Bridge, this aspect of Pochettino's mentality, and that of his group of players, was laid bare for all to see in the clearest example yet. Twenty fouls – impressive and reckless in equal measure. Nine yellow cards – a Premier League record.
This goes beyond just one London derby. We're in the top three for most fouls per game, second in the table of most yellow cards. Tottenham are nasty, niggly and an absolute nightmare to play against.
Guile, pace and energy are delicious and essential ingredients to a winning team. But we've seen plenty of that before. The difference is the point that pundits have tiringly reiterated for years. It's frustrating, but they were annoyingly spot on. 'Tottenham have a soft underbelly'; 'a lack of leaders'; 'they're too easily bullied'.
Some may have not liked to admit it previously, but there's a recurring theme, particularly in the Premier League. That dark, ugly side of football is vital for any team challenging for sustained success. Keane and Vieira will always be the epitome of a 'born leader', a 'born winner' because they could play football, but also because they knew how to be the worst of the worst.
Tottenham are nasty, niggly and an absolute nightmare to play against.
When you're on the outside, you'll put on a face of disdain and disgust, but when it's you, it suddenly changes. You smirk at the subtle digs of Dele Alli and the brash challenges of Érik Lamela. You cheer the bone-shuddering tackles of Eric Dier. The more the opposition fans boo Danny Rose, the more you are filled with a raw, aggressive passion.
It's the innate hostility that comes from being a football fan, from being invested in such a tribal game. Most would probably agree that they'd never actually want to see a player hurt (at least in the majority of cases), but seeing someone in Lilywhite go through a tackle with that extra bit of bite invokes an animalistic pride.
A belief translates on the pitch as well as in the stands. This is the side they're up against now. They can't just turn up to White Hart Lane and expect to bully their way to a win, just because it's Tottenham. At the very least, they're going to trudge off the pitch, aching and bruised, after 90 minutes of exhausting battle with Dier, Lamela and Rose. Most times, they'll be contemplating how this happened whilst Dembélé, Eriksen and Kane shredded through them like tissue paper.
Losing our heads lost us our lead and as chest-beatingly fun as it all was, it's not worth losing points over.
With all this comes a rather large caveat. At Chelsea, the line was crossed. Instead of sneaking through the window with the shrewd, deceitful aggression that has been wielded as such an effective weapon, Spurs battered the front door down and stomped all over it. Losing our heads lost us our lead and as chest-beatingly fun as it all was, it's not worth losing points over. Especially not in games like that.
Work is to be done in more than just this one aspect, but it's important this doesn't happen again. The youngest team in the league will get smarter; they'll be sculpted and moulded to perfect that dark side. Monday was a horrendous blip, a consequence of leaving the oven without supervision. A delectable meal ruined, damage done. Lessons are learnt and the oven isn't left again.
The fire in the players will keep burning and it is what will be essential for the club's continued progression. It feels good to be the team that is hated because we're good, but because we're unpleasant to play too. With Monday's sobering lesson, it should only get better. The Sheriff should be proud.