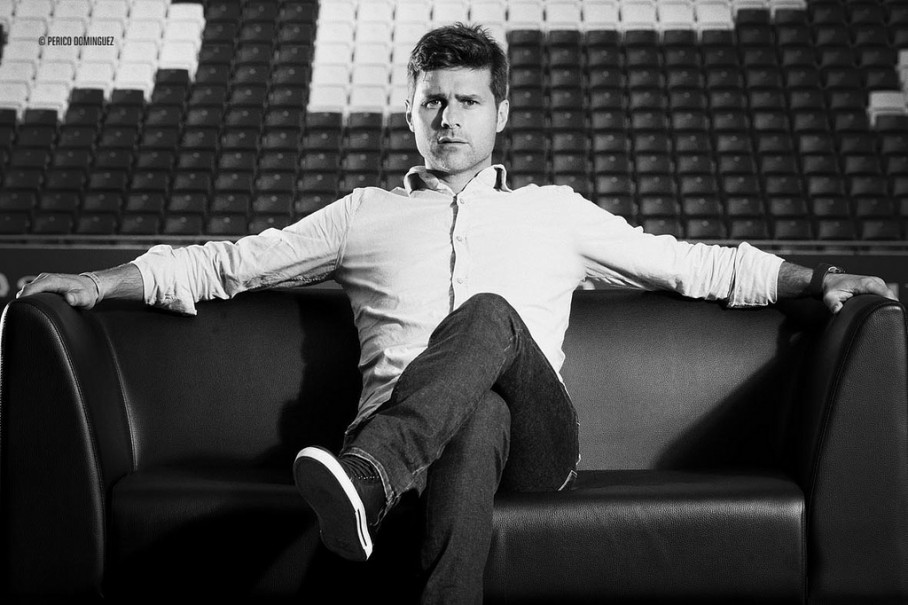 Sometimes everything just falls into place and Paul Maslin believes it's no accident that Spurs and Pochettino found each other.
Of all the amazing things to happen during these past three years–Kane and Dembele both coming so good, Dier and Winks, the fact that Dele "only cost 5 mill", Eriksen and Son, Kane, the two Belgian center backs, Sanchez, Hugo's solid captaincy, Wanyama, did I say Kane? Perhaps the most extraordinary and certainly most vital has been the manager.
Thank God Man City and Liverpool pulverised us in the fall of 2013 causing AVB to toss it in and leaving Levy with nowhere to go but Four-Four-Tim. Or maybe thank goodness Bale was as good as he was the season before so that the real serious managerial switch didn't happen before Poch would show at Southampton his true value.
I believe one of the least discussed aspects of this guy– our best at the helm since the Legendary Bill Nic–is his country of origin. Make no mistake– Argentina is what defines Mauricio Pochettino. He may have played in France, played and managed in Spain; he may feel the ancestral calling of Italy, but somewhere in the Pampas rests his true soul. From his first days at Newell's Old Boys through to his play on the national team, his reverence for the iconoclast Marco Bielsa, to the fact that it was Tottenham, home to Ardiles and Villa, that his journey sent him, Poch bleeds all things Albiceleste.
To which I say Bravo!
I don't live in England and while I now root for the Three Lions in international play, for obvious reasons, in 1998 I have to confess my sympathies lay with Argentina. Maybe it was a carry over from Maradona, maybe it was a romantic view of Buenos Aires. A city I've visited and where feelings have been confirmed in some ways (Steak, tango, Malbec) and not in others. The sidewalks are crap. So are many building facades. El trafico can be awful). Maybe it was simply an inability to support Germany, Brazil or Italy, much as the neutral should never choose either Manchester side or Chelsea.
But even I recognised the meaning of that particular match-up–after the Hand of God, after Rattin had frightened a generation of English schoolchildren after being sent off during the magical run to the trophy in 1966, after the Falklands and Maggie's successful imperial silliness against a junta gone mad. That game in 1998 meant something– maybe not Hungary-USSR water polo with blood in the pool in 1956, maybe not Scotland-England rugby or football anytime–but it meant much more than a typical match. There is a history with these two countries.
Poch missed out on that one, but he was there four years later for the second act– and it was his tackle on Michael Owen in the box– whose brilliant goal in 1998 announced his star to the world–that led to the English revenge. Scored by Becks from the spot, atoning for his foolish red card kick at Simeone four years prior.
It were the Brits that not only brought football to Argentina– they formed its first teams, populated most of them with expats, dominated the sport until the criollos finally got the skill and gumption to claim it as their own. If Alexander Watson Hutton more than anyone was the father of football in Buenos Aires, Isaac Newell was perhaps its uncle. It was the club in Rosario that bore his name that gave Pochettino his start nearly a century later.
And if the likes of Herbert Chapman initiated the first serious tactical growth in the sport– with the WM formation and other innovations–the true inheritors of his tactical mantle have primarily resided in Argentina or Italy. Poch is an Argentine with an Italian bloodline now plying his trade in the country that invented the sport. The perfect trifecta, if you will.
His is the natural descendant of all that came before– he and his peers have had false nines, inverted wingers, three in the back, and, most of all, pressing formations flying around in their dreams most of their lives. When asked recently if the trend among Argentines of Pochettino's generation is to be more Bilardismo (the anti-football devised in part by their World Cup winning manager from 1986) or Menottismo (the more expressive style espoused by the winning coach in 1978, Cesar Luis Menotti), a South American friend of mine quickly replied "Both."
One can see it in Spurs, and also the influence of Bielsa. Poch wants to press, and press some more– and will at times unleash his players in a free and flowing attack. But he has made them, unlike so many Spurs sides in the past, equally capable of stifling the opposition with fierce defensive tactics.
I have thought ever since the Battle of the Bridge that despite the blown lead, Dembele suspension, end of title chase, it was unquestionably one of the biggest victories in the Poch era. Today would not have been possible without that game as a predicate. Because they fought. They were not going to let Chelsea bully them, even if it meant they lost the plot for a bit and helped allow the Blues back in the game. It was worth it.
And it was Tottenham that happened to welcome two Argentine men– at a time that produced the greatest of conflicts between the two nations, if for stupid jingoistic reasons on both sides– in the form of Osvaldo Ardiles and Ricardo Villa. They were the pathfinders on the way to Poch. When that trophy is finally hoisted at Wembley or some other ground, their smiles will be as wide as their countryman's.
To those who might still carp: "You have won nothing yet. What's with the hagiographic treatment of the manager? This may all go up in smoke and the power of a Real Madrid paycheck." I say: where's the romance, chap?"
This is a terrific story. It is not an accident that Pochettino came to this team, at this time, in this way. It is not a minor thing that he calls himself a "dreamer" and implores his players to be "heroes". The game is about glory, we Spurs supporters have had drummed into our heads. Somewhere Danny Blanchflower is smiling. Poch has now won more games in the Premier League than any other non-European manager. There should be many more to come. We are in the grips of a wonderful tango– occasionally sad, but more often joyous, and always moving to the music and smiling at the dance steps as we learn each and every one of them. Newell's Old Boy is our Best Boy.