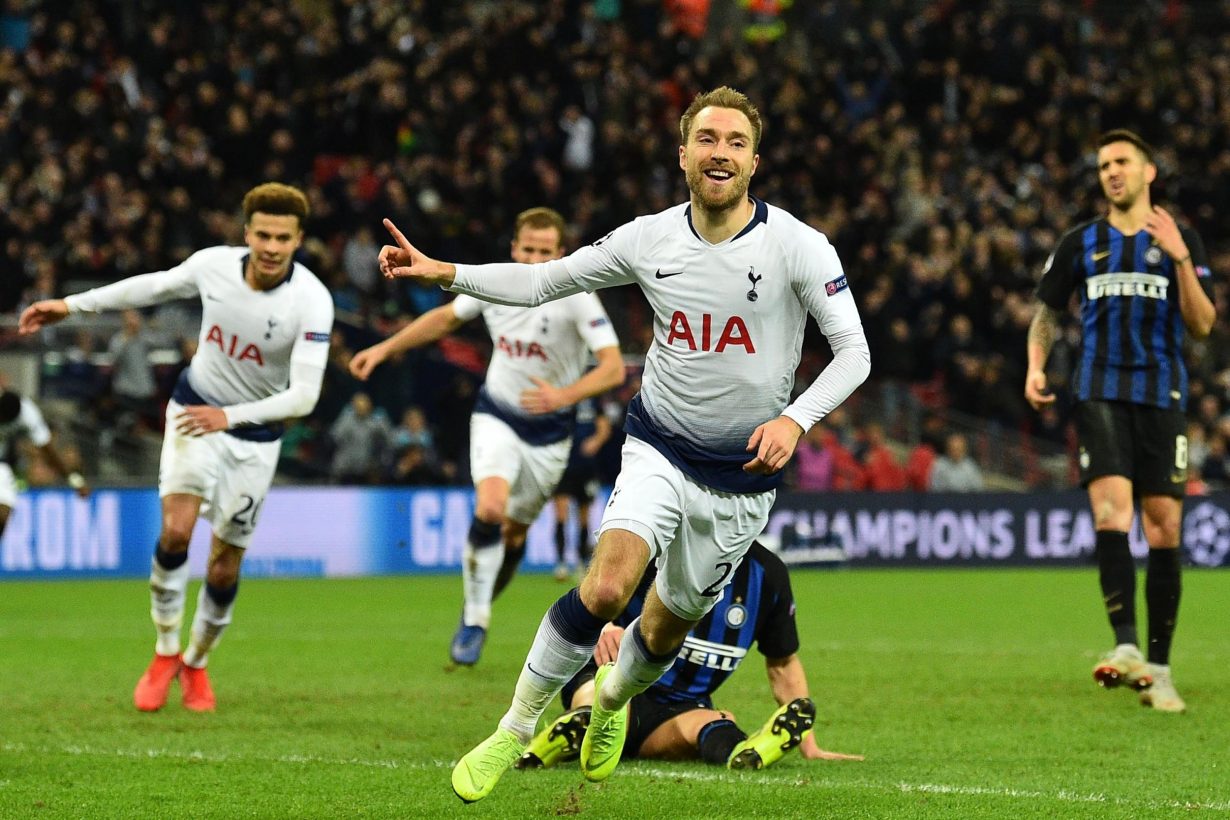 All Poch has ever said - and he is consistent on this - is that there are two trophies which really matter. He's right. And they happen to be the ones we are still competing for. Paul Maslin writes.
Whatever one thinks of Mauricio Pochettino, you cannot deny a simple fact: he has ambition. Do you?
I ask that question not rhetorically but in a constructive fashion– accompanied by the observation that I still think many elements of this fan base think small. This is what the manager has been trying to combat for several seasons now. It is ironic because these same supporters are quick to lambaste ENIC and Daniel Levy for failing to act in a big, bold way (what is the stadium then? A small timid act?), yet too often we seem to settle for the spoils of domestic silverware.
So let's get to the heart of the matter. I've heard it said, in response to Poch's selection v. Palace, that this was the best opportunity for silverware this season. If so, and I disagree, it only emerged four days prior after the defeat in penalties to Chelsea. Surely anyone before each of these games would not have concluded that a trip to Selhurst Park– followed by a minimum requirement of four additional victories in knockout games (five if we had managed a draw v palace)– was a better prospect than the second leg of a semi-final at Stamford Bridge followed by a final at Wembley v City– with Spurs possessing a goal advantage? Poch played the best squad he could at a venue where Spurs have only won once (last spring, under this manager) in the past quarter-century. It was not his fault he was missing his best three goal scorers plus his second best player. And still we got to a coin flip and it came up tails. How would Liverpool have done without Salah, Firmino, Mane and Van Dijk? Well, actually perhaps better than they have done in domestic cups this year, as they were eliminate before us in both. Poch chose to contest the game that promised the most, and then he offered up a sacrifice of sorts in the game that didn't.
Which gets me to the two trophies remaining. If healthy– and that's a big if for we know Dele will probably not feature in either of the Dortmund games and Kane only has the chance of playing in the second leg in Germany– but if fully healthy does anyone believe Spurs this season aren't the match of Liverpool last season? A squad that came within one Sergio Ramos vicious foul and a goalkeeper's horror-show of winning the biggest competition of them all? Who is to say that a team that, after all, has defeated the likes of Real Madrid, Liverpool, and Dortmund last season couldn't go on a spring run of glory this year? Neymar is out for two months; we drew Barca when it mattered at the Nou Camp. we should have beat Juve last year, and we beat Ronaldo once and drew against him in the other. I frankly don't know how we will beat City if it comes to that, but somehow Newcastle did… And maybe it won't. All i am saying is this story is far from over, and if nothing else should we get past Dortmund, this group of players will gain another level of experience.
And as to the league, well look at this week and tell me you know precisely how it will play out or that Spurs have no chance of catching City or even Liverpool. We play them BOTH– yes, at their grounds– but why should that be a obstacle if we are playing our best football? With Man United resurgent and Woolwich and Chelsea each capable on a given night of producing something special, it is not as if the Top Two are going to stomp everyone the rest of the season. Pep may already be paying a price for being alive in four separate competitions.
All Poch has ever said– and he is consistent on this– is that there are two trophies which really matter. He's right. And they happen to be the ones we are still competing for. Stranger things have happened.