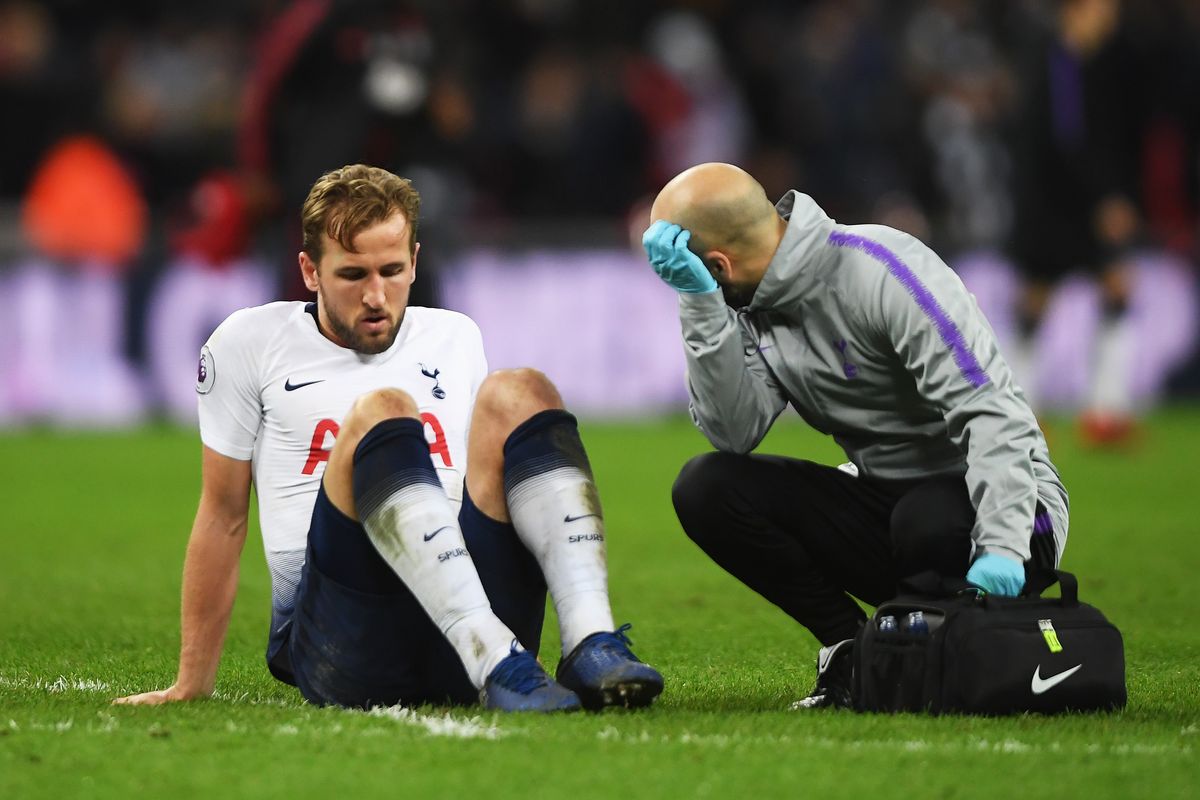 When Harry Kane and Dele Alli got injured, and Son got on a plane for the Asian Games, everyman and his dog thought Tottenham would slip away. We knew better. Gianni Magliocco writes.
With Harry Kane clutching his ankle at the end of a painful defeat at Wembley against Manchester United in January, the narrative was that Tottenham's title challenge had come and gone.
Fast forward one month, and after four successive league wins while Tottenham's star man continues his rehabilitation, hope has emerged within, while irritation has grown amongst rivals.
Last Sunday's performance against Leicester wasn't pretty. Could Leicester have taken three points and even scored four or five? Yes, but they didn't, in part due to Hugo Lloris' heroics and in part due to their own wastefulness.
Leicester learned the hard way that being clinical is everything in this game, just as Tottenham found out five matches ago while hosting Manchester United.
Chance after chance went by the wayside in that frustrating 0-1 defeat, and the sombre atmosphere amongst the crowd on the cattle trail towards Wembley Park tube station that evening suggested that the title was now out of reach, even before the news emerged that Kane would be missing for several weeks.
One month later, and after Tottenham's 3-1 win over Leicester, rival fans cannot believe the formers luck. An incorrect penalty decision and the subsequent yellow card for diving given against Son? Ignored. The brilliant penalty save from Hugo Lloris? Yet more fortune.
The truth, however, is that Tottenham's refusal to exit the title race, despite a depleted squad through injuries, has nothing to do with luck. It's all to do with character and perseverance. Both of which this side possesses in spades.
With Kane and Ali injured, and Son being whisked off to the Asian Games, almost everyone to a man expected Spurs to fold. In this period, two cup defeats have been offset with a four-game winning streak in the league that has catapulted the team into an unlikely title challenge, and the resolution which the team and manager have shown in this period has been an inconvenience to the other sides battling it out in the title race.
Tottenham, really have no right to be involved in this title race. A club which haven't spent a penny in over a year and who are still without a home. Title rivals, on the other hand, have splashed out in excess of £300 million, and yet again are having to deal with a Tottenham side which is in the title race for the third time in the last four years.
That can only be put down to a special group of players and an extraordinary manager, who have refused to make any excuses for the major obstacles that have been thrown in their way.
Leicester may well have won on Sunday, but the brilliance of Lloris, as well as the ruthless finishing from the home side, meant that they left with nothing. Tottenham suffered the same fate as the Foxes did on Sunday, against Manchester United in January, and instead of feeling sorry for themselves, the side knuckled down and has subsequently shown a ruthless streak in front of goal that has everyone now worried.
Tottenham may not be at their best at the moment, but the league table does not lie. Every single point gained in this league is a point earned and deserved, and fortune has nothing to do with it.
Will Tottenham win the title this year? With trips to the Etihad, Anfield and Stamford Bridge to come, combined with a five-point deficit, that looks unlikely. But as Christian Eriksen said with a cheeky wink in the aftermath of Sunday's match: "Anything is possible".