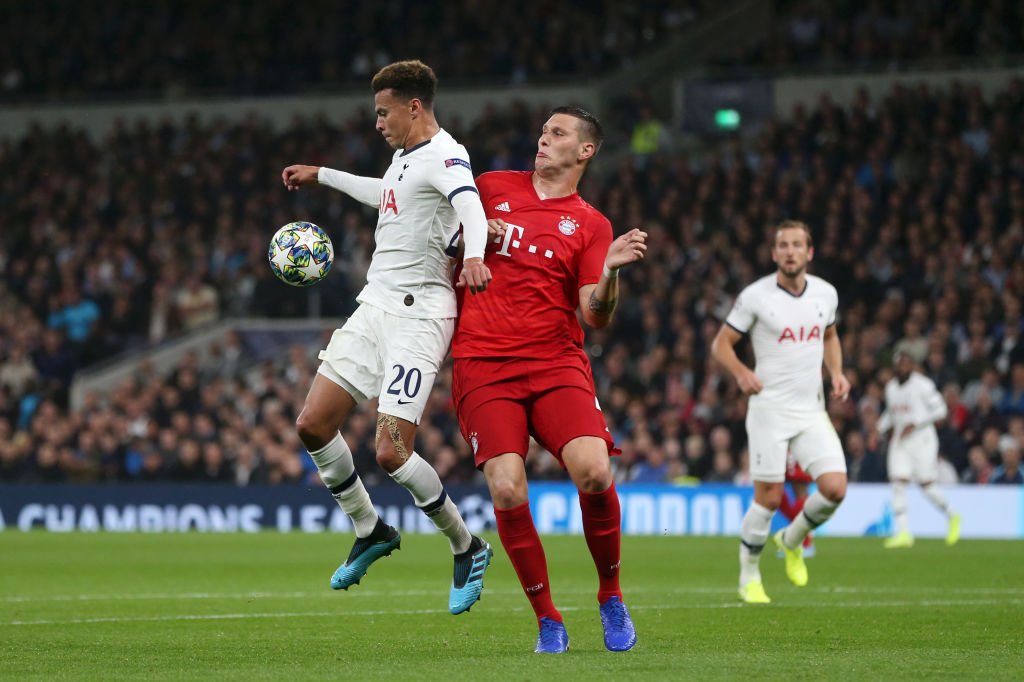 Surrendering is profoundly anti-Poch behaviour. The future is now a journey into the unknown. What will happen next?
The 7-2 loss at home has been difficult to digest. For those of you that enjoy the casual punt at many of the top-tier UK betting sites, how many of you got that result right on the money? Our Chairman, Daniel Levy, still has a fair amount of gratitude towards Poch, who reached the Champions League final in June. Pochettino has a contract with THFC until 2023, despite an outcry for him to be sacked as he doesn't seem too happy to be with a squad he birthed that no longer appears to be motivated. At least in the present. Can they be in the immediate future?
Seven and Hell: Broadsheets and tabloids Cash in
After all, it was our worst home annihilation in our 137 years of history. But will 'hell' also swallow Mauricio Pochettino after this "humiliation", as the Telegraph and Times write? It's the number one issue on the table, straight after Pochettino and the team came face to face to discuss the reasons for this worldwide debacle.
Pochettino at a press conference, invited the players to react, postponing a damning examination of his teams collapse. The words of goalkeeper and captain, Hugo Lloris, on Tuesday night, were undeniably alarming: "We surrendered. The next two matches against Red Star will be decisive for our future in the Champions League".
Surrendering is profoundly anti-Poch behaviour, right? The future is now a journey into the unknown. What will happen next? Only time will tell. If we allow patience to control the tick tock of the clock. With a dutiful motion of confidence from a coach who just five months ago led us to our first Champions League final in history. Comparisons are being made between Pochettino and Max Allegri as first choice for the spare, while another great (not so special anymore?) and controversial manager is also available, José Mourinho.
Or do we go on like this and wait for the storm to pass?
The most predictable scenario from Levy, is the last one: nothing should happen. March on, improve and try and lick our wounds clean and gain lost ground. Daniel Levy sunk in the stands after the final whistle blew with Bayern. Towards Pochettino, there is a discreet gift of gratitude, mainly because no other manager could have coached a top tier top four club with such a constrained transfer budget.
Our chairman has been busy in the last two years working on our new stadium, being involved in the delicate intricacies of refinancing (at least that's one perspective). Ndombélé was purchased at the right time and Lo Celso enlisted in the final hours. Pochettino has a contract until 2023 and has no intention of walking. Possibly because the pay off will be £32M or so if he's sacked. Levy knows. Poch knows. We all know.
Not only that, the setback with Bayern is a dent in his legacy and he has to prove capable of fixing a mess he's arguably allowed happen.
Tottenham Fans: This One's for You!
We move forward together, perhaps less passionately than some time ago, but often, we know, marriages are governed by apathy or mutual convenience.
On the evening of October 1, 2019; many of us left the stadium after the fifth goal, in a trance. Most of us avoided the final humiliation, with goals from Lewandowski and Gnabry between 87 'and 88'. No dispute, but deep bitterness, especially towards the hellmouth of social media where our eternal rivals Arsenal were enjoying 'glory' through their Wenger reject Gnabry.
Contract Renewals
The issue of contract renewals is less pressing, but still important. We have three expiring players: Eriksen, Alderweireld and Vertonghen. The Danish issue is particularly thorny: We risk losing a champion in the sights of clubs like Real Madrid at zero cost. Couldn't this be avoided?Alderweireld and Vertonghen sank against Bayern. Eriksen started from the bench.
Pochettino must deal with these situations and the moodiness of Moura, who feels undervalued after dragging Tottenham into the Champions League final with his goals. With complications on all fronts, we're jumping from one humiliation to another.
First the pen-shoot out knockout in the League Cup with Colchester and now the Bayern disaster. Will this be the last? Or do things come in three? Rather three than seven.