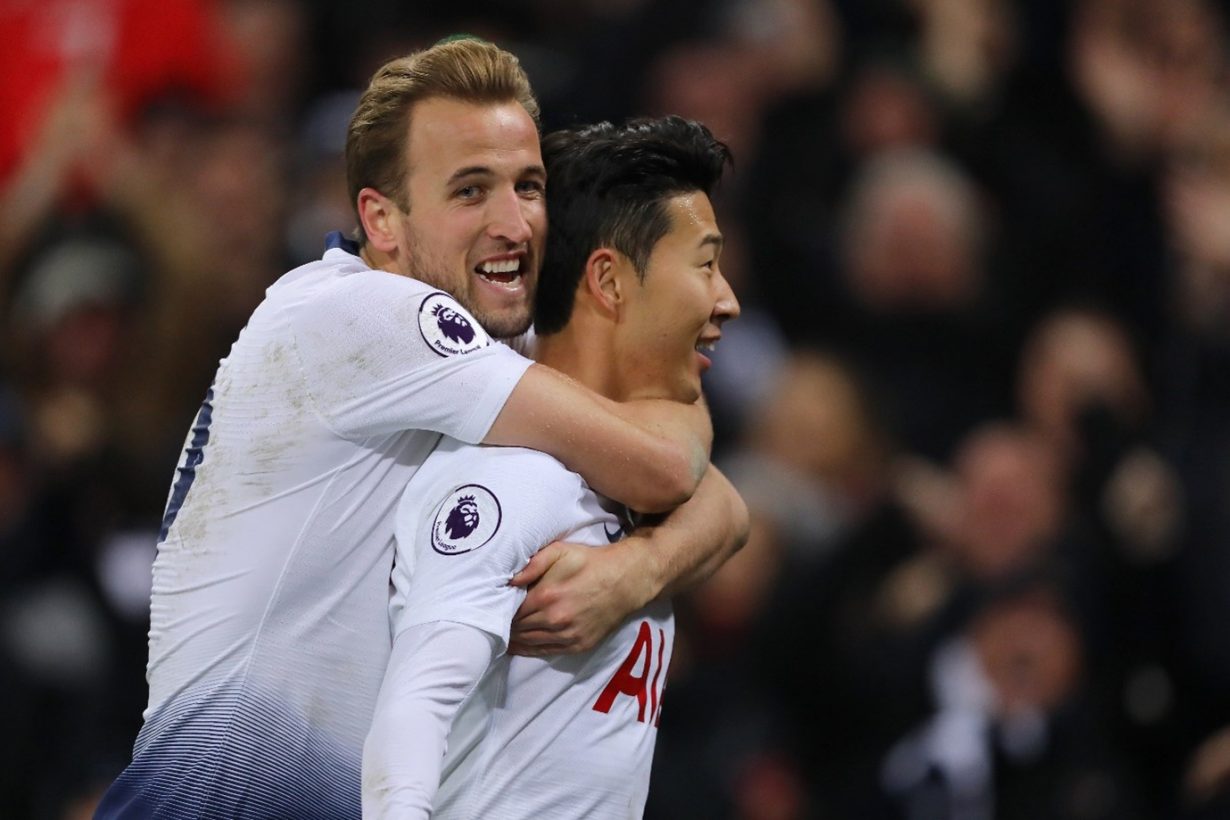 The Premier League table makes fantastic viewing for fans of Tottenham Hotspur. They're top of the division with a far superior goal difference than Liverpool, although both teams sit on 20 points with nine matches played. After losing on the opening day of the season, in a 1-0 defeat at home to Everton, José Mourinho's side have been unbeaten since. Better still, they find themselves seven points, and 11 places above bitter rivals Arsenal, who are having a torrid time.
Their most recent result, a 2-0 win at home to Manchester City, not only consigned the Citizens to their worst start since the 2008-09 season, but ensured Spurs remain amongst the front-runners in all leading football markets on the betting exchange.
One of the reasons for this, is that their attacking players have been prolific in front on goal. Son Heung-Min has had a blinding start to the season, contributing nine goals and two assists so far – and he sits second to Everton's Dominic Calvert-Lewin in the Premier League goal scoring charts. Harry Kane has netted seven times, turning provider for nine goals, and the deadly duo are in scintillating form.
As a team, Tottenham fear no-one – and that was evident, not only in that win against City at the weekend, but in the 6-1 demolition of Manchester United last month, and while fans will hate to be reminded of it – they also took an early rampant lead against West Ham, only for the East Londoners to exact revenge late in the second half.
But it's not only going forward where Spurs have excelled, they've been particularly tight at the back. Last season, they kept just two clean sheets in the Premier League away from home – they've already matched that, this campaign. Since that aforementioned draw against the Hammers, in which Spurs squandered a three-goal lead in the first half, they have conceded just once in four games. And their superior goal difference is all down to astute defending. Having conceded only nine goals this season, Spurs have let in the fewest number of goals in the division, while nearest challengers Liverpool have conceded 16.
If you keep a clean sheet, you're always halfway to winning a game, but with Spurs keeping resolute at the back, and profiting with free-flowing attacking football, they're rightly early challengers for the title. While the season is always a long, hard-fought slog, rather than a sprint, the signs are there that Mourinho wants to challenge this year – and another reason for their success so far is his decision making, and acquisitions in the transfer market.
Clearly, defence was an issue for Tottenham last season, and the Portuguese manager quickly rectified that in the summer, with a number of defensive signings. He's changed both full-backs, bringing in Matt Doherty from Wolves, and Sergio Reguilón from Real Madrid (for a combined total of just over £38m). The latter is a modern full-back, and as seen during his time on loan at Sevilla, he loves to get forward. Part of last year's Europa League winning squad, the Spaniard is also a dead-ball specialist, but most importantly, is solid at the back – exactly the sort of player that fits into a Mourinho squad.
It's a tough test next, as Tottenham travel to Stamford Bridge – and Frank Lampard's Chelsea are in reasonable form themselves, having won their last three matches – and it was the Blues that Spurs replaced at the top of the table at the weekend. With just nine matches played, there's a long way to go, but the North Londoners are showing signs that they mean business this season.