The Top 10 Football Stadiums in the UAE
The Top 10 list you were begging to see…
There were only a few teams of footballs by the end of the 19th century. England and Scotland had their first match in the 1870s. But, today there are more than 200 national associations included in the FIFA, which is the world governing sports organization. Another proof of football globalization could be seen by the increase of nations participating in the FIFA from 32 in 1934 to around 200 in 2021.
Football has been the most popular game at both national and international levels in all the UAE. It is known for its prominent characteristics such as pace, agility, thrilling and sensation. With the increasing passion for football, the stadiums are also increasing in several countries including UAE. And, in this blog, we are going to discuss some of the best stadiums in the UAE.
Top 10 Football Stadiums in the UAE
1- Al-Maktoum Stadium
Al-Maktoum Stadium is situated in the highly visited emirate of the UAE. Dubai hosts many football matches every year. Despite being the multi-purpose stadium in Dubai, the Al-Maktoum stadium is mostly used for football matches. The most fascinating thing about this stadium is its huge capacity. You will be amazed to know this stadium can accommodate 15,000 spectators simultaneously. Whenever you visit Dubai, we suggest you hire an automobile from cheap car rental Dubai Company and go with your family to watch a football match.
2- Ajman Stadium
Ajman Stadium is one of the popular football stadiums in the UAE. This stadium is well-known because of the Ajman club, the team that resides in Ajman. This spacious stadium is located along the Persian Gulf across Ajman city. You will surely be excited to see such a spacious stadium. It has been observed that passionate football lover tourists join the football club of Ajman team to get training. Almost 5,537 spectators can enjoy the match in this stadium.
3- Al Dhafra Stadium
Al Dhafra stadium is popular in the name of Sheikh Hamdan Bin Zayed. People don't even know that Sheikh Hamdan Bin Zayed Stadium is also known as Al Dhafra stadium. This football stadium is situated in the small town of Abu Dhabi, Madinat Zayed. It is a multi-purpose stadium where you can enjoy other sports as well at its 5,020 spectator's capacity. If you ever get a chance to visit Abu Dhabi, you should never miss a chance to enjoy a football match in this stadium.
4- Al-Rashid Stadium
Al-Rashid stadium was built in 1948 in Dubai. You will be delighted to know that Dubai has kept on its legacy even in stadiums. Its stadiums are not only spacious but also well-established. Initially, this stadium was established for multiple sports activities. But now you will often observe football and rugby in the spacious stadium having 12,000 accommodation capacity. What else can be the best recreational way than spending a pleasant day with your family in the stadium!
5- Emirates Club Stadium
Emirates Club Stadium is a magnanimous stadium located in the Ras al-Khaimah emirate of the UAE. You know what the name of this stadium is based upon the league team of UAE Arabian Gulf. During the football match, this stadium represents a marvelous outlook with 3,000 supporters present around the ground. It's really worth watching a match, especially in the evening in this stadium with a huge round of applause.
6- Fujairah Club Stadium
Fujairah Football Stadium was established to keep the memories of Dibba Al-Fujairah Club everlasting. Every year this stadium's 5,000 seats are reserved even before a few days of the match. Do you know about that thrilling match? Well! The amazing match of Fujairah league with UAE Emirates Pro League is the one match for which residents and tourists come from Dubai in the vehicles rented from Rent A Car Dubai Company.
7- Mohammed bin Zayed Stadium
This stadium is one of the favorite tourist attractions in the UAE because of the historical importance of the stadium. You will be surprised to know that Mohammed bin Zayed stadium is known with several names on the names of Al Nahyan family members. This stadium was established in 1979 as Al Jazira Stadium and renovated in the current condition in 2006-2009. If you ever get a chance to watch the FIFA world cup in this stadium, you will feel as if the whole UAE is present in this stadium because of its large accommodation capacity of 24,000 spectators.
8- Sharjah Stadium
Sharjah stadium is a well-known stadium not only in the UAE but all over the world because several International tournaments are hosted in this stadium. Though this stadium is famous for cricket matches, you will be able to see a few football matches there. Sharjah stadium can host 27,000 spectators simultaneously. If you are planning a UAE trip, we suggest you plan it when you will be able to attend the football championship in the stadium with your family.
9-The Sevens Stadium
You will be amazed to know that people plan their trip to The Seven Stadium. Have you ever thought about why this stadium is named so? It is because there are major seven types of sports played here. If you visit this stadium in their sports week, you will be able to watch the matches of football, rugby, netball, cricket, tennis, Aussie rules football, and other sports. Feel free to explore this stadium with your family during your Dubai trip.
10- Zayed Sports Stadium
Zayed Sports Stadium situated in Abu Dhabi, UAE was built in 1980 and renovated in 2017. This football stadium is located in the Saif Ghobash Street of Abu Dhabi. No need to worry if you were planning to visit it but you are in Dubai for your vacations, you can still visit Abu Dhabi as well.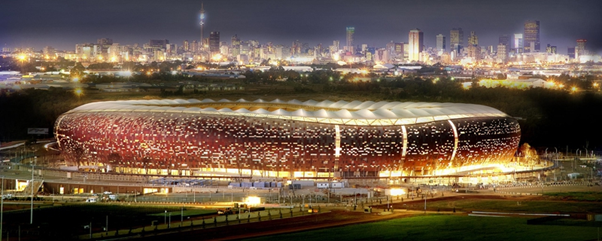 You only need to contact the Rent A Car Dubai Company for hiring a motor to go to this stadium. So, you can visit all these stadiums during your Dubai trip in a rental car to urge the passion of sports in your kids if you want to make them athletes.
All views and opinions expressed in this article are the views and opinions of the writer and do not necessarily represent the views of The Fighting Cock. We offer a platform for fans to commit their views to text and voice their thoughts. Football is a passionate game and as long as the views stay within the parameters of what is acceptable, we encourage people to write, get involved and share their thoughts on the mighty Tottenham Hotspur.