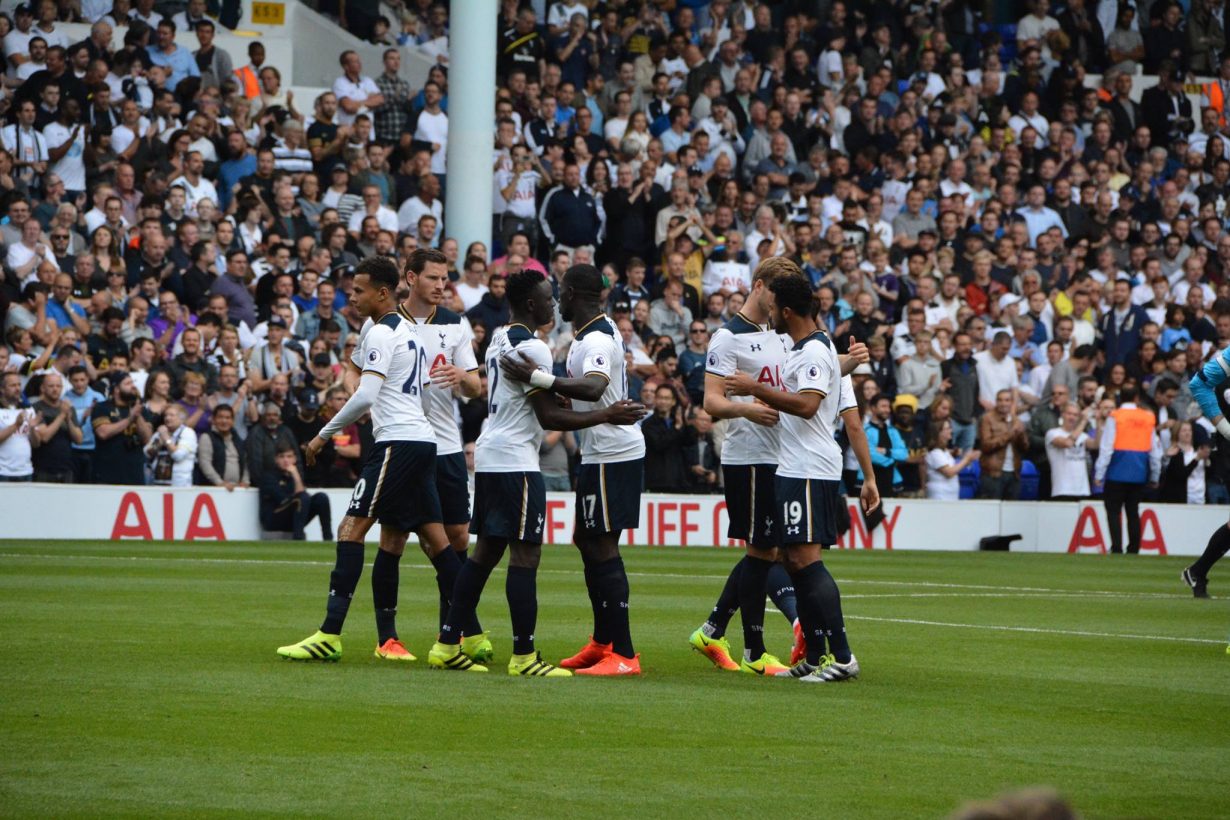 As a kid, Robbie Canale always singled out a specific player as his favourite. A few years wiser and looking at a very different Tottenham team, who does he focus all his attention on now?
Being a grown man approaching middle age I have always found it slightly odd seeing overweight adults wearing a Spurs shirt to games on match day. It doesn't make me more or less of a fan but, unless you're on the hallowed turf or under the age of 18, a football shirt should not adorn your back as you saunter down the Seven Sisters Road on match day.
As a fully fledged member of the adult world I should also have stopped having a favourite player – once again something I believe should remain in the realms of childhood and adolescence – but that said, no matter how the years have grown on me, I have struggled to shake this enthusiasm for a single player.
I turned 18 way back in 1998 and while the closest I get to wearing my colours on match day is by not wearing anything red, I have failed to shake this childlike glee for a 'personal' favourite. I may have stopped short of having posters above my bed but be it King or Dawson, Carrick or Modric, Berbatov or Super Pav, there has always been a certain player who has stood out in my affections.
Maybe it's just me but I have a theory for this love of singling out a specific player; the fact is my beloved Tottenham Hotspur have never been a team. Not in the thirty years I've supported them anyway.
Yes in the literal sense of the word there has been a team on the pitch but if you break it down and consider a team in the truest sense of the word, ever since the likes of Hoddle, Clive Allen and co left the club we have been a bunch of individuals pulling in various directions.
There have been moments of course, most notably the Harry Redknapp, Bale years when it looked as though we had the makings of a cohesive force but even then we relied so heavily on Bale getting us out of jail it never truly felt like we were all heading towards the holy grail of Premier League glory; it was once again a hiatus in the drudgery we have had to witness for the best part of three decades. A hiatus that left as swiftly as it had arrived with a thud of Bale's majestic left peg.
Ever since the likes of Hoddle, Clive Allen and co left the club we have been a bunch of individuals pulling in various directions
The problem has been that our best players have used us as stepping-stone to greater personal glory. We have always been the club they go to in order to put themselves in the shop window of the worlds biggest clubs. From Carrick and Berbatov to Bale and Modric we have always been unable to sustain a prolonged period of success because said players have all jumped ship seeking the quickest route to glory.
Until now.
It is natural, as a Spurs fan at least, to see the glass as being half full. We are after all a team who have made a nasty habit of snatching defeat from the jaws of victory over the past thirty years but maybe, and do not shout it from the roof tops just yet, thanks to one man, that is all about to change.
Mauricio Pochettino is on the cusp of creating the best Tottenham team, yes team, since the early 80's and if – I know it's a big if – we can keep this team together, quite possibly a team that could come to rule the Premiership and European stage over the next decade or so.
For that is exactly what Poch has built, a team. The foundations of the success we are beginning to witness are built on placing the team before the individual. We have the best players in the best positions – nearly all of our starting XI would walk into any team across Europe – but they are all pulling in the same direction not just for the football club but more specifically for Poch. He is the leader of the club, the man who keeps the players in line and has them playing for each other rather than looking for the quickest escape route to Madrid or Manchester.
Our team captain Hugo Lloris (who has been linked to Madrid throughout his tenure as our No.1) recently said in an interview "my destiny is linked to Mauricio. He matters a lot to me. Our relationship goes beyond football…his presence and our relationship are the most important elements for me." It is a clear indication of the esteem the players hold him in. Do you think Lloris would still be at the club if Redknapp, AVB or, god forbid, Sherwood were still at the helm? I highly doubt it.
Poch has become the club. He has immersed himself in our history and taught his charges that unless they share the same values – namely hard work and dedication on and off the field of play, then they can find another club to ply their trade.
No longer are we merely a club with an abundance of unfulfilled potential. OK, we may not have won anything just yet but with a top four finish all but assured and a F.A Cup semi-final on the horizon this is a club finally heading in the right direction.
The foundations of the success we are beginning to witness are built on placing the team before the individual
No longer are we just about the goals scored by Robbie Keane; it is not just about the bullish, never-say-die nature of Sandro nor the mesmeric slalom like dashes down the byline of Aaron Lennon. This is not a team built around moments of brilliance in an otherwise drab world but a side that week in, week out gives us a real belief that under the stewardship of one man, we might just take the footballing world by storm.
Never in my lifetime as a Spurs supporter have I had it so good and for that we are indebted to one man. A man who endeared himself even more, if that is possible, to the Tottenham faithful after our dramatic victory at Swansea when he said: "The most important thing is the badge. When you play for Tottenham it is not about the names, it is about the team. This season we are showing that we are a team."
The man exudes a sense of class that he passes down to the players who represent our club. He instils in them values that transcend football and ensures they go about their lives in the correct manner. And if they don't, well they are quickly shown the exit door. Just ask Townsend, Kaboul, Bentaleb et al.
Poch has given us a club we can be proud of. It would be a travesty if this group he has assembled do not go on to win league titles but even if we fail to add any silverware to the plaudits we are currently attracting, while those lot down the road are making fools of themselves with their spoilt brat-like antics, Poch has given us a team we can finally be proud of.
If you were to ask me who my favourite player is in the current Spurs squad I would find it impossible to answer because Poch has ensured I love them all. The individual doesn't matter any longer at White Hart Lane.
And if I did have to have a poster above my bed it? Well that's easy.
Mauricio Pochettino. He's magic you know.