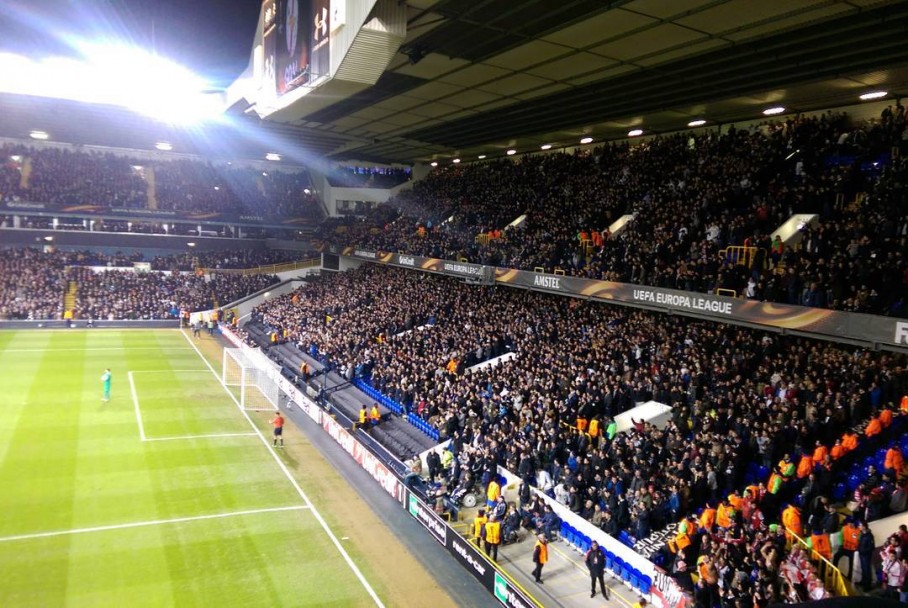 Whilst most people are wondering what the farewell celebrations should be after the final home game of the season, Andrew Pennock is looking at it from a different perspective.
Somewhere in the bowels of White Hart Lane we can be sure that a committee has been meeting regularly to discuss plans, currently top secret plans of course, for the farewell to White Hart Lane celebrations. Chas and Dave will be on speed dial, Paul Coyte will be thumbing through his contact list and contractors will be quoting for how many fireworks it would take to launch Mr and Mrs Chirpy into orbit from the centre circle.
Preparations for the big day, the day season ticket holders get to take their plastic seats home, the pitch is divided into saleable portions (how much for the piece of grass from which the ball was launched for Harry's epic mask goal?) and the final time the shutters fronting the bars below the stands are brought down on thirsty men's wrists, have remained unannounced thus far, but presumably not because they don't exist.
Contractors will be quoting for how many fireworks it would take to launch Mr and Mrs Chirpy into orbit
Despite the visibly huge progress made on building the new stadium, it appears that there are still no guarantees that it will be finished by August 2018 and as we know, Spurs position is that another season in a quarter demolished stadium is preferable to two away from N17. Announcing that we're leaving and then kicking off the 2017/18 campaign with the ground still echoing to the last bars of Snooker Loopy would please no-one and embarrass everyone and one gets the impression that Levy does not do embarrassment well.
In my humble opinion, following down the path of the Hamsters by attempting to turn White Hart Lane into a bouncy castle party on its last day is the knee jerk reaction. We would gain in so many areas by taking a more considered and confident approach to the whole thing. Why make a fuss? Concentrate on the continuity. Why think of it as a divorce from the stadium when it's just another stage in our relationship? We're not moving grounds; we're just shoving the pitch the pitch a few yards north. Why? To make room for the new stands of course. Famously Wolves and West Ham (again) made a right pig's ear of things when they shifted their pitches in anticipation of new stands that never got built but we're doing it properly, we're actually building the things.
When we knocked down the old West Stand did we ask the Dave Clark Five to come along at the end of the game to reprise the Tottenham Sound? No. When we remodelled the Shelfside post-Taylor report did the (very) young Adele give us a complete run through of her new album '1'? No. So why set a precedent when we don't need to?
Why make a fuss? Concentrate on the continuity
It's not a new a ground, it's just a couple of new stands. (Well, four new stands).
When the final whistle goes against Man United and we've brought their long and boring unbeaten run to an end, let's just join in a memorable rendition of "Oh when the Spurs…", turn to our neighbour & give 'em a hug and then make our way quietly home to raise a glass to the old girl.
Classy and dignified, that's what she deserves.