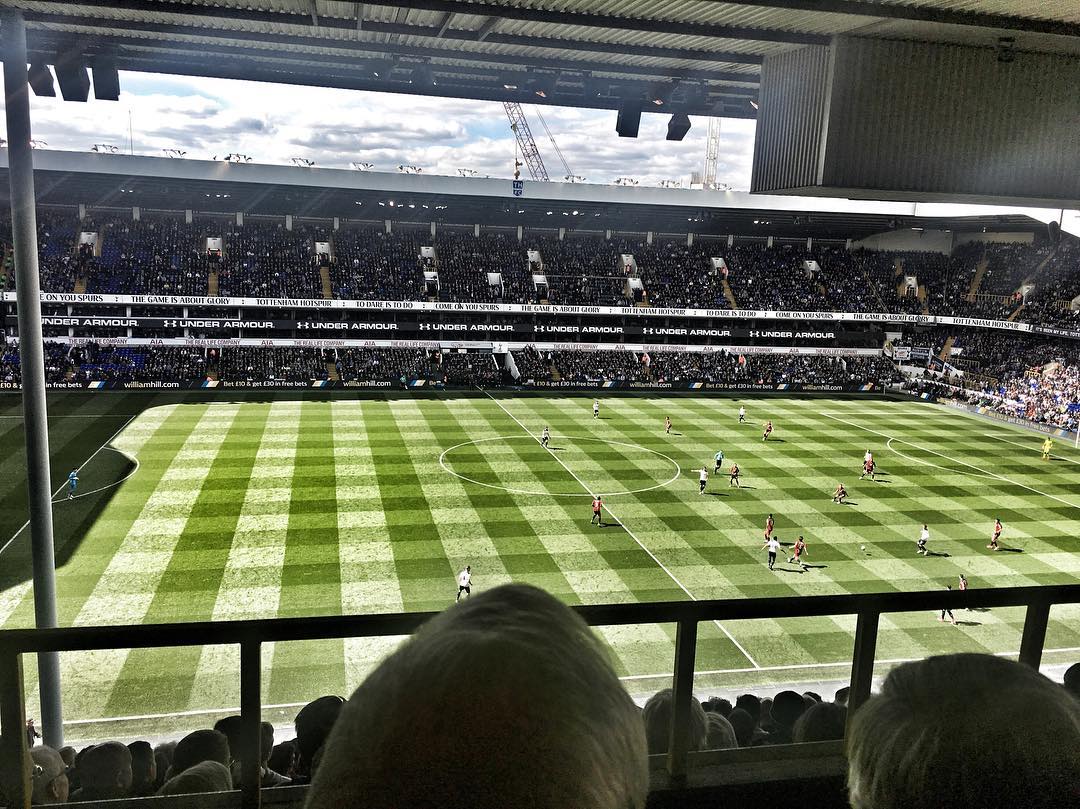 Waz David is getting a little worried and it's messing with his dream.
It's that time of year again, winter is disappearing from sight in the rear view mirror. The clocks have come forward to reveal life after work. Wenger's future is being questioned. Tottenham are being talked of as potential champions of England. Now for one moment I don't think it's a two horse race, Chelsea can only lose this and nobody else can 'win' it. That however does not stop me dreaming, dreaming a dream that was born 26 years ago.
It was the 110th season of the world's oldest knockout competition. It was 14th April 1991. It was the day an overweight Geordie majestically curled a Mitre Delta size 5 past the finest goalkeeper England had. It was the day I knowingly entered into a loving relationship with all the positivity my soul has to offer, that to date has prevailed a life time. It was the day I became proud to say yes I'm a Tottenham fan – even on dark January days when Ray Parlour ran rings around Jason Dozzell or wet February evenings when Sergei Rebrov spent a full ninety minutes in the pocket of John Terry. Above all else it was the day I began to dream the dream. The dream that keeps football special. The dream those lucky few, Blackburn Rovers and obviously Leicester City, have lived and loved.
It was the day I became proud to say yes I'm a Tottenham fan
Right now I sit here with parallel feelings of 'the' dream and a fear. The fear is not that of failure, Spurs are already by far the finest I've ever known since the opening of that emotional account over a quarter of a century ago. The fear now is of the vultures that appear to be circling over Poch, Kane et al. I mean as even the most loyal of Tottenham fans I have to be honest and admit my head may be turned if I was a young manager and offered the keys to the Cathedral that is the Camp Nou. Or if I were the 23 year old best striker in Prem and offered a staggering amount of money to become Real's next Galactico. Now, I openly admit my hypocrisy as after writing the above I sit here with fingers crossed that neither Mauricio nor any of our star turns have the same trail of thought.
Some would suggest this is the food chain or Darwinism. If I were a scientist maybe I'd accept plankton is eaten by small fish, which are eaten by a bigger fish and so on. However a scientist I am not and a romantic that believes in social mobility I am. Can we really stand back and watch every club in the world bar 3 or 4 become feeder/selling clubs?
Surely now we are coming to a place where we should limit the money clubs can spend, or introduce a salary cap like rugby union. We can not have a situation where Real Madrid always get what Real Madrid want can we? I'd suggest Chelsea fans monitor the Hazard situation before they answer!
Can we really stand back and watch every club in the world bar 3 or 4 become feeder/selling clubs?
In a country where winning is everything, the Americans even have a draft system to ensure a fair spread of the best talents each sport has. This means there are regularly different winners of the NBA, NFL etc. Of course we have our own system where the fat cats have become obese.
I know if you're a Southampton fan and you're reading this you're probably about to shout aloud that this is the very situation you found yourselves in circa 2014. To that end I can only plead guilty of hypocrisy again. Possibly the same hypocrisy that Manchester United fans used the day Beckham or Ronaldo headed to the Spanish capital.
To conclude I would urge Mr Levy not to use spiralling costs of a new stadium or the weak pound as an excuse to squash this dreamer's dream. We have never been closer and just maybe the boundary between dreams and reality can one day soon be blurred.