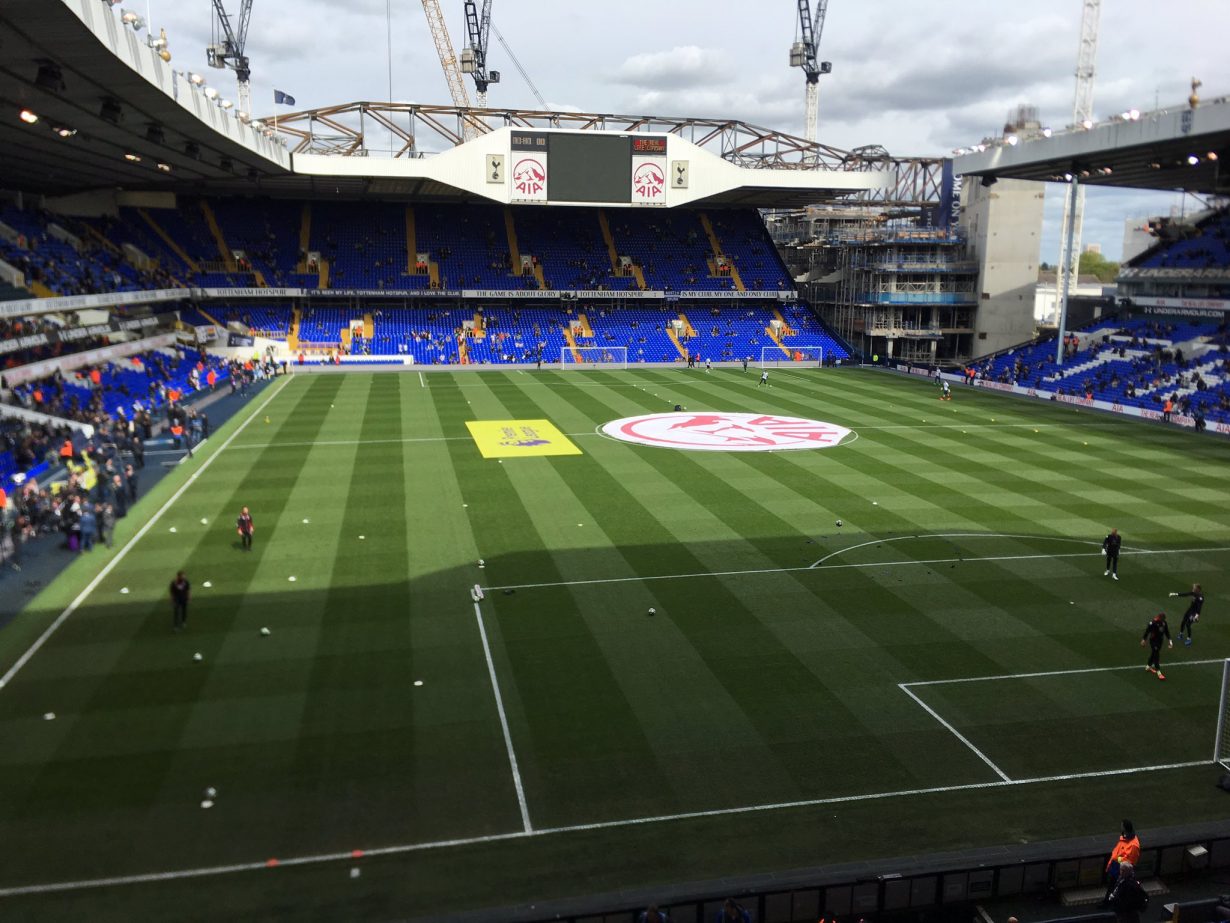 Now that it's been confirmed we will finish the season above them lot, Sam Marlow looks at what it means and the possibility of a power shift in North London.
It has been coming for a long time. In fact, it is probably a couple of years overdue. But this season Tottenham Hotspur have finally finished above Arsenal. This is definitely something to celebrate for Spurs fans who have been subject to some reprehensible rubbish from quite frankly one of the most intolerable and laughable fan bases in the world. Could you imagine if Spurs celebrated finishing above West Ham every season? St. West Hammington's day? Mind the gap? No of course not. We have an identity as a club and a fan base. Furthermore, not only do we have a bit of self-respect, but we get it. Arsenal fans don't get it. I wish our main rivals had a bit about them, but unfortunately these are the cards we have been dealt and we need to deal with that.
I imagine many Spurs fans can't wait to be the thorn in the side of their Arsenal mates and colleagues. For many Arsenal fans, they will whimper with their tail between their legs and admit we were better. For many others, they will claim they were never that bothered anyway. Most will blame Wenger who is the foundation of their success and identity in the modern era. For a fan base that has quite literally been obsessed with finishing above us, and seen it as a trophy, that is quite a come down. There won't be any selfies on the pitch for Tottenham though.
We have an identity as a club and a fan base.
Pochettino says we need "bigger dreams" than just finishing above our rivals and he is right. We should spend our time looking up the table, aiming high (echoes of glory and all that), rather than looking down. Spurs have been knocking on the door of the top four for a long time now, whilst having a significantly smaller budget and stadium than many of the big clubs. Hardly a level playing field you could say.
However, 2 consecutive seasons of UEFA Champions League football (and the associated revenue), a brand new 61,000 capacity stadium and an ever growing global fan base means that the playing field is slowing becoming level. If you were a player deciding which London club you would like to play for, there is not much to distinguish between them. In fact, over the past 3 or 4 years some players have been choosing Tottenham over Arsenal because they have realised the trajectory of Spurs is most certainly upward. A power shift you could say.
Let's not get ahead of ourselves. Arsenal are still one of the biggest clubs in Europe, especially financially (which seems to be the only thing their board care about). But for fans, and for players, there is no longer much to distinguish between Tottenham and Arsenal. There is no longer a gap to mind.
But let's dare to dream bigger. We can celebrate finishing above them. But at the end of the day, you don't get a trophy for that. We need to dream about winning the league, cups and challenging in Europe. At the end of the day, the game is about glory.
As a fan base we seem to get this. You won't see us getting the champagne out for finishing above West Ham this season. I highly doubt we will even bother coming up with a St. Totteringham's day equivalent. Quite frankly all of it is irrelevant. We will be looking up the table, thinking how can we challenge? How high can we aim? Looking down obsessively at your rivals is something them lot do, not us.
We can celebrate finishing above them. But at the end of the day, you don't get a trophy for that. We need to dream about winning the league.
The differences between Spurs and Arsenal are stark and certainly the gap between the clubs has been central to the formative years of many Spurs fans. But that is not a problem. As a club, we are not defined in relation to our rivals. If you removed Arsenal, Tottenham fans would still have the same identity and pride. The same cannot be said for them.
After a defeat, we find it quite easy to deal with it. The roar of the Park Lane is the best medicine for any pain suffered. For most of us, the thing we like most is being a Yid. Spurs forms part of our identity and for better or for worse there is nothing we can do about that.
So what does a power shift actually mean? It means an end to many years of pain. But more importantly it signifies how far we have come as a club. There will still be bumps in the road ahead. Playing at Wembley next season will represent a huge challenge. History is littered with examples of teams struggling as they move into their new stadium. But the point stand. There may be growing pains but the playing field is finally becoming level. Power is shifting.
And as the playing field becomes ever more level, it shows how far we can go. We just need to dream big. To dare is to do.