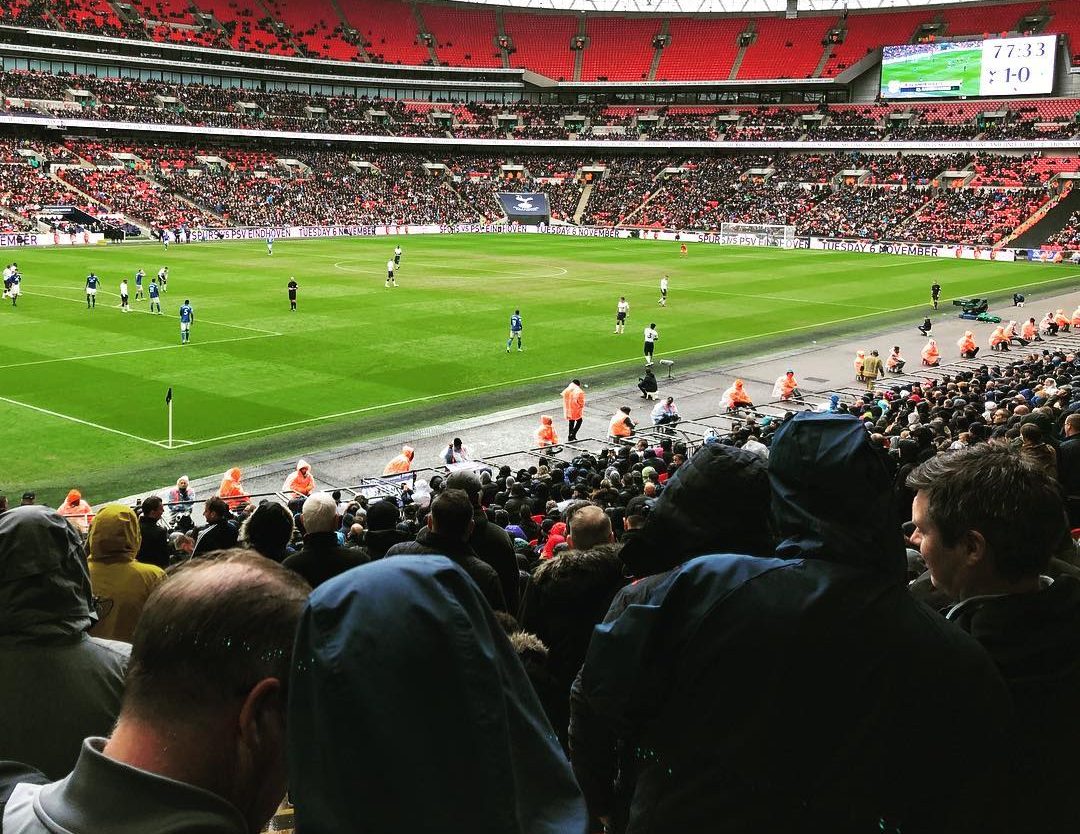 Its been a strange start to the season and, like most of us, Paul Maslin doesn't know where we will end up. Isn't that why we watch though?
Nearly two months in to this season, and it is nigh impossible to figure out just where it is headed. Gone is the excitement and promise of the past few Poch seasons; whatever Wembley buzz ever existed has long since worn off; injuries are rampant; the least likely player to cause public shame to himself went and did it; the Europe campaign might be over seemingly before it began; there are increasingly vocal grumbles about the manager and his methods.
And yet we sit just two points off the lead, having won six of our league fixtures, hopeful that at least some of our walking wounded will return to the pitch before or during the critical spate of games that will begin after the international break. Spurs are a bit like the unwelcome party guest at the top of the table. Liverpool and Man City have clearly been tabbed for a title race– why they even played a "Jose Special" park the bus 0-0 game at Anfield to prove the point. Manchester United are a hot mess, needing a half hour of frantic play against one of the worst sides in the league at Old Trafford to rescue their beleaguered manager– and perhaps most of the players would rather not. Locally, both of our London rivals seem unshackled under new management.
And what are we really? The one impressive game we played was mainly an illusion– fortunate to escape a first half unscathed and then shredding a United team about to plunge into crisis. Our manager was so underwhelmed by the aftermath that he correctly predicted a crash would follow, making one wonder whether he can motivate more than he can analyse and whether his players– many if not most have been here for the entire project– are still listening.
Our captain managed to suffer the worst professional– and presumably personal– chapter in his English life– all his doing and responsibility– and nothing since has made any of us confident that he will return to form, since it had been fizzling in places for more than a year anyway. Our talisman has– according to the metrics and the eye test– not been right for nearly six months, and has often been consigned– whether he has volunteered for this task or not is not really the issue– to a deeper role in the attack formation. Almost as if he is becoming Wayne Rooney circa 2014 before our very eyes. Several of our players seem to be suffering from some sort of World Cup (or Asian Games) hangover– hardly surprising, but nonetheless disquieting. Areas we thought were strengths– goalkeeper, holding midfield, central defence– have been exposed as weaknesses on multiple occasions. The team doesn't play with the verve that it has on so many occasions in the past few years. We struggle to get out of the back. We give up late goals when we are the team that is supposed to be more fit. We sputter on the attack– over and over again.
In many ways– if this was AVB, or Four-Four-Tim, or even 'Arry running the show– it feels like a retrenchment to fifth place and Thursday nights in Europe. (Well, assuming we beat PSV– the Europa League is hardly a guarantee at present) The usual cup disappointments and then what? Will all those gleaming seats and accoutrements at the new lane be accompanying a return to mediocrity? Mocking the past few years as simply a grand illusion– a deal with the Devil that never produced the good part of the bargain? Will Poch leave for Madrid, or Paris, or, God forbid, Manchester, sooner than we could have ever imagined?
What is to be done with Spurs? And yet there we sit– with 18 points. With a return game at the Nou Camp. Alive in one cup– with a revenge game against the Hammers to be played to keep us headed toward a trophy– and still waiting on two others. We've beaten our biggest bogeymen at their grounds– one last spring, the other this fall. This doesn't have to be the Season that Wasn't. That spanking new ground will open– fairly soon– and it will be wondrous. We might still survive our Group Stage– or if not– decide that this is the year to make the Europa title run. Our key players are mainly still in their primes, with something yet to prove.
The point is– nothing is written. It feels all Spursy right now because in many ways, it is. There are a host of problems and/or concerns. But in a month's time we might just have changed the narrative completely– against the Hammers, in Holland, even v City and in terms of the stadium. It is why we watch the games– the fact that we really don't know what will happen. Last year we didn't lose to either of the two finalists in the biggest cup competition in the world. Played them four times. Why can't this team achieve something greater, and less symbolic, this year?
Anyway, the point is, what I really mean: Watford are already heading toward the bottom of the table, mate! Bournemouth are the new sensation. And after them, Wolves. We're two points from the top. Let's just sit back and enjoy this.