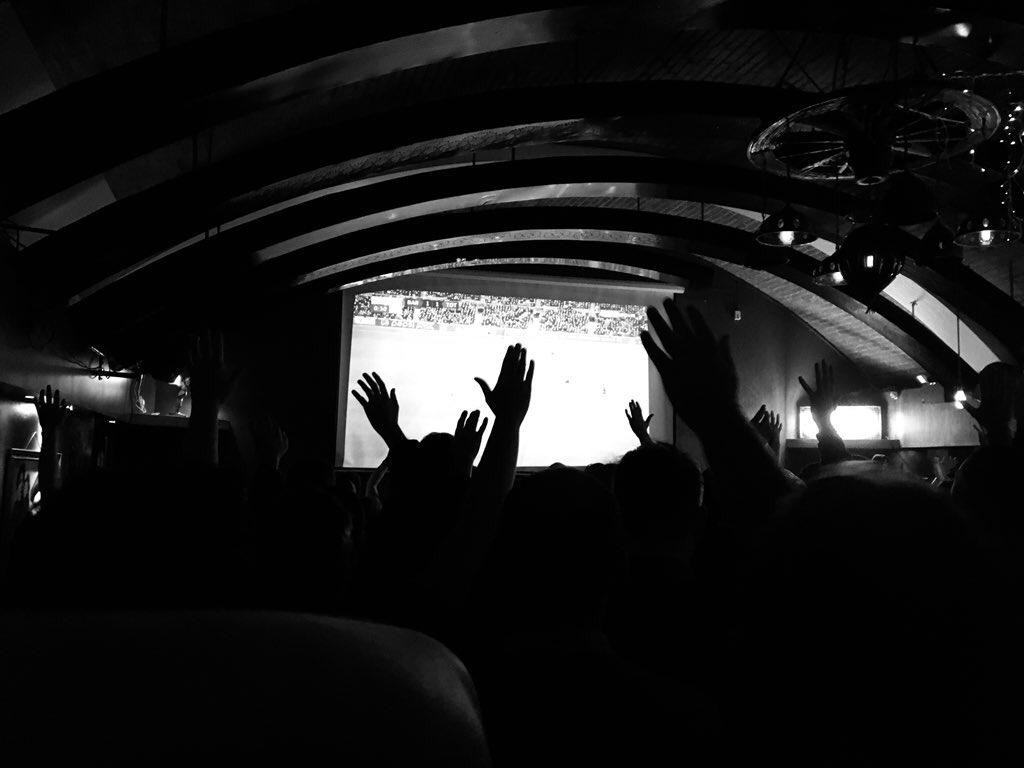 Ahmed is 17 and after witnessing Tottenham lose four cup competitions at the semi-final or final stage, he understands what it means to be Tottenham...
As Eric Dier's spot kick sailed over the crossbar and in to the crowd, the hundreds of Spurs fans at the Fighting Cock Social began to fear the worst. Would it be another Semi-Final slipping away in front of our very own eyes? After the sucker punches provided by Kanté and Hazard the mood at half-time was one of slight impending doom. Though the euphoria at the Llorente leveller amongst everyone there, like brothers and sisters in arms was incomparable to some of the greatest feelings I've felt in my life. A complete turnaround from the somber atmosphere that was at half-time. From that moment on I began to believe, Pochettino's famous words, "In Football you always have to believe" echoed in my ears louder than any cry of 'COME ON YOU SPURS!' could. We all thought that the winning goal would come making it 2-2, putting us in a state of absolute delirium, and sending us through to a date with the champions at Wembley with a 2-3 victory on aggregate.
How could it be that as a 17-year-old I have seen us taste defeat in a combined four semi-finals and finals already. While I am sure that there are many Spurs fans of yester-year that have seen us lose more huge games even though those times were different. The landscape of the game we all love has drastically changed in the past ten years and in the past those trophy winning sides didn't have anywhere near the quality of team we have before us now. There would only be one or two game changers in the side, but now we have 11 players on that pitch which us as fans can stand by and identify with. Yet still. It wasn't enough against Chelsea, three times now despite clearly having the number over them in Premier League terms and of course once last season against Manchester United. We can ask away and dream on at whether having Kane, Alli and Son fully fit and firing running at the Chelsea back line would have reaped greater rewards. But unfortunately, we had a stallion who looks to have ran his race and a fiery Argentine who seems to be as injury-ridden as this Spurs side, struggling for fitness or any form rhythm. That coupled with a very poor first half performance as well as being two goals down we left ourselves with a mountain to climb. We showed fight and heart in that second half but when it went to penalties a little alarm in the back of our heads began to sound louder and louder till David Luiz smashed the killer blow home.
In my life time I have seen some brilliant games and victories. The Eriksen goal at the Etihad in the 2-1 Valentine's day 2016 will always stand out to me. That was the moment I believed that Leicester could be caught and if any team were going to do it, it would be us, the mighty Tottenham Hotspur. Or the Dele double at White Hart Lane that was enough to sink Chelsea going for their record 14th win in a row in the season that they would be eventual champions. Though my favourite victory along with many other fans without a shadow of a doubt has to be the 3-1 against Real Madrid, champions of Europe no less. What a brilliant night that was. One where I went to sleep feeling like we were unbeatable, good enough to take on anyone, anywhere and win. Even on Mars.
To me all of this begs the question. When will the penny drop? When will that illusive first trophy since 2008 come? Is it enough for our football club to always be on the cusp of achieving greatness but not quite getting there. While of course having three or four games a season where you feel on top of the world and content with where Tottenham Hotspur is at. For me it isn't enough. While I have had some great memories and unbelievable moments in the last few years I want to see this team go down as one with many trophies to their name because for all the trials and tribulations that come with supporting this beautiful club we deserve trophies.
As always, come on you Spurs x