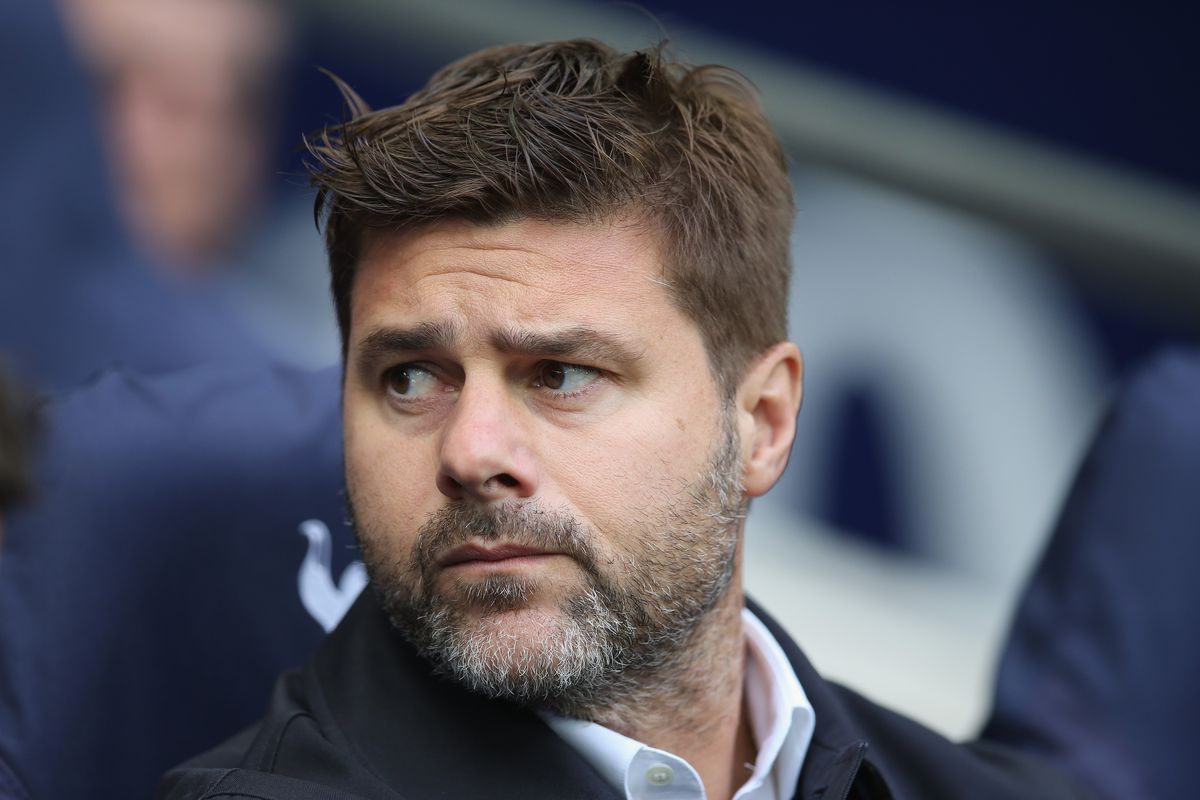 For the first time in years, Pochettino's position at Spurs can be questioned, because he set the rules on how to judge him 
There's a rule in life, if you don't meet your objectives you've failed. It's a simple rule that governs all of us who work for a living. If you're paid by someone, you're expected to deliver, if you don't you've failed and your job is in danger.
Mauricio Pochettino, is quite simply in danger of failing. This isn't a trend of modern social media football rotting my brain, but simply a fact.
As he said himself: "We are going to create a debate that to win a trophy is going to help the club. I don't agree. That only builds your ego. The important thing is being consistently in the top four and playing in the Champions League."
From the moment he arrived it's been clear through his attitude and selections that the league is his priority. As fans we've craved a piece of silver which we could pin to some of the best players we've seen in decades at the Lane, but we've accepted Poch's stand for the greater good. But now that 'good' has gone a little stale.
For the first time since starting at Spurs, he's genuinely under pressure and questions are being asked regarding his attitude and decisions. His sheet reads: One point from the last 15, a two game touchline ban and a footballing philosophy now open to in-game interpretation.
But first let's get some perspective.
Pochettino's reign at Spurs has been the happiest sustained period of supporting Spurs in my life. Three seasons of Champions League football is unheard of at Spurs. Our team is the backbone of the 3rd and 4th placed teams at last summer's World Cup and our keeper was the winning captain. Things are better at Spurs than they have been for generations.
We're in the quarterfinals of the Champions League, and qualification for next year is still in our own hands with 7 games to play, but…
There is no denying the Punxsutawney Phil feeling creeping over us as winter dissolves into spring. A huge lead blown, a position of power squandered and a transfer policy that has sliced through our Achilles like we're a legend at a test event. Redknapp blew a lead and his position was questioned, why should Poch be exempt? Three years of delivering Champions League, isn't three league titles or a bucket load of cups.
So where does the blame lay with this? Who is at fault for this collapse that has led us from a 'title challenge' to hanging on to top four?
There is nowhere else to turn to but the club and of course the manager.
The club were naive in thinking our squad which had already started to decline last year could last another 48+ game season. In key areas we'd seen significant drop offs in performance. Our fullbacks and central midfield, the key components of a 'Poch side' were injured, broken or past it. The club's failure to address this was gross negligence.
However, Poch isn't exempt from blame. Turning your back and saying this is not in my power is not an excuse. Reports suggest he was offered players such as Youri Tielemans, but he chose not to take the loan deal. He demanded that Spurs "be brave" they weren't and he accepted that. He had a choice, he made it.
Other issue which we are within our rights to question Pochettino regard the handling of Kane's return from injury and how its disrupted the team.
There is no universe where we're a better team without Kane, but by throwing an unfit striker back into the starting XI at the expense of Son, has disrupted us and the South Korean. This disruption however has been a key feature of our play all season. We've swapped from the diamond, to 3 at the back, to 4321, to a 442 and at points a 451. There was once a predictability to our team, we had a manager with a belief and team who could play it, we no longer have either.
The problem we now face is we've got a manager lost in and among bad decisions made by himself, the board and a woefully inept scouting network. We've a legion of players rattling around Hotspur Way unfit to train, let alone wear the shirt. Our team is controlled by a core of players guaranteed to start no matter what level of form or fitness. Poch once so brutal in his selection and handling of players now is at the mercy of his big stars.
These are not the early drums beats to #PochOut. But they are the start of us asking questions.
He's done so much good for the club and us supporters, but at what point do you stop to question? When does a bad run of form become terminal? When does a man run out of goodwill? At what point do we ask him to step aside for his and our own good?
A person can become so lost in his work that he never knows when to end it, or how to change it.
There's a wonderful film called Wonder Boys starring Michael Douglas and Robert Downey Jr. Douglas was this maverick writer, brilliant and compelling, but when he tried to repeat that first great work, he became lost in a maze of indecision. It wasn't until he drove into a wall that he could figure himself out. Right now Poch reminds me of Douglas. Brilliant, charming, talented, but lost in a club that swallowed a lot of men quicker and easier.
There's big choices that need to be made and big decisions to be taken. Does Poch have a clear enough vision to do this?
When Poch sold the cups for the league, he asked us to judge him on the league. As he said himself: "If you don't finish how we have finished [in the league] in the last three seasons but win the FA Cup, I don't know if Levy would have too much patience with me."
Poch never won that FA Cup and now there's a danger we won't finish where we've been finishing.
He told us how to judge him, we're doing as he asks. If he fails to secure top four, the question about his future is valid. He's an employee who has failed to deliver. I love Poch but love and football, especially love and Spurs, aren't always enough.