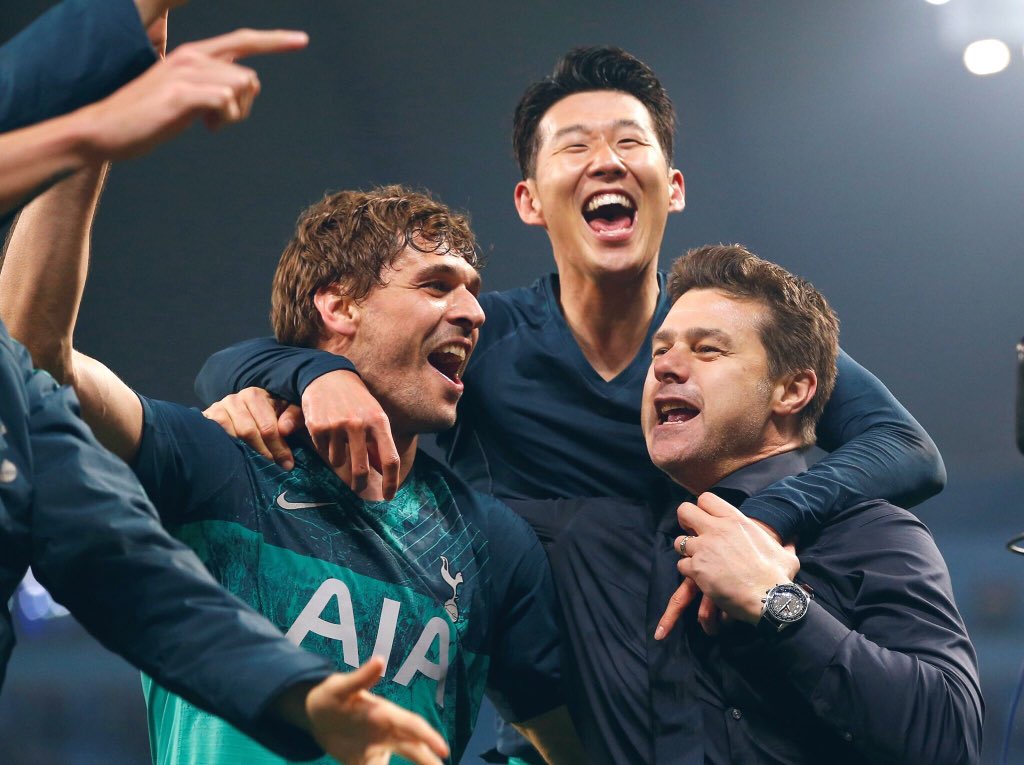 Was anybody really surprised by what happened? A dubious penalty decision. Check. VAR isn't on our side anymore. Check. We were the better team. Check
Like the large majority of football supporters, I am prone to being irrational and reactive. Especially whilst watching my team. I watch Tottenham through Spurs-tinted glasses. We are always hard done by. There is usually always somebody that can be blamed if it has all gone wrong.
But following Saturday's defeat I came away from the game feeling fairly level-headed. I think I did, anyway. Maybe it was just the Beavertown.
As Tottenham supporters we are designed for this. We are built to expect the worst. We've had years of practice. Pessimism is largely ingrained in us; a defence mechanism in preparation of the inevitable.
Was anybody really surprised by what happened? A dubious penalty decision. Check. VAR isn't on our side anymore. Check. We were the better team. Check. Yet we go home empty-handed. Spursy.
I had dreamt of the glory in victory and the celebrations that would have followed. The opportunity to sing "Champions of Europe" at that lot down the road. But I had prepared myself for the worst too. Mostly with that Beavertown again.
Maybe I should have been expecting more. Something special was happening. We had shown balls of steel to get this far. Our journey to Madrid seemed to be over on numerous occasions, but somehow we kept pulling it back. Maybe this was our year?
History has taught me to expect the worst though. Unfair and unreasonable based on what this team had produced to get this far? Maybe, but I was still prepared, just in case. It's the natural instinct.
We have a made an unnerving habit of hitting the self-destruct button early in big games. We all knew we couldn't afford to concede early. Liverpool were going to come flying out of the traps and we would need to be focused and solid defensively. We needed to keep it tight. Let's not give away an early goal, as so often happens.
However, it was worse than could even have been imagined. The nightmare start, 25 seconds into the biggest game in our history and we concede a soft penalty. You can't make this stuff up. You have to laugh, otherwise you would cry. Proper gallows humour.
But this is what makes our support so great. We do not have that horrible, classless, self-entitlement that certain fan bases are cursed with. Both Liverpool and Woolwich are burdened with a detestable support who seem to believe they have some God-given right to win. I guess this is what makes both of them so unlikeable. Amongst other things, obviously.
After a defeat like this, it would be my usual reaction to immediately change the channel at full time. But instead I kept watching. Watching to see our supporters in the stadium applauding the team. Listening to hear them still singing. Watching to see the players dejectedly collecting their runners-up medals. Then I quickly turned it over before Liverpool lifted the trophy.
Even in defeat though, my overwhelming feeling post-match is pride. For a large part of my life I could only dream that we might qualify for Europe, hoping that we might get a place in the UEFA Cup maybe. Checking the Fair Play table to see if we might top it, or wondering if we should have a real go at the Intertoto Cup. Now, here we are, playing in a European Cup final. That is the stuff of dreams.
As a Spurs supporter you have to dream. If supporting your team is based solely on winning trophies, you are really missing out on so much else. You are definitely following the wrong team. Supporting a football team needs to be about moments, just as much as trophies. And what we have produced during this run to the final are memories that will last forever.
The club tell us the game is about glory. Interpret that however you will. For me this can't be just the glory of lifting the trophy though, as great as that would have been, but also the glory in results and brief moments throughout a season. Barcelona. Manchester. Amsterdam. Those were glorious nights. The late goals against PSV and Inter at Wembley. Dortmund. Amazing memories, that are there to be enjoyed and celebrated when they happen. If you were waiting for nights like the one in Madrid to get you excited you might find yourself waiting forever.
The pain of defeat last night will fade. But the memories of those nights will last a lifetime. The ecstasy of those moments, the Aguero offside decision, Moura's shot hitting the net, in the final seconds – they far outweigh that pain.
The opportunity to watch Tottenham Hotspur in a Champions League final is something I never thought would happen. The journey to get there. The build-up, ever since that night in Amsterdam. The past three weeks since the season finished, excitement and hope getting greater each day. The opening 20 seconds of the final before the penalty. Glorious.
Next season, we have the chance to do it all over again. Despite taking only 11 points from our final 12 league fixtures, we have still qualified for European football's premier competition. For the fourth year in a row. From the toughest league in the world. Competing against sides funded by countries and oligarchs. Yes, it could, and should, have been easier than we made it, but that is still an achievement to be celebrated too.
And that is what Pochettino has built over the past 5 years. Expectations have grown, but it is often forgotten that his predecessor was Tim Sherwood. Thankfully, we have managed to largely erase from memory the embarrassment of that short-lived experiment.
We now have a manager with genuine humility, and the nucleus of a side that still has huge potential. It needs to be freshened up, without doubt, but with some work in the summer there is no reason we can't be competing in more finals like this again. They do let us down occasionally. Or often, since the turn of the year. But we always forgive them. And we have now had the opportunity to watch them playing on football's biggest stage. That is a special moment, and it makes you realise that we belong to a club that we should all be proud of.
We may not have won the trophy, and rival supporters will delight in throwing "what have you won?" and "bottled" comments at us, but we have seen more pockets of glorious moments this season than many of those same supporters could only dream of.
Maybe next May we will have our glory glory night to celebrate in Istanbul. To dare is to do and all that, but whatever happens next season, undoubtedly, there will be many more memorable nights along the way.
Around 20 minutes after the final whistle last night, the club posted a tweet that perfectly summarised everything that I have been trying to say; so I will finish with their own words.
"The journey was incredible, the memories will live with us forever. It wasn't to be this time, but we're only just getting started. Thank you for your incredible support, we hope you're as proud as we are.
We are Tottenham, we will be back."