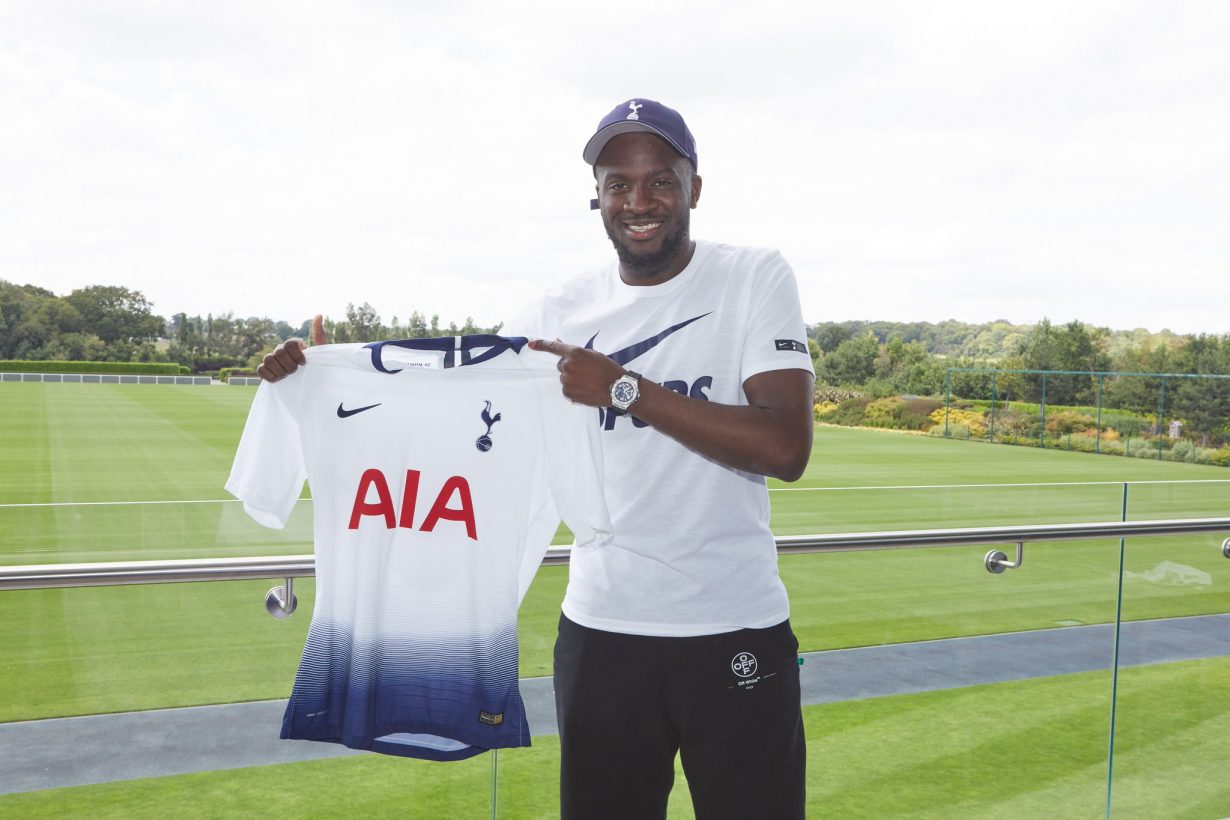 Levy has frustrated fans at times. It has seemed that the biggest limit to our success has always been ourselves.
Champions league finalists Tottenham have bought the best midfield prospect in Europe as he rejects Juventus and PSG to come to North London.
Read that sentence again.
This isn't the Tottenham we know and love, right? How have we got here? Gone are the days of desperate bids for Leandro Damiao and Ryan Nelsen. The shackles are off and we are witnessing Tottenham take the leap to the next level. A paradigm shift.
Over the last 18 months, a frustrated Mauricio Pochettino has emphasised the difference between Tottenham's "reality" and the "perception" of the reality at our club. To achieve what he has achieved, with no net spend is all but a footballing miracle. No signings for over 500 days, no home stadium and competing with one arm tied behind our backs, Tottenham have relied on a heavy dose of team spirit and luck.
71 points last season in the Premier League and 4th place is some achievement given the context. For the first time in 4 years Liverpool finished above us and that's because they can spend £75m on one player. Spurs could never do that. Until now. Tanguy Ndombele signing for Tottenham represents a change in how we do things. This would've have been unthinkable even only 5 years ago.
When ENIC took over Tottenham nearly 20 years ago, the club was languishing in mid table. The stadium was rusting and the training ground was nothing special. The growth they have delivered at Spurs has been spectacular. Comparable sized clubs such as Everton and Aston Villa would kill for what we have now. Aston Villa are currently under investigation for selling their stadium to themselves so they can get around Financial FairPlay rules whilst Everton seem to have missed the boat to join the Big 6. We are lucky to have such an astute chairman. Even though it's been painful at times, history will no doubt judge Daniel Levy's stewardship of the club kindly.
Levy has frustrated fans at times. It has seemed that the biggest limit to our success has always been ourselves. 1 Carling cup in 2008 isn't much to show for in terms of trophies. However it is naive to look at the short term. What he has undoubtedly done is turn us into a massive club when we could have easily gone the way of Villa or Leeds. Would Ndombele really have signed for us if we finished 6th and won an FA Cup? You only have to look at Arsenal and how they have regressed into Thursday night misery.
Although we haven't won a trophy for a long time, we are now reaching a position where we can challenge every season. For me that is much more exciting.
"But what have they won?" cry rival fans. Let them. You know when a West Ham fan is trying to laugh at Spurs for not winning anything, it is through gritted teeth. It means they are scared that we are getting close. We were also desperate to be relevant fifteen years ago.
With the benefit of hindsight, it is clear that Levy has always had a long term plan. Phase 1 was to build a world class training ground. Phase 2 was to build a world class stadium. Phase 3 surely now has to be deliver a world class football team. This growth has only been possible because of a very astute transfer strategy.
The signing of Jack Clarke shows we aren't going to ditch that strategy overnight but something has definitely changed. Gone are the days where Levy is haggling over the last pennies for Joao Moutinho on 30th August. Signing players before preseason starts is what big clubs do. Pochettino deserves endless credit for his achievements. Tottenham Hotspur is a different football club to the one he took over 5 years ago. If we continue on this trajectory, there will be a statue of Pochettino built outside White Hart Lane. The echoes of glory beckon. Okay…I'm obviously getting carried away but the above paragraph doesn't sound half as ludicrous as it could have a decade ago.
When Pochettino joined Spurs, Levy's request was that he delivered Champions League football in our second season at the new stadium. Pochettino has somewhat been a victim of his own success. The financial reality could not keep up with the footballing reality.
In his press conferences last season, Pochettino spoke at length about how Tottenham have to compete in a different way to the big clubs. Our lack of signings was never about a lack of ambition. It is all part of a sustainable long term strategy to take Tottenham from mid table mediocrity to Champions League challengers. Our patience has been rewarded with the signing of Ndombele. There will be more bumps along the way but more signings too.
Success is coming. The paradigm has shifted.