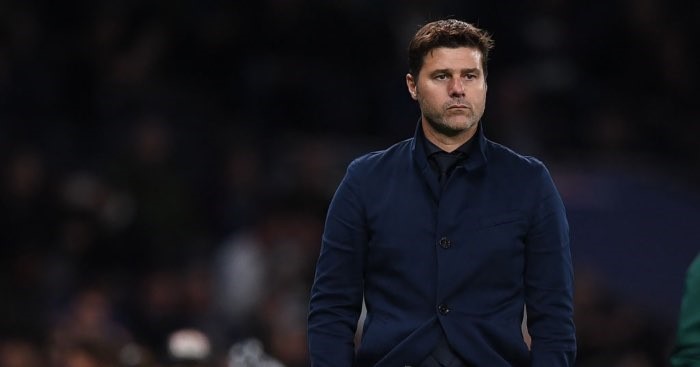 The mood music seems to have gathered pace and multiplied exponentially in the intervening months bringing us to the here and now. Dig a little deeper and the jury shouldn't be out too long.
"Definitely going Saturday…that line up, the performance and the return of joy on the players faces…it's not all over. We've turned the corner and now I get it…I can see Poch V2.0 taking shape right in front of my eyes. The promise of Gio, the maturing of Sanchez, Ndombele's crazy crazy angles dissecting defences…Dele's starting to look like he might be back. Son keeps banging them in. We're going to be ok. It's going to be alright. Poch's magic hasn't deserted him or us. I can keep on loving him. It was only that simple – bed the new players in and cast aside the diseased. Sheffield will be a tough ask…but select this team again and finally our season can start"
Nope.
The same tired, distant, half arsed, sluggish pedestrian impersonation of a Poch team. A team now devoid of identity. We don't press, counter attack or play with any tempo intensity or apparent plan. We witnessed 4 or was it 5 formation changes in a single match. The athletic, urgent, tightly tuned aggressive and swarming team played in red and white. On our patch. The newly promoted pretenders took the virtual piss. And we did nothing about it. Or couldn't.
How we got here, who is to blame or which part of which conspiracy theory you want to believe isn't for this article. Maybe another one day.
It was only my 2nd visit this season, the Newcastle shambles the other – my south stand seat in that magnificent stadium has stood or sat empty for most games. I've moved house and had other priorities I tell myself but I know the truth. Deep down.
Something died in Madrid on June 1st. More than I could imagine at the time as we came so close to touching heaven. So beautifully, captivatingly and agonisingly damn close. A team that had been tightened and wound and pressed and moulded and honed to such a point – like an elastic band wound and wound and wound to the very last millionth of a millimetre before it SNAPS. Like Kirk urging Scottie on…."She cannae take any more…." And I think that's what has happened. It's broken. Irreparably damaged. In pieces that don't fit together anymore.
I've heard rumours, gossip and stories about Poch's behaviour after the game that night almost from the next day – "he left the team and went to Barcelona" "He didn't visit the dressing room post match"… Whatever the truth or accuracy of these titbits something changed in his demeanour even before that Final. The bizarre "I might leave if we win" interviews remain misjudged and on reflection, damaging and divisive in my opinion
"If he isn't with us, how can we be with him?"
The mood music seems to have gathered pace and multiplied exponentially in the intervening months bringing us to the here and now. Dig a little deeper and the jury shouldn't be out too long:
We are 14th today having won 3 in 12.
We got murdered 2-7 in the CL. An historically bad result. At home we exited the Carling Cup at the hands of Colchester. No, I'm not making this up.
We have accrued 25 points from the last 24 league games (WTAF?)
Our form, performances and results have been largely awful this calendar year. We've lost 12 Premier League matches in 2019, the same amount as Newcastle, Burnley and Bournemouth and it's 18 defeats in all competitions, more than any other side in 2019. Read it again.
There are no signs it's changing.
On results alone, on the trajectory or trend this simply cannot be allowed to persist.
But he's a world class manager I keep being told. Is he? Really. Based on what evidence? I first posed a crucial question over 18 months ago – "Is he a Winner?"
We've come close multiple times. Too many I would contend. We've lost cup finals, huge semi finals and the biggest final of all on his watch under his stewardship with his team. Some say we let Leicester win the easiest title in recent memory, we were in a title race til Burnley away last season perhaps….We've had multiple "statement" opportunities and failed all but 1, to only then fail to turn up at the final
His signings are patchy at best and largely anonymous at worst. He was gifted the greatest goal scorer of a lifetime in Kane, Dele Alli, Eriksen, Lloris and the best wingback pairing in the country for 2 years. Of the 27 signings he's made how many do you think have made a substantial sustained difference?
I've never been a knee jerk fan, I've been going too long and seen too much dross to turn on a manager on a whim.
This is no whim. This is potentially very, very damaging to the next 5 years or even longer. We are well adrift of the CL spots. We are becalmed in the ocean of irrelevance for the first time in many years. But it's not yet fatal. We are in protect the future mode. Right now.
Thank you for Barcelona away. Thank you for Ajax and a moment to finally eclipse April 91. Thank you for Madrid – just to get there was unchartered unimaginable territory. Thank you for 17 wins and 2 draws in the final season at the Lane. Thank you for giving us so much to be proud of. You took me higher than I've been before.
But Harry Kane isn't playing for a team that comes 9th for long. Possibly not next year. Which is why I force my tears back into my eyes and conclude that the manager I've loved more than any other has to go. It breaks my heart to say it.
Adios y que dios los bendiga Mauricio Roberto Pochettino Trossero. And it was never a f*cking penalty.
NB: It's highly possible, even likely that I could write an equally emphatic article of why we must keep the faith with Poch. I guess that means I'm really struggling with this situation and now having just gone through photos of Poch looking for a suitable shot for this piece I feel like a traitor. How can we say goodbye to this man? F*ck it. I don't know what to do.