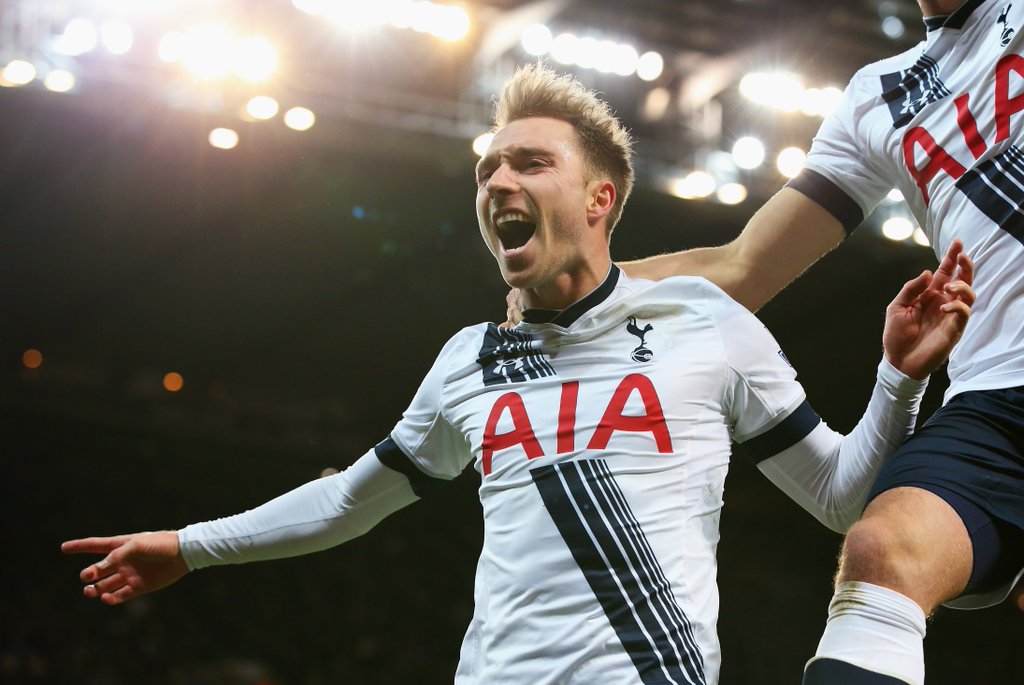 Yet, unlike Bale and Modrić who left at the peak of their powers, every insipid performance until his departure is confirmed ensures Eriksen's Tottenham legacy is tarnished further.
The Golden Raspberry Award-winning Cocktail is one of the last places you'd expect to discover a nugget of wisdom. But in the lampooned film, hot-shot bartender Brian Flanagan, played by Tom Cruise, delivers a humdinger. "Jesus, everything ends badly," he sighs in the midst of a bruising breakup, "otherwise it wouldn't end."
It's a piercing piece of honesty that lends itself to Chris Eriksen's situation in north London. Everyone involved in this saga — fans, club, and Eriksen himself — were never naive enough to believe his time in Tottenham wouldn't end, but as this story meanders towards its underwhelming conclusion, you know all parties never expected it to end quite like this.
Questions will be asked. First, how does a talented footballer in his prime (with less than six months left on his contract), heralded by fans and contemporaries — including the great Johan Cruyff — find himself with only Inter Milan as a suitor?
After signing the Danish wunderkind from Ajax in 2013, his trajectory should have been straightforward: he'd familiarise himself with English demands, set the league alight, then move to Barcelona or Real Madrid for a fee greater than a small country's GDP.
He should have followed the same path as Bale and Modric; we'd mourn his loss but cherish the memories. What will he achieve at Inter? It's hard to guess but if you fancy a flutter on how he fairs, bet with BetFred. Yet, unlike Bale and Modric who left at the peak of their powers, every insipid performance until his departure is confirmed ensures Eriksen's Tottenham legacy is tarnished further. He'll likely leave no great fanfare.
The next question is; to where? As despite an exceptional 69 goals and 89 assists in 301 appearances for the club, are Eriksen's desired admirers in sunnier climes sobered to the consensus — as maintained by some Spurs fans — that he's not a bona fide, world-class superstar?
This has always been Eriksen's greatest issue. His Tottenham tenure has been a constant debate of whether he's "just" a great player forever flirting with the next step of becoming one of the greatest. It's an opinion not without weight; those who are accused of depreciating Eriksen's skillset when expecting more from him are not without pedigree.
Fellow countryman Kasper Schmeichel recently said as much. "[Christian] has ability beyond words with a football," he extolled. "He's probably the best player I've ever played with. His football intelligence is just off the scale. His passing ability is amazing.
"And yet the thing that I always have a go at him about is that he's got no ego. It's comical. He is probably the most Danish man in the world… I tell him, 'Mate, if you had a bit more ego about you, then you could score every single game'."
Of course, Eriksen's unassuming demeanour should be applauded in a game awash with mercenaries that arouse steam from the ears of Souness and Keane. Even so, you could argue Eriksen's lack of arrogance on and off the pitch is what's hindered his evolution from hot prospect to marketable, box-office A-lister — the type Barcelona and Real Madrid break the bank for.
On the other hand, could it be that Eriksen is actually the victim in this meek contractual stalemate? For a so-called "luxury player", Eriksen survived and thrived in Pochettino's lung-bursting set-up — in the velocity of the Premier League no less — frequently topping the charts for distance covered. He ultimately sacrificed his own creativity for the advancement of the team. Perhaps it was this selflessness that cost him the centre stage at Spurs, and with it his dream transfer.
That's still a hard sell, though. As now, with every 50-50 challenge shirked and corner cleared by the first man, Eriksen is dubbed to have downed tools. However, those who had expected him to emulate Aaron Ramsey's professionalism at Arsenal last season forget one factor: Ramsey's future was sorted. Eriksen doesn't have that insurance.
Every match is seen as a potential banana skin for him, an injury in waiting that could complicate complicated matters even further. So, we saunter unremarkably on towards an end, like an arthouse film with an abstract plot. Eriksen will finish his Tottenham narrative and the finale will be anticlimactic. The bartender did tell us as much.