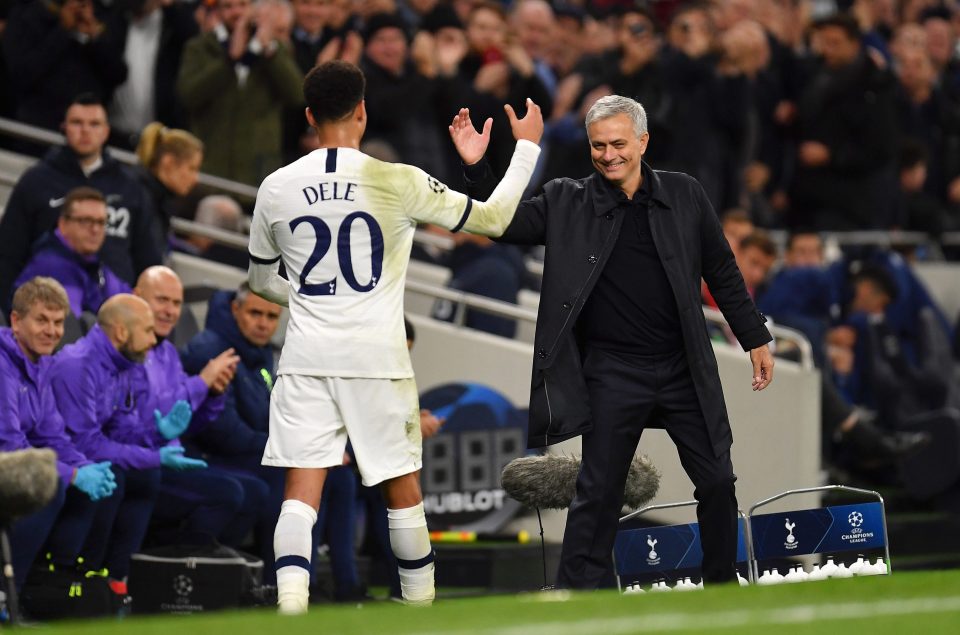 At the start of this season it was clear to see a disconnect between the manager and squad, something had to give and in the modern world of football it was the gaffer that bit the bullet.
Karl Marx once said; "Religion is the opium of the people." For me personally, no drug, no sip of alcohol will ever give me the euphoric high that I received on the 8thMay 2019.
To put this in context, Tottenham Hotspur went the entire footballing year without making a single transfer (a first in Premier League history, spursy that), playing at Wembley for half a season and our best striker injured for crucial games. So understandably my joy was palpable when Lucas Moura scored a second half hat-trick to send the club I love unconditionally into its first ever champions league final.
I don't need to remind Liverpool fans the score on the 1stof June, but for us Spurs supporters it was a turning point for the club.
At the start of the season and the back end of last, Mauricio Pochettino the figure head of our miraculous run to the final, warned us of a painful rebuild that was incoming.
Our midfield playmaker Christian Eriksen, backline stalwarts Toby Alderweireld and Jan Vertonghen, the heartbeat of Spurs' recent resurgence in the last four years, were entering the final year of their contract. While key players such as Trippier and Dembele left the club.
Pochettino found himself between a rock and a hard place, the man said himself while being interviewed by Gary Lineker: "We have a nice house, but we need nice furniture."
In came the highly sought-after Tanguy Ndombele (for a record transfer fee), Giovani Lo Celso on loan from Real Betis and highly sought-after youngsters Jack Clarke and Ryan Sessengon from Leeds and Fulham respectively. Good additions? The jury is still out. What will leave a bitter taste in the mouth is our failure to secure the world class talents of Paulo Dybala and Phillippe Coutinho in the summer transfer window. This signalled the end of the love/hate relationship between chairman and manager.
When you mention the name Daniel levy within the footballing world you get a mixed response. On one hand, you have a chairman who has elevated Tottenham Hotspur to the next level with a state-of-the-art training complex, a world class stadium and someone who is seen largely as a successful businessman securing multi-million contracts with AIA and Nike.
On the other hand, you have a chairman who got pot-lucky with a young up and coming manager in Mauricio Pochettino, a tough negotiator and someone who is holding Tottenham back on the field. You may disagree but Spurs net transfers are way lower than the other traditional top-four clubs. For years we've been a club who have been punching above our weight in part due to Mauricio Pochettino; but largely also to do with the traditional top-four decline from Manchester United and Arsenal allowing us to gain significant ground in the premier league.
At the start of this season it was clear to see a disconnect between the manager and squad, something had to give and in the modern world of football it was the gaffer that bit the bullet. A sad day for Tottenham, like Jurgen Klopp at Liverpool, Mauricio Pochettino had a bond with us, a synergy he created in a reboot we never expected to happen but enjoyed every high and suffered every low – together.
He brought back passion and fight to the shirt, and nobody associated with Spurs will ever forget the football that was played at White hart lane in its last season. Football played with a freedom and swagger, a throwback to the side we often wish we can emulate. You know, that lot from the 1960s.
However, football is a results-based business. An early exit out of the League Cup at the hands of League One Colchester followed by humiliating defeats to Bayern Munich and Huddersfield signified the end.
Enter Jose Mourinho.
Surreal.
Jose Mourinho is a name associated with box-office and drama. On paper the man's CV speaks for itself. Twenty-five domestic trophies, a serial winner said everyone in favour of the appointment. A no brainer in the eyes of Daniel Levy. 'Jose at Tottenham' is a sentence I never thought I would write. A serial winner over at Chelsea that once famously said he would never manage Tottenham because of his love of Chelsea.
That old chestnut.
Mourinho made no secret of his admiration of the squad. It was well documented of his attempts to sign Eric Dier and Toby Alderweireld, whom recently signed a new contract with the club. No doubt Spurs are getting a different Mourinho to the one who took world football by storm. He has now experienced the lows of football management with that cursed return to Chelsea and Manchester United, despite trophy success at both clubs respectively.
At Tottenham he is tasked with turning Tottenham's under achievers into trophy winners. One trophy under ENIC hurts. Not that we haven't tried (I don't need to remind you of the countless semi-final chokes and, well, those cup final losses). We need that extra yard. That extra inch. That something that gets us over the line and consolidates all the work and turns potential into silverware.
His tenure so far has been mixed. Early and emphatic wins against the likes of West Ham and Burnley, Champions League qualification and the resurgence of Dele Alli has gave fans something to smile about. It's early days. Poch took six months and some to find his feet and rebuild the side he inherited. Now Jose is tasked with a similar objective. Although more is expected from him. In fact, he has something to prove to those that believe he has lost his special abilities, tactically and with man-management.
Disappointing losses to top four challengers Manchester United and Chelsea suggested he is perhaps out-dated. Or perhaps he needs to refine and define this squad into a team that can produce the output he demands.
The mission for Mourinho is clear this season; Top-four and a trophy. But with injuries to the likes of star man Harry Kane and Eriksen finally departing, it remains to be seen if in a season where most of the big clubs are in a state of flux, whether we find enough momentum to get something back from the mess we created.
Spurs are signing players, young players. The rebuild is happening. That output might take a while to be produced.