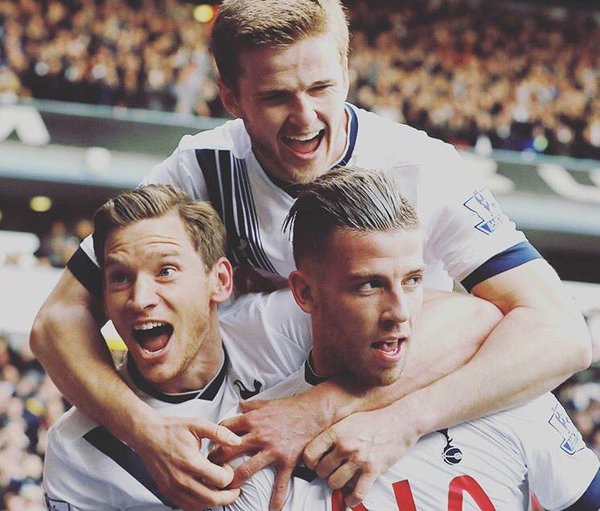 He has been in every sense 'Mr. Tottenham'. Second only to Harry Kane, Jan deserves a trophy more than anyone else in the current squad.
Football is meant to be a game of magic, for fairy-tales and escapism. In the age of billionaire owners, xG and VAR, it has proved to be rarely that. Football is a game where reality can come crashing down on a football fan like a Raheem Sterling boot on a Dele Alli shin. Tottenham fans have known for a while that we as a club have a habit of reminding us quite how relentless and unfair football can be. There are of course teams who have it way worse than Spurs, but still that doesn't make you feel any better does it?
Be honest with yourself, it doesn't.
The sacking of Pochettino, the atmosphere at the new ground, the stumbling, fumbling frustrating string of performances this season – it's hardly been a six-month period to relish but against Southampton we were exposed to perhaps the saddest thing Spurs fans have seen and will see in a long time; Super Jan looking anything but super.
The defeat in the Champions League final, although sad, was more frustrating. Like trying to kick water uphill, a fruitless endeavour. Watching Jan Vertonghen slowly make his way round the pitch to the bench, reaching his seat only to attempt to hide his face in his shirt is the saddest thing any Spurs fan has or will see in a long time.
It's easy to forget that footballers are real people. A lot of the time they don't seem real. Hidden behind PR men and sponsored Instagram posts we can forget that these are real people who feel real emotion. We'll never actually know what Jan was contemplating. Perhaps he was considering his career at the top was over? Or maybe he was coming to terms with the fact that he'd given his best years to Tottenham and has gotten no trophies out of it?
Does he now have to spend his time being a fourth choice left-back at a club where he used to be one of the first names on the team-sheet?
This era of Tottenham has seen a change in our transfer history. If you've followed Spurs over the past fifteen years you know our squad has always had top players but for a long period of time they were picked off by the European giants.
Think Bale, Carrick, Modric, Keane, Berbatov and Walker. But very recently, our current top players have stuck around, either running down contracts or thanks to their sheer commitment to the club. Whilst this has had some genuine benefits (think the re-emergence of Toby at the heart of our defence) it has also seen some of the best players of the past decade fade into shadows of what they used to be.
It is not all about on the pitch performance either. Every lacklustre performance from Eriksen was frustrating but seeing Vertonghen almost accepting that he cannot perform at the top level anymore will always be a far tougher watch.
It is now looking more and more likely that this will be Jan's last season at Tottenham, but what a career it has been. The man has given all his best years to Tottenham, he's never caused a problem, never kicked up a contract dispute and never hinted at wanting to move to a bigger club. He has been in every sense 'Mr. Tottenham'. Second only to Harry Kane, Jan deserves a trophy more than anyone else in the current squad. Hopefully Jose can work his magic and earn us something so Super-Jan has more than second place medals to show for his Tottenham career.
What his sombre walk round the pitch showed us last night is that some players do care. There's professional pride but then there's genuine, visible despair at what is happening. Jan has done so much for Spurs and he's seeing it come to end. We saw a showing of fragility not often seen in modern football. He wasn't bursting into tears because he lost a cup final, Jan is seeing his playing-career slowly come to an inevitable halt. He's not being booed out of the club, he's not being talked about as though he has to go, he is just seeing himself become less and less important, and that is far sadder than any superstar leaving.