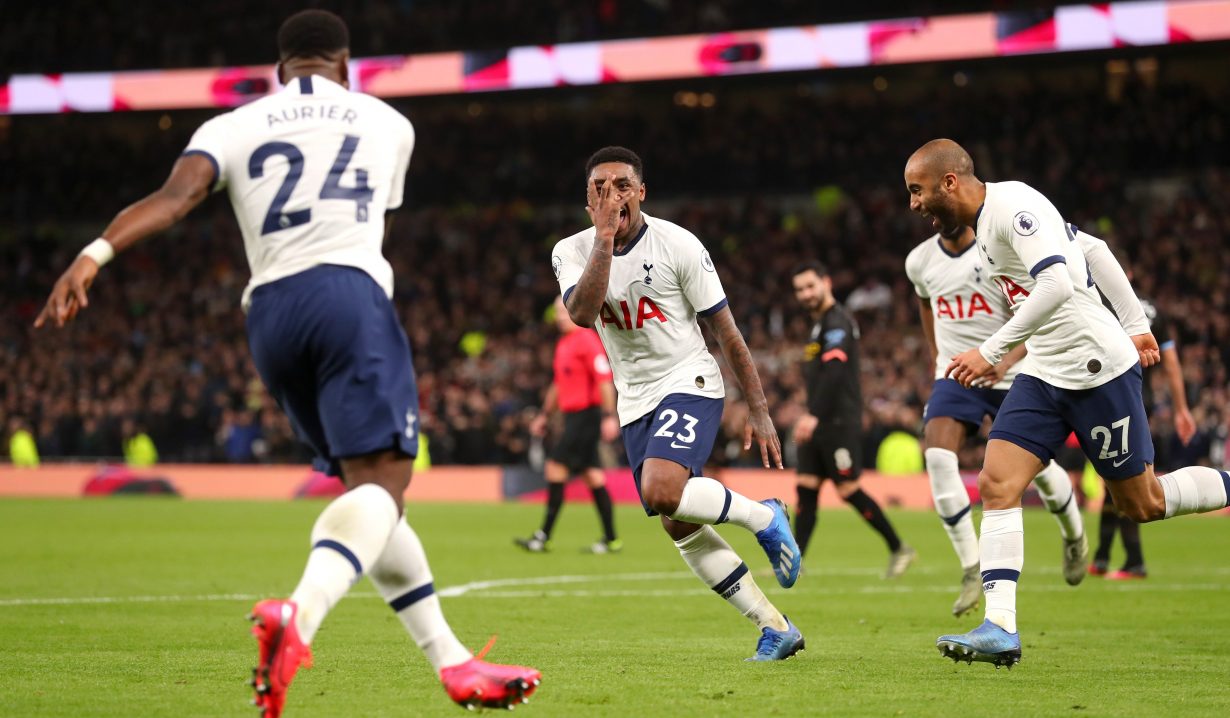 As Tottenham fans, we are more than used to tolerating mediocrity. What keeps us going is that intangible hope. No matter how rubbish we have been, we have always hoped that tomorrow we will be better.
With Spurs ending the long cold winter spell with three wins out of the last four, the green shoots of spring are starting to show. The 2-0 win over Manchester City was the first big league result we have had at the new stadium and perhaps represents something more of a turning point for the club under Jose Mourinho.
The Champions League run last year masked a lot of issues in N17. It had been quite some while since we played the rip roaring football that Mauricio Pochettino had become renowned for. For over a year now, Spurs have been a team without an identity in the league. We have been a rudderless ship. Our final big wins under Poch came more from fate and chaos, the culmination of an amazing five year spell which fell just short.
As the stalwarts of that identity left, with Dembele and Walker departing and Rose and Eriksen mentally checking out long before they were gone, we have waited to see what exactly will replace their quality and influence. Watching us fall to Brighton and Colchester earlier this season vindicated Pochettino's prophecy about the need for a "painful rebuild". It still hurts a little bit that he was not given the chance to deliver this rebuild, but that's football.
So for the past few months it appears we have been in some form of purgatory. Mourinho was brought in to give the squad an injection of motivation to try and scrape into the ever important top four. This is only the second time ever in his long managerial career that Jose has taken the helm midway through a season. For this reason it has been hard to imagine how we will play in his image. The style of football has left a lot to be desired, but we can only work with the tools that we have.
As Tottenham fans, we are more than used to tolerating mediocrity. What keeps us going is that intangible hope. No matter how rubbish we have been, we have always hoped that tomorrow we will be better. For the first time in a while this hope has been missing. This has been the source of our frustration. For many fans the solutions seem obvious. The "spend some money" crowd on Twitter shout the loudest, but we all know the foundation of our club's success has been the slow gradual building process. The signing of the "magnificent seven" with the Bale money was a failure.
Harry Winks (Hemel Hempstead), Harry Kane (Walthamstow) and Japhet Tanganga (Hackney) embed this Spurs team in the local area. This local representation matters. You only have to watch Harry Winks celebrate a goal to know that he gets it. The spirit of this team has carried us so far. It is now down to Jose to bottle up this spirit and get us playing with a tactical identity to match it.
Over the last few weeks, Jose Mourinho's cunning plan has started to reveal itself. Two clear chances to take points off the imperious Liverpool, a 2-0 win against Guardiola's City who are funded by a whole nation-state and scraping into the next round of the FA Cup means this season could still yet be salvaged.
Giovanni Lo Celso, Japhet Tangana and Stevie Bergwijn show how the new Tottenham will play. Once Ryan Sessegnon gets fit, he will no doubt contribute bursts of pace down the left. It seems Jose is building a team in the image of his Porto and Inter sides. Rapid transitions and punitive counter attacks. Both of these teams went on to win the Champions League, beating illustrious competition in the process. We are a long way off that point yet, but the direction of travel is now set.
Having a transition season at Spurs has almost become our norm. At least the transition is now building a team with an identity. It is this identity which matters so much to us as fans. There is still a lot of work to do. Heartbreakingly, it seems Vertonghen is on his last legs. Dier still has the turning circle of a canal boat and Kane misses at least 2 months every year due to injury. In the summer you can expect us to sign young players with high potential.
This is the start of a new cycle at Tottenham. The green shoots are starting to show, and it appears we finally have a plan again.