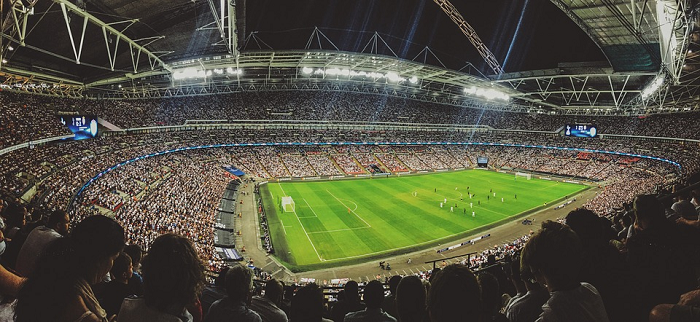 Sports Betting has become as synonymous with football as having a pie and beer at halftime. Many Tottenham fans enjoy a flutter on games, but many still haven't tried the football betting market. Whether it's the pointy end of the season where league's and cups are decided or wagering on who will be promoted or relegated, sports betting adds even more excitement to the Beautiful Game.
What's interesting about the sports betting realm is despite its massive popularity, it still attracts millions of new bettors each year. These newcomers can head to leading sportsbooks like NetBet and place bets on Tottenham or any other team and game. However, they are often unsure about the fundamentals of football betting and can get lost.
If you are one of these people, this guide is just for you. Here you can read about the basics of football betting, including the mechanics of the sports bet and the venues where you can make bets on games.
Basics of Sports Betting
Choose Your Bet
This is the easiest part of the betting experience as it involves simply selecting what you think will happen in a game. For example, you think Tottenham will win the next match, so you place a bet on that outcome. There are dozens of lines ranging from winning/losing teams, top scorers, competition winners, and much more. The important thing here is that you make a choice and then bet on it.
The Stake
Essentially, a stake is the sports betting term for the amount of money you wan to bet. If you decide you want to place a £20 bet, this is your stake. If you hear the term high stakes, this means someone who makes a bet using a large sum of money.
Understand the Odds
There's no doubt that odds are the most confusing part of the betting experience for newcomers. At their basic level, odds show the likelihood of something happening. For example, if you say the chances of hitting the bullseye on a dartboard are 1 in 40, you are saying for every 40 throws of the dart you will hit the bullseye once.
As you can see, hitting the bullseye is not an exact science so it is possible you would never hit it during those 40 throws, or even hit it more than once. This is the risk the betting provider takes and you the bettor takes those odds to win. If Dele Alli is 20/1 to score 15 goals next season, this means for every one bet (£1) you make, you'll receive twenty (£20) back if he scores 15 (it's probably not going to happen, so don't take that bet).
Where to Place Bets on Tottenham
Betting on Tottenham and any football game has never been easier. From traditional betting venues to online services, here's how you can bet on football:
Bookmaker Stores
Bookmaker stores are brick-and-mortar locations operated by bookmaker companies. Also known as bookies, these are common in many places, especially in the United Kingdom. In these stores, you fill in a betting slip with your chosen bet and wager amount and take it to the counter to place the bet.
Online Bookmakers
Most of the leading brick-and-mortar bookies also have online services, while some companies are dedicated online bookmakers. These venues work the same but remove the counter and physical transaction.
Online Casinos
Online casinos are similar to online bookmakers, but they are operated by online casino brands. Whereas a bookmaker will concentrate on sports betting, the online casino will also have games such as roulette, poker, and online slots. Online casino sports betting venues are known as sportsbooks and are used by millions of people.