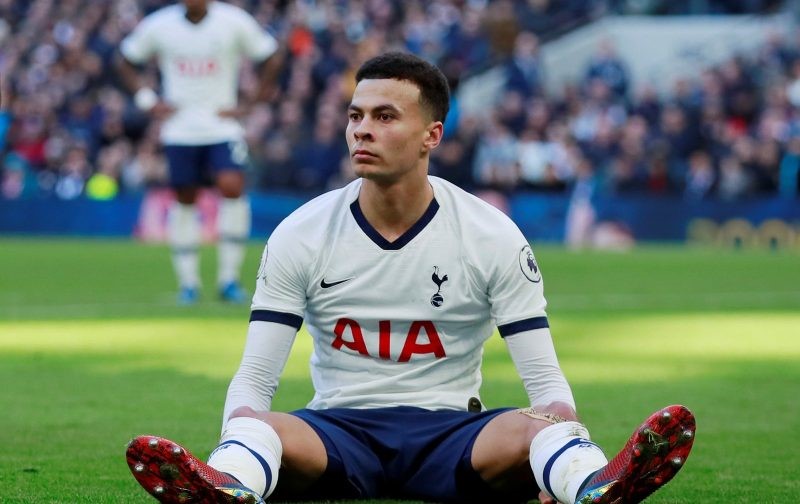 It has certainly been a difficult first few months for Jose Mourinho at Tottenham and with a litany of injuries to deal with throughout his tenure, the 57-year-old will have been wondering where all this bad luck has come from.
With Harry Kane picking up an injury at Southampton on New Years Day, it was always going to be something that would most likely have the potential to derail Spurs' bid for a top four finish at the end of the season.
However, the hamstring injury that Kane suffered at the start of 2020 is not the first long term absence that the England international has had to contend with in recent times and because of that, his employers do at least have a functioning backup plan.
One that comes in the shape of Hueng min-Son and like before, the South Korean has proved to be a very able deputy, while in doing so his performances and more importantly his goals, kept the North London outfit in with a shout of a return to the Champions League next season.
That was until, Son suffered an injury of his own at Villa Park and although he would go onto play all 90 minutes, it was an early collision that saw the South Korean star break his elbow – an injury that would subsequently rule him out for the rest of the campaign.
With Son joining Kane on the treatment table, Tottenham's domestic odds and hopes were fading by the week and a string of unforgettable performances in all competitions has seen what should have been a promising campaign turn into a rather lackluster one.
With nine games of the Premier League season to go, Tottenham seems on the outside looking in when it comes to any form of European qualification and that's even allowing for Manchester City and their potential UEFA ban.
Lying eighth in the table and having only picked up a point from their last three outings, there is little to suggest that with the available personnel, Jose Mourinho's men could make a late surge for the top five places.
Although there is perhaps one twist in the tale and it is one that comes in the shape of the Coronavirus pandemic, something that absolutely no-one would have envisaged its impact just a month or so ago.
SBR offers the latest news on the Premier League and although there is not a great deal for them to report on at present, news of a continual delay might just play into Tottenham's hands.
That's because this period of inactivity gives the likes of Harry Kane and Heung min-Son the perfect opportunity to get closer to match fitness and if that proves to be the case by the time the action resumes, this could be a huge shot in the arm for Jose Mourinho.
There's no doubt that the return of Kane would be huge and if the Walthamstow born forward can coincide his comeback with the Premier League pressing play, then suddenly Tottenham will have cause for real optimism.
Of course, Kane is not the only player who is currently ruled out through injury and with the likes of Moussa Sissoko and Ben Davies also looking to make the best use of this enforced hiatus, a full-strength squad may well end up being a real possibility.
Should that prove to be the case, then all of a sudden the last nine games of the season become just a little easier to deal with and with just four points separating themselves and Manchester United in fifth, nothing is off the table in terms of a positive league finish.
Could this be the masterstroke that Tottenham have been looking for? Well to be honest, this is not a scenario that anyone connected with the club would have dreamed of, but there is every chance they can turn a huge negative into a season-saving positive.
With no-one knowing when the action in this country will resume, the longer the wait will end up benefiting the likes of Tottenham, as the more days of inactivity increases the likelihood of key men returning.
Whether it is fair is up for debate, but this is ultimately the hand that everyone has been dealt and if the season does resume for the final stretch in the first few weeks of May, then Tottenham will be ready to jump out of the blocks quicker than their current rivals. This season is not over just yet.