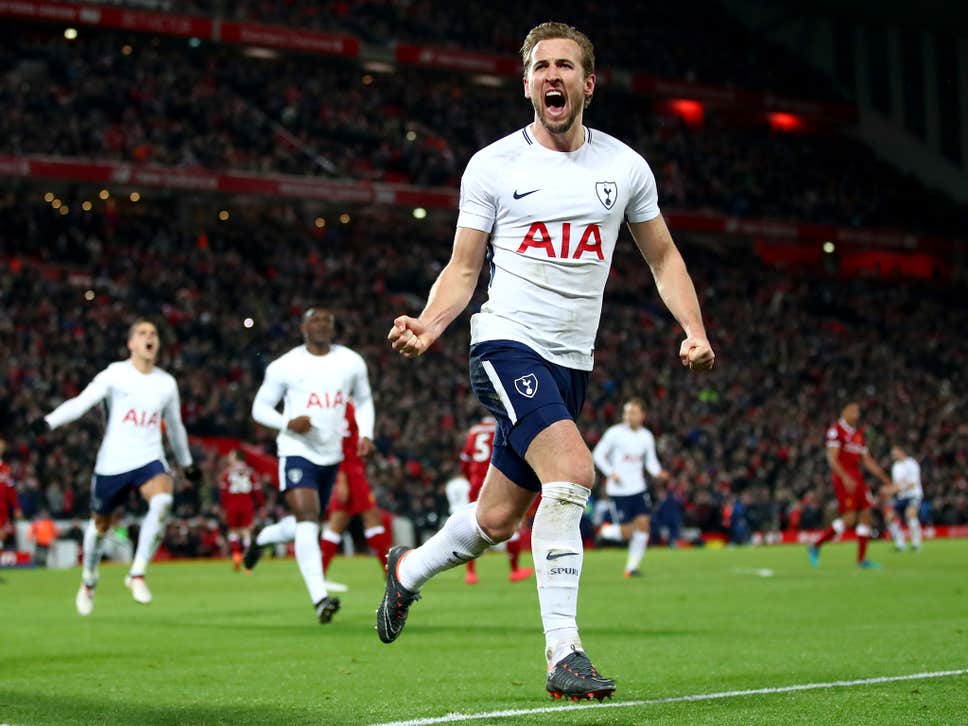 Harry Kane has gifted us with half a decade of possibly the best football we've ever seen from a player in a Spurs shirt. He's given everything.
You all know how it goes, there's no need to explain it. In an era of interchangeable superstars we seemed to have been blessed with something no one ever expects to see in the modern game. A home-grown superstar. Not only home-grown, he was one of us – a fan – just like me and you, who loves Spurs and just happens to be exceptionally good at football (unlike you and me).
Harry Kane has gifted us with half a decade of possibly the best football we've ever seen from a player in a Spurs shirt. He's given everything. He's scored, he's got back and defended and he's rallied the troops when times are tough. He is Mr. Tottenham.
He riles up opposing fans and gives us more than what he's got in the tank; golden boots, assists and crunching tackles. He gives us his all. The saying "familiarity breeds contempt" is almost fitting here although in the case of Spurs fans and Harry Kane it seems to be "familiarity breeds ridiculous opinions".
"We're better without him"
"Son has proved to be a more important player"
These are genuine opinions spouted by Spurs fans particularly in times of hardship. These truly are the thoughts and opinions of people who don't know how good something is until it's gone.
Under Pochettino we punched above our weight for years and that is no small part down to the efforts of Harry Kane. For once a club that always seemed to be so unlucky with star-players had genuinely got the right player, with the right manager at the right time.
Of course, as it's Spurs the luck only went so far. We wanted that Pochettino team to be our Fergie's United. Not on the same scale but an era of trophy-laden success for us. We wanted Mourinho's early days at Chelsea but we got Keegan's Newcastle. Impressive and enjoyable to watch, but ultimately trophyless. As the seasons without silverware slipped by the thought of Kane leaving, at least having his head turned, grew and grew.
Harry has always said that he's a Tottenham man through and through and that as long as Tottenham match his ambition he's happy to stay at Spurs. But football in the modern era is like a hammer of reality hitting you with a crunching smack to the skull as oppose to storybook endings.
The fairytale ending is Kane sticks around for the whole of his career, smashes all records and leads us to Premier League glory. But fairytales rarely happen in the modern era, especially for Tottenham. The interview with Jamie Redknapp saying that "I couldn't say yes, I couldn't say no" on whether he'll end his career with Spurs is a slight change from what we're used to hearing but considering one of the many attributes of Harry Kane has been his sheer singlemindedness to be the best he can.
The idea that if Spurs were hampering him being his absolute best, why wouldn't he think about leaving? He has already given us five years of arguably the best centre-forward play most Spurs fans will have ever seen.
"It's not a definite I'll stay forever, but it's not that I won't either"
Hopefully we can do our best to match his ambition. His later comment that he would rather have a Premier League winner's medal than the all-time top scorer record is an important one too, as it was believed that Kane wanted that goal scoring record for Tottenham.
If he has begun seeing his less talented international team mates win more than him he cannot be blamed for thinking maybe a move to another club to get that winners medal could be worthwhile as oppose to sticking around to break Greaves' record. You could not blame Kane for thinking about leaving us for a bigger team. He's arguably in the top three or four strikers on the planet and he deserves to be at the top level winning the elite tier trophies, or at least win Tottenham's player of the season.
Kane may leave, Kane may stay, we just don't know. Tottenham's upward trajectory has stuttered over the past few months and we cannot blame an elite player making a move that could be best for their career. What we can do is fully appreciate what we've had in Harry Kane; a fan, who's come through the academy and become so good the only thing opposing fans can throw at him is that "he only scores goals".
In this game that's all about goals, all he can do is score lots and lots of goals. Gotcha.
Harry may not become a one-club man, he may have to leave to guarantee trophies (something Kyle Walker has enjoyed since his move away). But what we can do is just for once appreciate that for the first time in a long time we had a genuinely world-class talent who loved the club and the fans just as much as we do.
Breaking Greaves record, staying at Spurs for life and winning the title here…might still happen right?
Right?