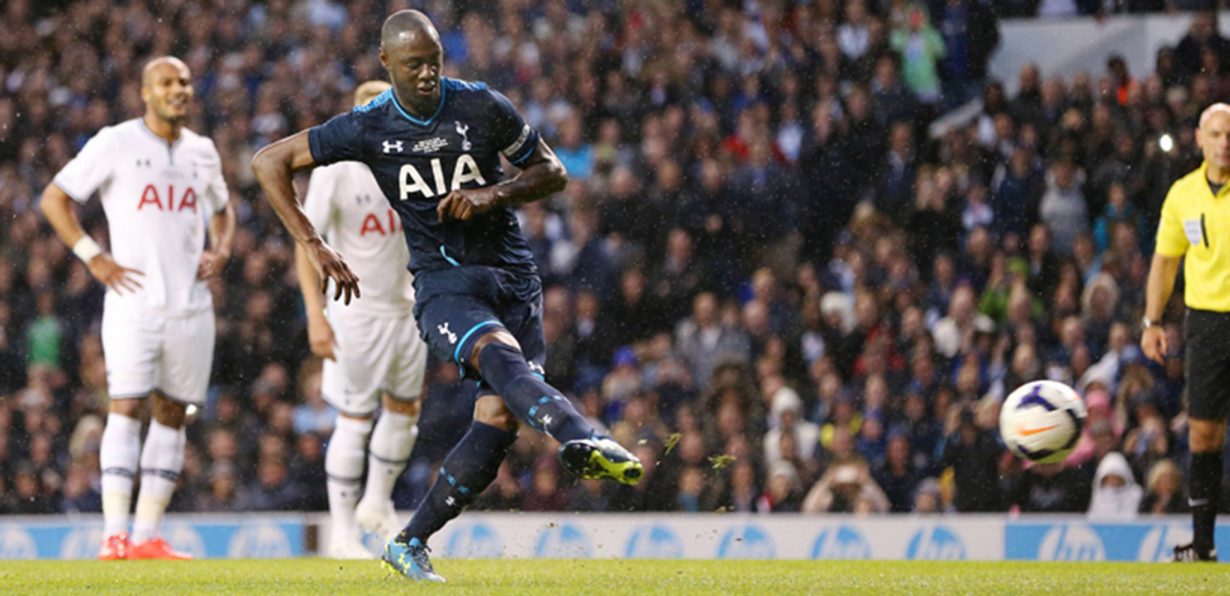 And then there was a game which changed everything for me. One of those moments that reminds you why we put ourselves through the emotional and economic pain of following Tottenham Hotspur Football Club.
Football is a dirty business. With ever more extortionate ticket prices, predictable title races and Twitter toxicity, it is getting ever easier to fall out of love with the sport we all adore. In May 2014, I am sure I was not alone in feeling disconnected from Tottenham and frustrated with how the club was run.
Tim Sherwood was at the helm, masking his deep-seated insecurities with overemphasised displays of forced "proper football man" masculinity. I remember Adebayor getting booed off at half time for his half-arsed efforts in the Europa League. Harry Redknapp's swashbuckling Champions League nights were a distant memory. Comprehensively beating the European Champions 3-1 seemed like a once in a lifetime experience (how wrong we were!).
And then there was a game which changed everything for me. One of those moments that reminds you why we put ourselves through the emotional and economic pain of following Tottenham Hotspur Football Club: Ledley King's Testimonial Match.
This night was a celebration of everything it means to be Tottenham. This game existed outside the narrative of Premier League commercialism, competitive pressures and being a consumer of a footballing product. A club with an identity and history like Tottenham is built upon a mythology and a collective shared experience. Those Glory, Glory Nights, silky mercurial players in the lilywhite shirts are what make up spurs. For my whole childhood, my Dad would tell me stories about Tony Parks saving that penalty in the 1984 UEFA cup final. He would tell me how he had a man crush for David Ginola, how he saw Teddy Sheringham having a fry up before a match in a greasy spoon amongst many other hilarious anecdotes.
I went to this game with my Dad and this was a chance to witness his heroes in the flesh. Seeing David Ginola do an outside of the boot pass to Dimitar Berbatov who was partnering upfront with Teddy Sheringham was an incredible experience. It tied our history to our present, and was a festival of Spurs.
I distinctly remember running late for this match. There was a mix-up with the tickets and we thought we were sitting in the Paxton Road end when we actually had tickets for the Park Lane. As we ran past the burger man who called everyone "Colonel", we realised our mistake and that we were some of the last people to arrive. As we went down past the yellow brick East Stand and towards the Park Lane, you could hear the booming echo of the fans from outside the ground.
Oh Ledley, Ledley, he's only got one knee….
It was deafening. We ran up to our seats just as the game kicked off, and what followed was truly fantastic. From Paul Robbinson starting songs with the crowd to Lewis Holtby slide-tackling Howard Webb, this was a match filled with joy and happiness.
Ledley will always be a symbol of Tottenham to us. He was one of the most naturally gifted players this country has produced but was robbed of his career by brutal injuries. He was the Rolls Royce at the centre of our defence, an Elder Statesman, a modern Centre back yet a throwback at the same time.
This felt like one of those nights that could only happen at Spurs. You only have to go to a club like Woolwich or Chelsea to know that they struggle with their identity. The fact that most of their songs are about Spurs, rather than pride in what it means to be a part of their own club says all that you need to know. However, it would be impossible to talk about the beauty of Ledley without some reference to Judas. Judas obviously won much more in his career, but could be considered a joke figure in some parts of the football community. Whenever his name is mentioned, people wince. More David Brent than David Beckham.
The contrast to Ledley is astonishing. Fabio Capello said "without doubt, Ledley King is one of the best central defenders in England." Even Thierry Henry admitted "Ledley King was the best defender I've played against, and the only that didn't have to foul me to get the ball." For a man like Ledley, his legacy and legend will matter more than a medal.
That game was a reminder of all that is important about Spurs. For me that was the day I got my Tottenham back.