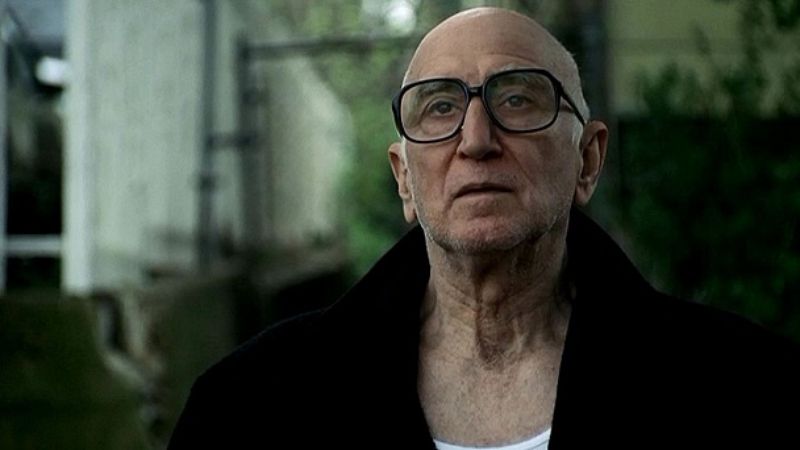 As much I hate that sense of dread, the potential for us to capitulate or under perform, I still wish I was suffering the hopeful avoidance of the possible indignity. Why would I curse myself this way?
It's Sunday. The sun is shining. The great British public are relaxing their self-isolation by frequenting public spaces with the same appetite of attack that a peak Dele Alli produces in the final third. The government are, for the moment, allowing this stealth unlocking of the lockdown to play out whilst tin foil mad hatters are contemplating the conspiracy that this is all just a calculated ploy to reboot the economy with the vulnerable scarified in the process.
I've gone fully David Ike and firmly believe the entire pandemic is a hoax masterplan of deception, we're talking Professor James Moriarty levels, masterminded by Harry Kane himself to negate his rehabilitation and comeback. Mission competed son, mission completed.
As for me? I'm sat with my feet up in the garden, my hairy legs poking out of a pair of shorts, enjoying a vintage bottle of Dettol with ice and a slice of asbestos, in the undeniable comfort zone that today I will not have to suffer the North London Derby. Because that is what we do. We suffer it. Even if we're winning, we suffer.
Having said that, the final NLD at the old White Hart Lane was possibly the only game against them lot down the road where I wasn't nervous. There was something about Spurs that season, especially in our original home. I was nervous when we were 4-1 in the League Cup semi-final second leg back in 2008 ffs. That is what this fixture does to your head and heart.
You suffer sensory overload in a derby game, you don't enjoy it because the weight of expectancy terrorises and fries the synapses in your brain. Sometimes you wish it was over the second it's started because not having to endure every kick of the ball equates to less heart degradation than a full ninety minutes worth of imploding blood vessels. Of course, the caveat here is that joy can still be found in the murky waters of hope – like last gasp penalty saves.
We've been here before. Talking about the emotional and physical strains that this game has on our well-being. I'm reminded of a classic article from the brilliant 'The Spur' fanzine, the conduit for pre-digital social media blogs before the internet existed in the final form we have on our smartphones now. An article that basically set out to explain how Tottenham Hotspur v Arsenal is the purest football rivalry in the UK. It's not tainted by socio-economic tribalism. There is no cultural divide. No religion. It's a simple story of hate. Impostors, chancers, setting up shop in territory that wasn't theirs to swagger into. A completely self-aware money-grab, the very essence of a fraudulent franchise.
Considering a theoretical parallel universe, had they not moved from South London, had they either gone bust or merged with Fulham – we wouldn't have this pure hate hate relationship we now have with our 'local' rivals. The parts of North London that are currently red, Islington and the rest, would most probably be Lilywhite. A resident evil lurking among us.
What warms the cockles is that the fair-weather casuals of the time, gravitated to the new club in town. Now maybe football fans were more fickle with loyalty back then, but I doubt that's the only reason. I reckon that something hollow attracts empty vessels to populate its space and thus retaining a vacuum of nothingness. This perverse twist of fate is actually a God send. The potential for weakness in our fanbase was removed before it could ever damage us.
The hate is a good thing. You – we – naturally hate something that shouldn't exist and yet it defines their own existence and gives us the opportunity to flex the greatest truth; Tottenham chose us. We belong. Whilst they languish forever in the shadow of their own self-doubt. Seems there is something in nothing afterall.
To think they almost left the footballing ether, more than once. This franchise, a business created from the death of another business based next to sewage works in Plumstead and named Woolwich. An entity that has ended up squatting in North London purely for financial gain on a foundation of bribes, lies and fabrications. It's Gillespie Road. It's transparent. We can all see through the paint work. It was all done purely to take advantage of the masses of support available in that part of London.
I know, I know. This happened a long time ago. But it still happened and the essence of the crime remains and resonates. But I can't deny it, I'm at times actually happy they made the move. Perhaps not happy, more content that we have a club to truly hate. Even if they are in some way a geographical hiccup of circumstance and calculation, they are still a more prominent target for us to spit bars at then say West Ham and Chelsea. They are the antithesis of THFC and thus there's a cathartic cleansing having them over there, down the road. A reminder of everything we're not; a blank canvas.
To quote myself from a rant from yesteryear, I compare them (the club, their fanbase, their needy reliance to create an identity) to nomadic ants, nesting under stones and logs and in cracks in rocks, all identical and unspectacular, all following each other without diversity and without soul. More specifically, they are the species of small ant, Temnothorax albipennis, which abandons established nests at the first sign of any threats. Running away to settle somewhere new, with one single queen (Wenger) laying the eggs with a workforce of non-breeding females leaving the nest to forage and collect building materials. Ants. Living under rocks. A collective that do as they're told and told what to think.
I'm getting deep here.
But I'll digress.
I hate them and I hate the North London Derby even more. Yet if I could choose to be at the game, I'd bite your hand off for the privilege. To be surrounded by my own, to soak in the atmosphere, to chuck a few vocal expletives towards the scarf wearing wanderers. I hate watching the game on TV. I hate the tension, that sickly feeling of what might happen. The fear of losing is shared by both sets of fans. In some ways it solidifies an identity they crave. They need us to make them feel they are part of something that is tangible. And it hurts because it's akin to a doppelganger replacing us – the proper North London football club – taking what might have been rightfully ours. This is the Spiderman pointing at Spiderman meme, two Peter Parkers but one of them is a clone.
Gone deep again.
Is this bitterness? F*ck yes it is and I'm not apologising for it. It's not like they're not bitter either, regardless of the gloats about their trophy hauls, they know we have something they don't. Complete belief in what we are, who we are. Even with the ENIC politics in modern times, we have an anchor to our heritage and traditions as supporters. Yeah, sure – so do they in their own weird little way. So do all football clubs and their fans.
There's nothing special about us but you can definitely argue that Arsenal are a special kind of special. I dare you to find a more hypocritical, contradictory, insecure, self-loathing and yet somehow still narcissistic fanbase. I'll wait. The broken children of Woolwich are a unique lot. At least we can self-deprecate with relative ease because our love for the club isn't tainted by falsehoods.
Their fanbase reminds me of Corrado John 'Junior' Soprano in the greatest (HBO) series 'The Sopranos'. Uncle June is losing his battle against dementia, wandering the streets in a bathrobe and slippers looking for his deceased brother. Watching Curb your Enthusiasm and mistaking Larry David for himself;
"What the f*ck, is that me?"
That's Arsenal. Walking the streets in a bathrobe and slippers, lost and confused.
I guess they have Wenger to thank for his self-portrait, painted on the blank canvas he found on his arrival. Even with the history he created, they are at odds with themselves and with how they should feel about the football club they chose to support. Arsene eventually slashing the painting and inadvertently killing himself, Dorian Gray style.
Still deep.
Today should have been the North London Derby.
As much I hate that sense of dread, the potential for us to capitulate or under perform, I still wish I was suffering the hopeful avoidance of the possible indignity. Why would I curse myself this way? Because it cements that all-important hate. This * is * the purest derby game in England because it's about territory and football and it's always settled with the football. Two tribes claiming what they both believe to be rightfully theirs. The narrative is hate. Hate, hate, hate.
So thank you to the south London club that fled its home and aborted its dead fetus miles and miles outside of SE18, in our back yard, across the Seven Sisters divide. You moved because of the transport connections and lack of hometown support and declining crowds. You moved so that Sir Henry Norris could make some pound notes. You should be dead. You're not. But you're barely alive.
Fetch the bolt cutters. I've been in here too long.
I need to get out. I need to hate again. I need to drown myself in the vitriol.
Finish the season. I want to wipe the floor with these mugs.
COYS