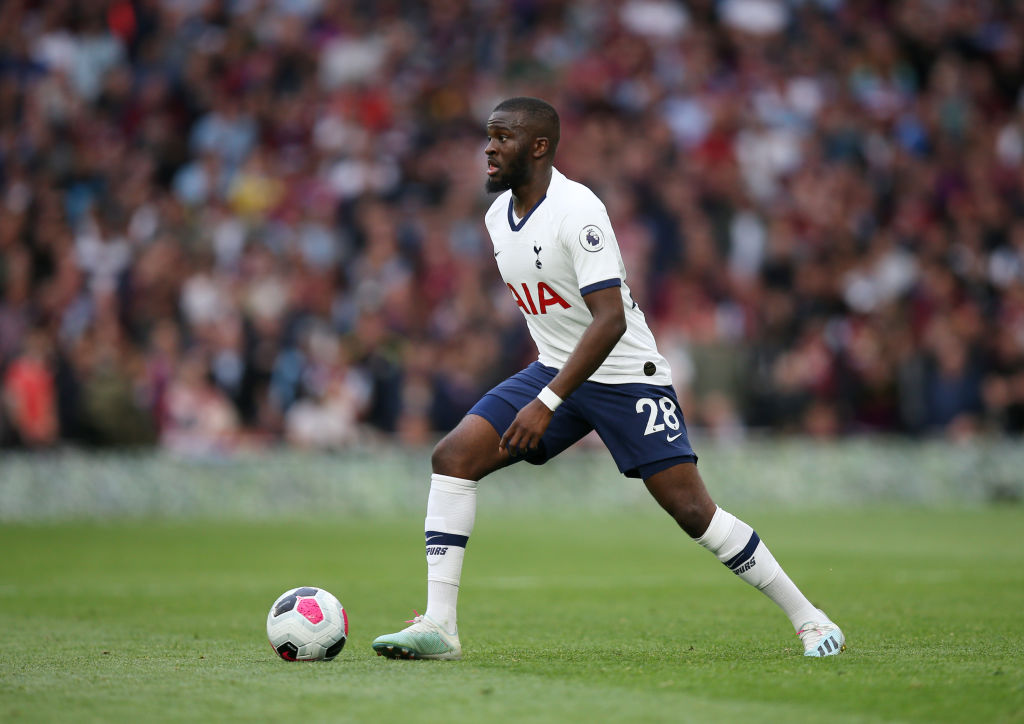 We cannot ignore the mercurial talent the man possesses, and at only twenty-three years of age he still has plenty of time left to improve and fix whatever it is that is proving to be a detriment to his ability.
Take it back to about 5 o'clock on Tuesday 2nd July last year. Spurs had just smashed their transfer record and officially announced the signing of Tanguy Ndombele for an eye-watering £53.8 million. You taken it back yet? Good times. That explosion of necessity. The joy of money being spent. Ndombele was one of the hottest and most sought after prospects in Europe. It felt wrong that Spurs had made a signing of this magnitude, wrong but right. Wrong but great.
This was the new Spurs. Champions League finalists Spurs. This signing felt like it signified a shift in mentality at the club. We were now not only eating at the table with the European elite, we were competing with them. And with our newly acquired star boy Tanguy, it really seemed like we could push on for that elusive piece of silverware and truly establish ourselves at the (very) top level.
< insert a LOL here >
Fast forward to where we are now (just before the lockdown and the footballing limbo), and Ndombele has received public criticism from both Mauricio Pochettinho and Jose Mourinho. He's also been heavily criticised by fans and pundits, most notably the recent gruelling assessment from Jamie Carragher after a poor performance against Burnely which led him being replaced by Giovanni Lo Celso at half time. No one debates Tanguy's talent, so why has this mercurial player come under so much fire?
Well, I think we all know it's because of his lack of fitness and the resulting effort he's displayed. It is also thanks to the typical English mentality; if you don't work hard and look like you're giving 100 percent, the fans will get on your back faster than you can say "run".
However, although fitness and running is potentially (definitely – I mean, let's get the basics right) a part of his game that Ndombele can work on, you cannot dismiss a player that holds the amount of talent he possesses. And he does possess it. We've seen it with his incisive passing and vision, the couple of goals he's scored. Sadly only in cameos rather than domineering 90 minute performances. And there sits festering, the problem.
Whenever he is on the pitch we look ten times more likely to score. He carries the ball in a Mousa Dembele like fashion, always looking to hit passes in-between the lines and send runners behind the defence. He passes with deadly precision, and is almost impossible to get the ball off (Mousa klaxon of comparison again).
He's the football equivalent of a cheat code. He has an eye for goal as well, already scoring twice in the league in nineteen games. Okay sure, this isn't a super impressed ratio but he seems to have in abundance something that Dembele lacked – that's quick decision making in and around the penalty area. Add into the fold his two assists (both against reigning champions Manchester City), and we can see his season has been far from disastrous.
It's just been…well, underwhelming. Because there is something clearly not right. Be it fitness or attitude or well-being. Add to the frustration, the reality that we are deep in a rebuild/transition/mess and I can understand why he's targeted. The transfer fee. The expectancy. The lack of concentrated, consistent influence. That pudding around the waist.
Perspective?
Foreign players have a history of taking a a season or two to settle in the Premier league. Even a young Cristiano Ronaldo struggled, managing just 9 goals in 62 games in his first 2 seasons and about 1000 step-overs. If one of the greatest players of all time took a couple of seasons to adapt, I think we can give Ndombele a bit of time, no? Considering we don't really know what's happening behind closed doors and inside his head.
We cannot ignore that mercurial talent the man possesses, and at only twenty-three years of age he still has plenty of time left to improve and fix whatever it is that is proving to be a detriment to his ability.
What I said at the start of the article is still true: Ndombele can be the player to elevate us to that next level. We have still not seen anywhere near the best of him, a view shared by Pochettino who after the 3-1 win against Aston Villa in the first match of the season, said Ndombele only showed "30-40 percent" of what he is capable of. This was a match in which he scored a 20 yard equaliser.
In a season of turmoil at the club and consistent injuries for Ndombele and other key players, the least we can do is give him time to show us what he's truly capable of. In the words of Harry Redknapp, "He is going right to the top, right to the very top". I for one would like that very top to be at Tottenham.