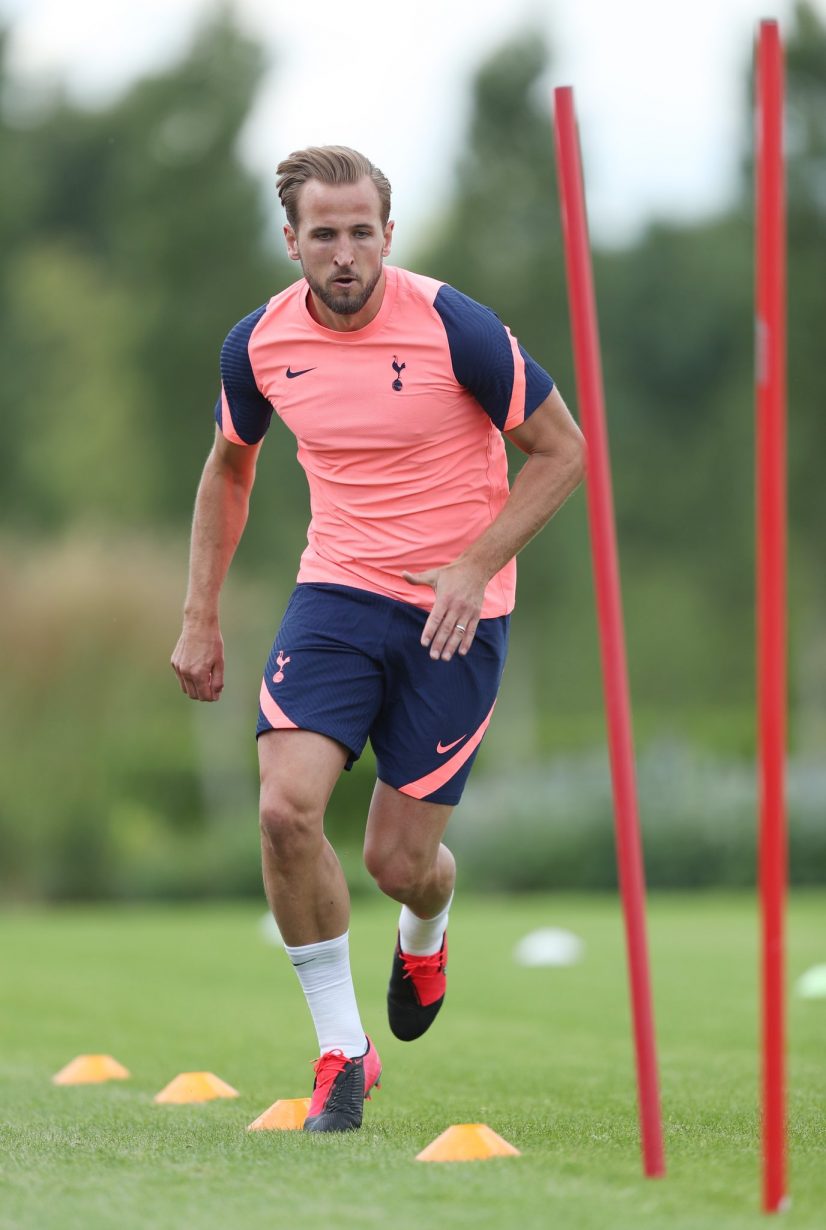 To understand Spurs fans relationship with Harry Kane, it is important to understand the recent history of Tottenham. Spurs, in the Premier League era, have suffered with being a club on the cusp of good things. Not bad but not that great either.
Every club has legends, every club has icons, every club has cult-heroes and flops. We at Spurs have far too many of the latter. Every club has fans that believe they're different, something that separates them from all other fan-bases. In a world full of interchangeable post-match interviews and scheduled marketing tweets, football fans are yearning for something different.
Something that separates their relationship with eleven men on a football pitch that countless other humans across the globe have with eleven men in shorts running round a football pitch.
Part of the enjoyment of being a football fan is belonging to something bigger than yourself. Being part of history. A social contract only those in the inner circle comprehend. A love of something which can be global but at the same time make the television in your living room feel like the centre of the world.
The Premier League is a global league. Tottenham are a team intent on pushing their global brand. But in Harry Kane we have something that feels like it's ours, something not felt often enough by the average modern football fan.
To understand Spurs fans relationship with Harry Kane, it is important to understand the recent history of Tottenham. Spurs, in the Premier League era, have suffered with being a club on the cusp of good things. Not bad but not that great either.
Part of the problem is the fact that we've never been able to hold on to our top players. A special thank you to Bale, Berbatov, Keane, Carrick, Modric, Van der Vaart, Walker, Sheringham and Eriksen. They all forced moves to other 'bigger' clubs where they thought they had a better chance of silverware or an increased pay packet. Pretty much every player who has ever performed well for Spurs in the Premier League era has either openly courted or not done much to distance themselves from transfer stories linking them to Europe's elite clubs.
But in Harry we have* something different.
*had?
When things seem too good to be true, for once, in Harry we have a mercurial talent. A guy who seems to love the club and a man who's only motivation was doing what he could do to help Spurs reach the top. Unlike many other players at Tottenham who seemed to view Spurs as a stepping-stone to further their own careers.
Not only does Harry play for Spurs, he genuinely seems to adore the club. His single-mindedness to score as many goals as possible has left every Premier League defence he has played against, a battered mess in his wake.
Goals, assists, tracking back and tackling, screaming at other players who aren't putting in the work. Kane acts like we all would on the pitch, like a fan would. Stories of Harry staying behind in training only added to his talisman-like status at Tottenham.
This compared with another former star like Gareth Bale, who used to sit out mid-week training sessions because he knew he could perform on weekends is the level of contempt Tottenham fans were used to (regarding the manner in which some star players treated the club).
Danny Rose remarked that at half-time during Ajax away, Kane spoke to the players himself questioning if this is how they wanted to be remembered?
"When he goes, he goes", Rose remarked about Kane. Most top players are driven by an almost psychopathic drive to win but with Kane it seems as though part of this drive is dragging anyone at Tottenham along with him to the top. Harry Kane…he just feels different to the rest.
After years of having some great players but not enough or a good crop of talent but with the wrong manager, Kane and Pochettino felt like for once Tottenham had the right player with the right manager at the right club at the right time.
This is why he felt so special to us. He wasn't a beacon of light in a period of banality. He was an elite player ready and more than willing to take us to the next level, and not only this, he was a fan. A supporter. One of us in our colours.
Kane wants everything good at Spurs to come through him. When was the last time an elite level striker was seen tracking back into their own box to make tackles? It doesn't happen anymore, except at White Hart Lane, where this man giant plays.
In a perfect world Harry would stay at Spurs his whole career, break all the goal scoring records and win every big trophy under the sun, but this is Tottenham and things are never perfect.
Kane might leave for trophies elsewhere (like the rest have). His ankle might snap again and we might never see the player we once saw. But what we have right now is high levels of emotive belonging. It's about what he means to us and the world of football as a whole.
Kane is/was a player who grew up in an era of Sky Sports and billion pound deals to buy clubs but what he represented was a bygone era in football. When a lad who grew up in the shadow of a stadium could go on to lead that club as captain. Country too.
Kane grew up at the altar of Tottenham Hotspur, a player who knew the four corners of old White Hart Lane just like any diehard fan did. What Kane gave us is something not many football fans experience. The joy of seeing a Tottenham boy, a fan, grow up and live out all our dreams on the pitch. In a world of owners hiding out in tax-havens and interchangeable players and managers, Kane feels like he's ours and that is something we should cherish.
Because if there is one thing football teaches us constantly is, nothing ever lasts. Celebrate the today, face tomorrow when you can no longer escape it.