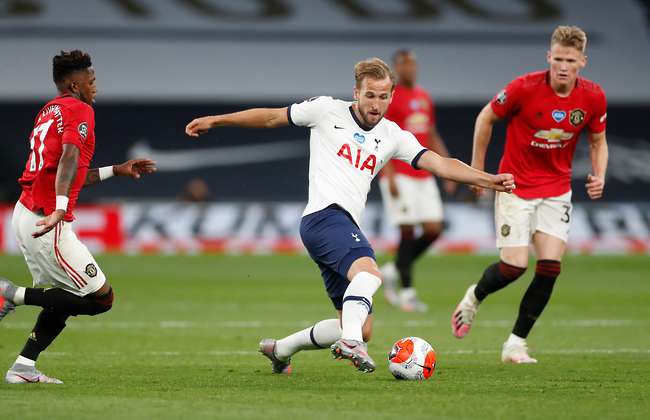 Mourinho will be hoping for a strong end to the season, before diving into the summer transfer market for the first time as head coach.
It is fair to say that Spurs' form was nothing short of terrible prior to the season being suspended. With Harry Kane on the sidelines due to injury, Jose Mourinho's side saw a real slip in form. No wins in their last six games, having only picked up a point against Burnley, Spurs were very much in need of a regroup in order to save the rest of their campaign.
Harry Kane's absence was a huge factor in their slump but he has got back to full fitness during the break. Kane's long term future is still in the balance, with many former top players such as ex-Spurs striker Teddy Sheringham, believes the England captain needs to move on if he is to win trophies.
However, for now, he remains a Spurs player and Mourinho will do everything in his power to make sure that remains the case. Despite his absence, Kane remains Tottenham's top goalscorer this season, bagging 11 goals in 20 appearances. Their next top goalscorer is Son Heung-min, who currently sits on nine goals in 21 appearances this campaign.
A positive for Mourinho is that both players are fit and ready to go for the remainder of the season. Spurs have an opportunity to qualify for the Europa League next season, with Champions League more than likely out of reach, mainly due to a poor start to the season. They are seen as outside contenders for the top four with odds of 20/1 in the Premier League betting with Wolves been as more likely which shows how far off the pace they are.
Mourinho will be hoping for a strong end to the season, before diving into the summer transfer market for the first time as head coach. This will give the Portuguese manager a real opportunity to bring in any additions he feels will help fire Spurs back into the Champions League places.
If Kane is to bid farewell, Mourinho will need the reassurance he can utilise those funds in order to bring in a top class striker – but by all means, this will be no simple task. In today's market, clubs will know Spurs will have the money to spend big, which could see Mourinho pay over the odds for a player.
However, with Harry Kane out of the picture, a striker coming in will have a golden opportunity to fill the void left by the England captain and make the position his own. This could be a rare chance for a striker to be gifted a starting position within a club fighting for Champions League football.
It remains unclear what kind of budget Mourinho will receive, especially due to the recent stadium restructure. However, many fans believe Mourinho would not have taken the job if he was told funds would not be available to him, and so it remains to be seen how active Spurs will be in the summer transfer window.