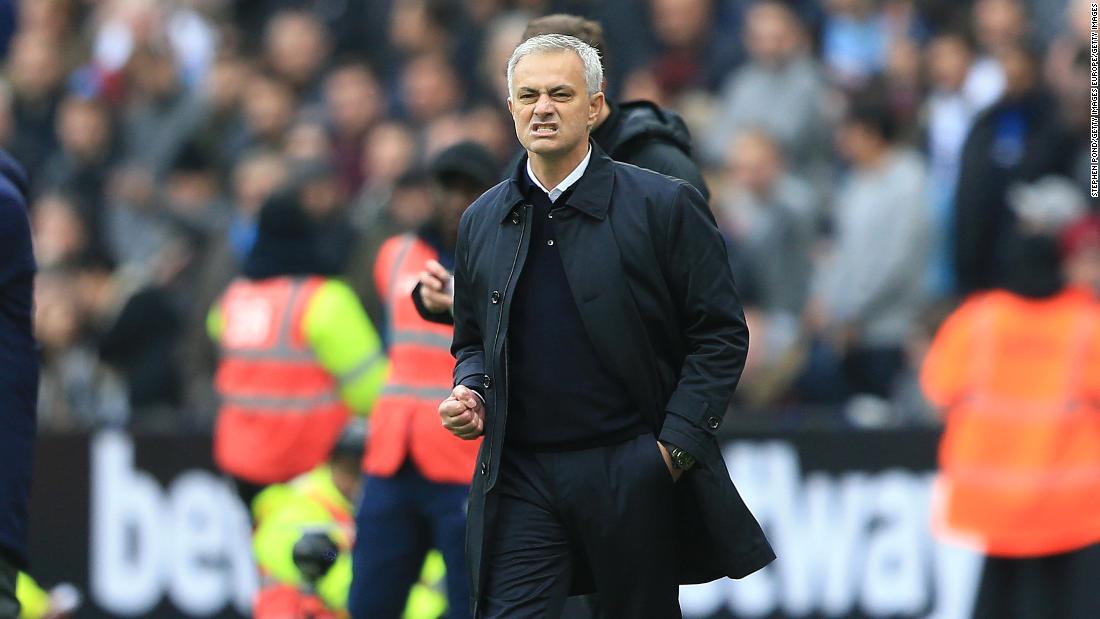 Back to the future from the not so distant past
It's time capsule time. Buckle up for a trip back to July, eighty-eight miles per hour, asking if Jose Mourinho is as clapped out as a De Loren…
'Levy bought into the past, the manager that's won it all. The present suggests he's now a ghost casting no shadow. The man in the mirror isn't the man staring into it. It's a vampire that's sucked the blood out of all its lovers and is now sucking the blood out of his own veins. He'll do anything to get a taste.
For all his experience with handling top tier talent at every club he's been successful at, there is no cheat mode to spend hundreds of millions at Spurs. You almost need someone that can get the best out of the players that are there, energise them and excite the fans in doing so. Instead, JM is using tired muscle memory and his flexing is disjointed. How quickly can Mourinho delivery?
Probably not as quick as a Lord Lucky fast payout can.
We can't be trying to win something with this team for the sake of winning something and that's it. No wait, this will get me abuse from the anti-blogging mob on Twitter. Let me try again.
What I mean is, we have to avoid being in the same exact position again. Isn't that the problem? The inability to compete, win something, and then keep competing and winning? But still, those that constantly disparage will have you believe that one cup win in isolation will keep the rival fans at bay for a year or two. They are in bed with the bride of hypocrisy, they want a cup even if means we repeat the same mistakes of the past again. There is no plan here much like the rhetoric they aim at Levy and co.
Unless…unless Jose proves us all wrong. Binds a winning mentality with a cup win to birth a new era of renewed hope and competitiveness.
/tumbleweed
As for ENIC?
I have no idea when they might consider their investment project is done. I believe Levy believes he's doing his utmost to make us successful on the pitch. There is no doubt he's a shrewd SOB, but his brand of business acumen doesn't translate to the football side with complete impunity.
I can't see them selling anytime soon. Spurs were never really in a position to be bought by a billionaire (forget the Roman story) like a Chelsea or City. Although seeing our fans rationalise financial doping would have been fun (ugly). If ENIC sell up, ready yourself for the outcome to the projected freedom. It might be a lot worse. It will probably be a US consortium/conglomerate. Not a 'fan' or someone that will prioritise the sheer want and desire to win everything in sight.
It's quite funny that not so long ago, Liverpool fans wanted their owners gone because of lack of affinity to their culture. They got lucky? Well, yes. If you want to call appointing the right man luck. But he's only the right man because the responsibility of taking the job on matched the fans and teams ambition to push on. Luck does come onto play, but you shorten the odds to success by making sure you maximise the potential for your squad to mature and improve.
Poch wasn't as experienced as Klopp. Perhaps the fledgling aspect of our Argentine was the factor that held him back in the end. He might need another five to ten years to get there. To understand how to be less stubborn or more centric to certain aspects of his coaching and squad management.
This is the state of the game now: We could go another 20 years with 2 cups and this club could still remain one of the richest in the world. It's no longer our game, it's theirs. The real trophy is £ and $. I'm waiting to be proved wrong. I guess we need a board that will break the bank every time, swiftly. Are we in a position to do so? Have we ever been? Are we still over-achieving? Or with our stature, under-achieving? The debate rolls on.
As for the present day. I find myself back in it. Back fighting for Tottenham, for the players, for redemption. If we need a rebuild, then do it, unequivocally do it. That peak team of 15-17 is gone. If there's to be a phoenix from the flames that is white and blue rather than Mersey red, there must be full commitment to a sharpened approach. Fight with a blade not a spoon.
Stop trying to catch up, start grafting to get ahead.
Whether Jose is the right man, whether he can reinvent himself into being the right man…that's something we'll find out soon enough. For now, right now, forget Champions League and cups and ENICOUT moans and groans. What we need to, when we're allowed back in the stadium, is to get behind this team once more. Go back to the basics to why we love football in the first place. Feel good about ourselves and our mates and other like minded people around us. Have a drink, a snort or whatever it is you do. Probably craft beer and dodgy burger. Once we're present, in the moment, then it's their turn. They need to meet us half way.
The players need to be accountable, they need to play for the shirt. Otherwise, they're done. The manager has to decide what he is; a parody of his former self or someone willing to embrace what it means to be Spurs in terms of that much maligned identity. If he can work that out, and instil a sprinkle of the less sexy pragmatism to harden our resolve, then okay. It's a middle ground that might be workable.
There's no evidence of any of this right now. Which is why I lost my sh*t, very uncharacteristically, after the Sheffield United result. It might be that we have to accept that this league re-start isn't a good platform to showcase the future, to tease it or even preview it. I don't know how easy it is to experiment or gamble and take a risk. Play Ndombele from the start. Be more expansive. Let the players express a little to prove they have the right mental strength. Then work towards something, anything that I could point to and say 'yeah, that's a Mourinho team, not a traditional one, but a Spurs one'. Because any of this is better than holding up my face with the palm of my hands and whispering 'this is dull and crap and the gaffer hasn't got a clue'.
Immediate to long term? Buy some f**king players, create a culture of competitiveness, hate to lose, love to win, play some football we can attach ourselves too.'
I think that last paragraph pretty much sums it up. Jose truly has returned back to the future stating "Respect football, it can betray you".
For now, in the present, Jose has my respect.