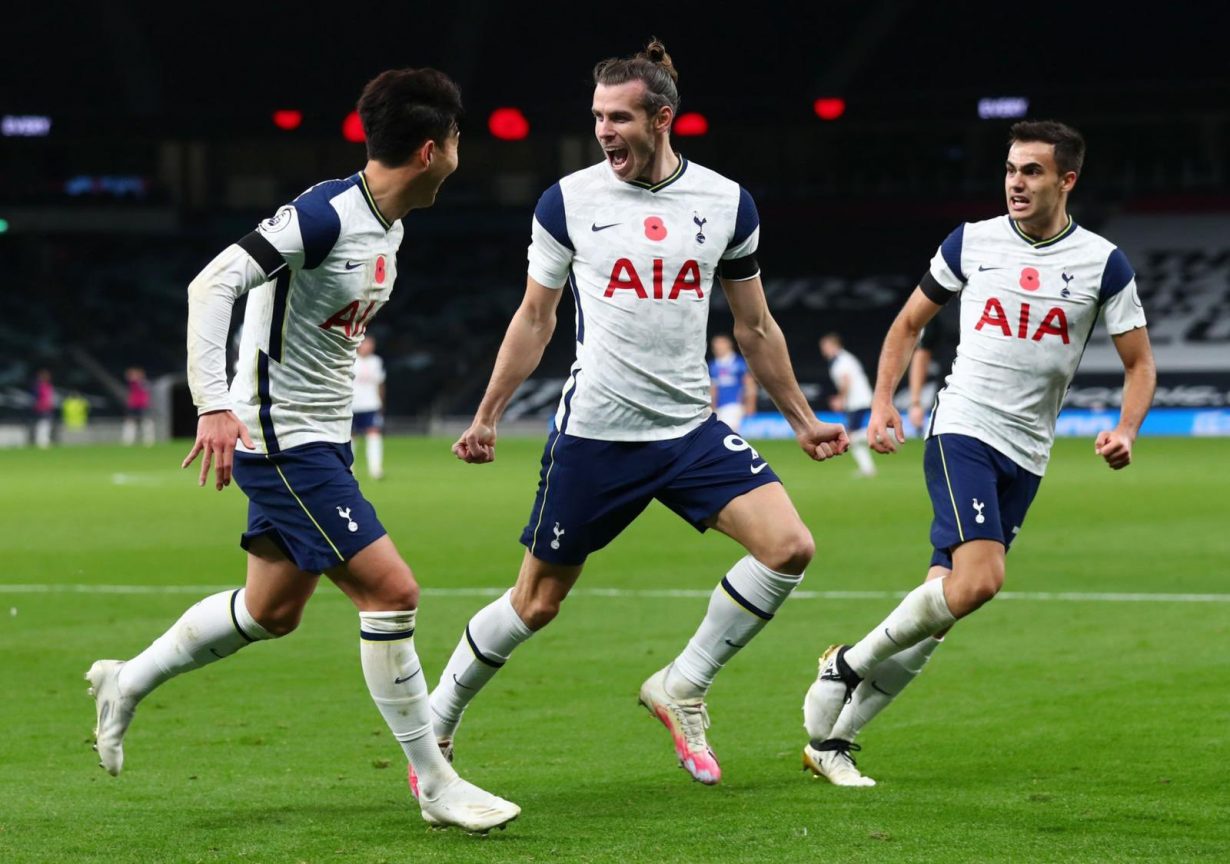 The game was not a spectacle I wish to experience again any time soon and yet I feel like we might have to. As long as the end result remains the same, I will accept and once again move onto the next.
I joked before the Spurs v Brighton game that all I wanted was for us not to lose and to definitely win. A small ask, considering this was to be our fourth home (league) match of the season and thus far we've suffered one loss that was deserved and two draws that remain confusing to this day. Spurs, thankfully delivered, but let us never speak of this performance again.
I have to speak about it. Otherwise the blog ends here.
The game was not a spectacle I wish to experience again any time soon and yet I feel like we might have to. As long as the end result remains the same, I will accept and once again move onto the next. We all know what we're capable of in the final third, when on full pelt. Very few clubs can live with the likes of Kane and Son when both players are firing on all cylinders. But occasionally, they won't be ruthless killing machines. Now and again, the level of our performance will lack a refined arrogance to its tempo. We'll play within ourselves and dare I say a bit average.
The opening exchanges were impressive. I actually sat back in comfort counting the fingers on my hands to try and calculate how many goals we'll score. Then we did, a penalty that has seen Harry Kane's army of haters call for him to stop earning penalties by backing into players, because SOMEONE MIGHT DIE!!!111
I guess it wasn't important that Lallana was leading with knees, completely getting his jump messed up. Is Kane meant to run head first into the player? Or just run away from the movement of the ball? Get new material haters, this is getting tiresome now.
Kane scores from the spot and there ends the fable of Tottenham bossing the game. Spurs opting for passive mode instead.
Not sure what happened. Whether it was Brighton bringing the game to Spurs or us sitting back to soak it up. It's hard to know at times if there are kinks to our mentality or the fashion in which we attempt to apply Jose Mourinho's tactics. If it's the latter, perhaps we remain a little bit raw with defending deep as a team having spent so long as a side that swarms and presses. That or we still lack quality in certain positions. Maybe not so much that, because you can always seek to upgrade on what you have.
I think maybe, it's a bit of everything and just one of those days. I knew Brighton would turn up to play and they did just that, with the freedom this pandemic bestows on the away side (not having to worry about the home fans). They play neat football but lacked that clinical end product. Their equaliser was assisted by the competence of the official, stood in front of Pierre-Emile Højbjerg being blatantly fouled – ignoring it – allowing play to continue, and watching Brighton score. It was good football but ultimately, it should never have happened.
The ref then proceeds to watch the VAR screens to perhaps correct his mistake but opts instead to validate himself by suggesting to Kane 'I think the player got a touch on the ball', before taking out Pierre. Laughable stuff. In fact, even if the letter of the law supports this ilk of decision making (because he might have got a touch softer than a feather tickling a flea) it allows for ample ambiguity. The type where you can make game defining decisions and not be held accountable. It's a mess.
But they deserved the goal.
Cue Gareth Bale and his familiar goal scoring endeavour to save our blushes. I had to double-take to see if it was Jose or Andre in the technical area. The goal, by way of Madrid, a peach of a cross by Reg to the head of Gareth for the 2-1. It was nice to see, it will feel more real to have Bale at full fitness. But getting off the mark was a lovely quality moment to a game that lacked so much, from a THFC perspective.
Kane hit the woodwork from close range, Lamela hit the woodwork. We still created the better chances but overall, too many players ghosted around the turf. Son was at his best when subbed. Ndombele wasn't at the races. Pierre, once again, the bright star and providing us with undeniable evidence that he's the real deal as the lynchpin of the midfield.
We won though. Three points. Second in the league. Back where we belong, putting the pressure on. We have tough games ahead, we have Europa games that tend to puncture momentum because of the rotation. In fact, as a fair few have pointed out, we have games constantly rushing us, it's like peak British Bulldog. Blood and guts all over the playground. We haven't stopped since we've started and when you consider how many we've played – we ain't doing too badly. The fact we know where we can improve is a good sign we're doing something right.
On days like this, it isn't attractive. You could, if you felt a bit miserable, suggest we've only had a handful of games where we really turned it on. But you could also believe that we haven't got started yet. Or maybe this is Mourinho. Good football, sometimes not so good, often downright ugly. But always left standing, with plenty of bullets in the gun.