Photo by n17.kings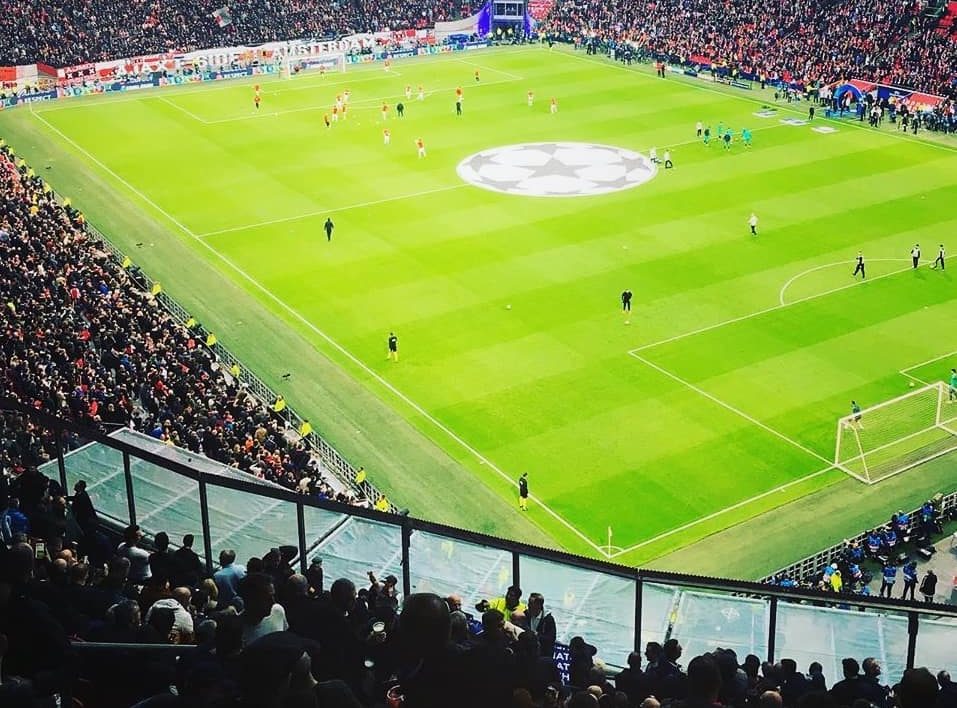 Lucas Moura's final goal was one of the most important in our clubs history. Steve P revisits the moment.
I admit it, sometimes I find myself going down a 'youtube hole', which is infinitely less perverse than it sounds. Reaction videos seem very much a growing trend of the moment and there are millions of different reactions to songs, actually, mostly Bohemian Rhapsody, you see someone listening to a part ballad/operetta/rock anthem and you see their face go from nodding, to inexplicable and then to head banging followed by a broad grin.
There is something contrived about the reaction video, you don't know if the response is genuine or just for clicks, but at the centre of it you think to yourself, how great would it be to go back to an iconic event and experience it for the first time?
For me I go back to 'A Day In The Life', when I heard it first and really listened to it the song was about 30 years old, it still sounded fresh and it blew my mind, the lyrics were all over the place, but the production, the cataclysmic cacophony and that last, apocalyptic piano chord that resonates for an eternity. I envy those who have never listened to it because you only get one chance to listen to something for the first time, which brings me neatly to a night in Amsterdam where something happened.
Football is an emotional sport, being a Spurs fan is a choice not made for convenience or any monstrous expectations of glory, it plays with your heart strings. Until the noughties, Spurs didn't qualify for Europe, until 2009, Spurs didn't qualify for the Champions League, until last Wednesday in the Johan Cruyff Arena, Spurs didn't make it to the final of Europe's biggest prize, when the unexpected happens it's that feeling of wonderment that's hard to process.
You see, good things don't happen to Spurs, they don't get to win things and they fail at the last. They start slowly, Ajax start fast, a corner which meets an unmarked header and the script is set for another 'plucky loser' narrative, also a rant from me about how we never seem to be able to deliver a corner that beats the first man, followed by expletives. Then a fast attack leaving Trippier exposed, led to a great pass to Ziyech who winds an unstoppable shot past Lloris, we look beaten, a 'game over' exchange follows between friends and family on WhatsApp.
Football is an emotional sport, being a Spurs fan is a choice not made for convenience or any monstrous expectations of glory, it plays with your heart strings.
I decide to do some work and put the volume down on the TV, by putting my focus elsewhere it's my equivalent of putting Spurs in the corner to think about what they've done.
Half time comes, we make changes, 'Three Little Birds' by Bob Marley gets played out, how prophetic/ironic the line 'Don't worry about a thing, because every little thing is gonna be alright' could be. A thought passed across my mind, Bob Marley is Tottenham fan, are Ajax actively trying to jinx themselves?
Llorente comes on, we change our attitude, our energy and go for it, Ajax still look dangerous, they expose us and great saves by Lloris and a friendly post keeps us from conceding. Moura runs on to what looks like a bad touch by Dele and finishes with speed and accuracy.
Llorente takes a good shot Onana does well to save but doesn't hold, Moura again with speed and ridiculous dexterity of footwork finds the net, it's 59 minutes in and we just need one goal, the work computer is firmly shut, Spurs are well and truly out of the naughty corner and I can't take my eyes off the screen.
We continue to attack and make chances, we go beyond 90 minutes, there's a corner and Lloris runs up, a header hits the bar, time is running short and we slowly resign ourselves to a conciliatory, 'we gave it a go' but the team didn't, Sissoko strikes up a high ball, Llorente wins the header, Dele passes the ball through the eye of a needle and Moura finishes clinically, the world erupts.
I am stunned, I can barely contain my joy and disbelief, the football gods are not, as a rule, kind on us and we had already come to terms with brave defeat, not this time though.
I don't think I have felt so emotional about a game of football for a long time, beating City was amazing and iconic but this was something else. The difference between having a goal disallowed to win and scoring one, a good one at that. The difference between being in the Champions League final and not, never has a contrast been so meaningful, dramatic and stark in the lifetime of all Spurs fans.
That emotion spreads, Pochettino is in tears, I'm in tears, we're all in tears, this has not been an easy win, it's been a battle for him and every part of the squad, somewhere, somehow they help each other to find the resolve to win this game, there is no 'Spursy' anymore. His disbelief and ecstasy are what we all feel, a pride that is hard to articulate with words alone.
I don't think I have felt so emotional about a game of football for a long time
Then we have our players, the star of the semi-finals is Lucas Moura, not Messi, Neymar, Ronaldo, Pogba or any stock Galacticos Superstar, no, the man who spent 6 months not getting a game for PSG, that Lucas Moura. The whole thing only sinks in for him when he watches the Brazilian commentary back and wells up with tears. These are not moments that fans, players or coaches are remotely prepared for and it's wonderful.
I go back to that last Moura goal, you will never get to experience that for the first time again but that is going to live in the memory for a very long time. It's one of the most important goals in the club's history. Football eh?
I love this club.