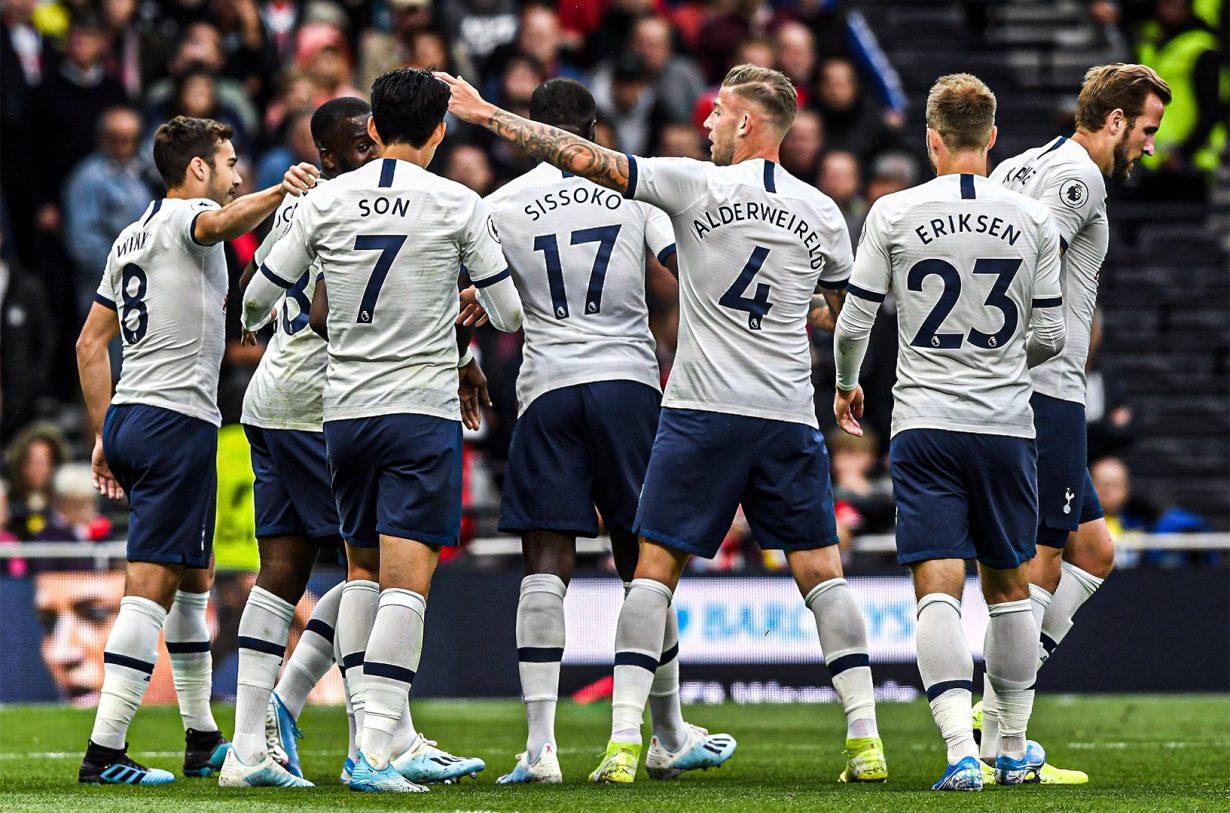 Five Statements. Have your say on the main talking points from our weekend game.
If you're a Fighting Cock Patreon you'll have heard the recent pod with Flav and T covering off five broad-stroke statements about the weekends game. In terms of audio content, it's a new way to review the weekend's football (rather than work through every key moment blow by blow). One game, two opinions.
This is the written variant. One game, err…one opinion. Mine. For this week. Going forward, we'll look to rotate who scribbles this down post-match. What we want is your engagement and opinions on whether you agree or disagree.
If you want to hear the Five Statements podcast, become a Patreon, click here.
We have the drive and motivation at the club to last 60 mins with 10 men and still win the game
Fist pump. This is factual. We didn't capitulate. We held it together, lived a bit dangerously, but there's a trait here that is still recognisable from peak Tottenham. Composure in the moment. We're one up, we lose a player, we concede. So how do we react? We go 2-1 up, contain Southampton and see the game through. Only a team, in the true sense of the word, can achieve this.
Christian Eriksen is happy at Tottenham
Well, obviously he's not. Look, we all know he wanted to move on. He spoke about it openly. He also stated he'd happily stay if nothing materialises. But do you really believe that? If a player wants to experience a new league and elevate his status and bank account, not claiming that reward has got to hurt.
Form wise, he's been erratic. But then so have Tottenham. He covered plenty of ground in the game against Southampton, so claiming he was disinterested is unfair. Remember at the start of the season? Jan in the stands. Eriksen on the subs bench. Poch talking about the European transfer window causing headaches. Makes you think. About that trashy Facebook rumour. Or maybe the disgruntled players just wanted that continental bank account bump. Yeah, of course they do.
Serge Aurier is a liability
Is Hugo Lloris a liability? Was Kyle Walker one? Kieran Trippier? How about Erik Lamela, biting at ankles and applying the press but not scoring enough goals? But does Serge have a higher percentage of instigating facepalms? Yes, yes he does. Kyle Walker-Peters is a young talent that needs to play consistently and will make mistakes because of inexperience.
Serge shouldn't be making errors as consistently and persistently as he's doing. Especially if he wants to retain the right-back position and more so if we want to see if he can perform mistake-free for a decent run of games. Of course, a run of games might remind us all that he's not the most productive crossing from the flank. We had one of them but we sold him because his positioning wasn't great.
Yeah, so he's a liability. We do love a liability. Right-backs are basically all liabilities. Ours at the very least. Apart from KWP, right?
Ndombele is the real deal
It's way too early to go this soon on a statement as grand as this. But it's obvious he has the minerals and athleticism and even the subtle creativity to be a lynch pin in the centre of our midfield. His performances for Lyon were solid and showcased his talent. I'm obviously going by the Champions League games and er…You Tube clips. That's his past form. At Spurs he has to bed in and find his groove and this will take time. But he's shown us enough that it's simply a game of patience for him to reach real deal status.
Part of me doesn't want to jinx it (not that superstition has any influence on the universe and everything in it). Sandro. Palacios. Wanyama. All epic in a single season but not beyond. If I was have a bet though, I'd wager a few quid on him bossing that midfield for years to come.
Winks is our most important player
At the moment, he's one of our most important. Mainly because he seems unfazed with the downhearted mood at the club. He plays every game like he's you or me getting the opportunity to don the Spurs shirt (with around a 100% ability boost in comparison). He gets it and has the skills and temperament to back it up. The team might still be fluxing its way to an improved level but we need key players in our side performing consistently as it breeds a positive and results.