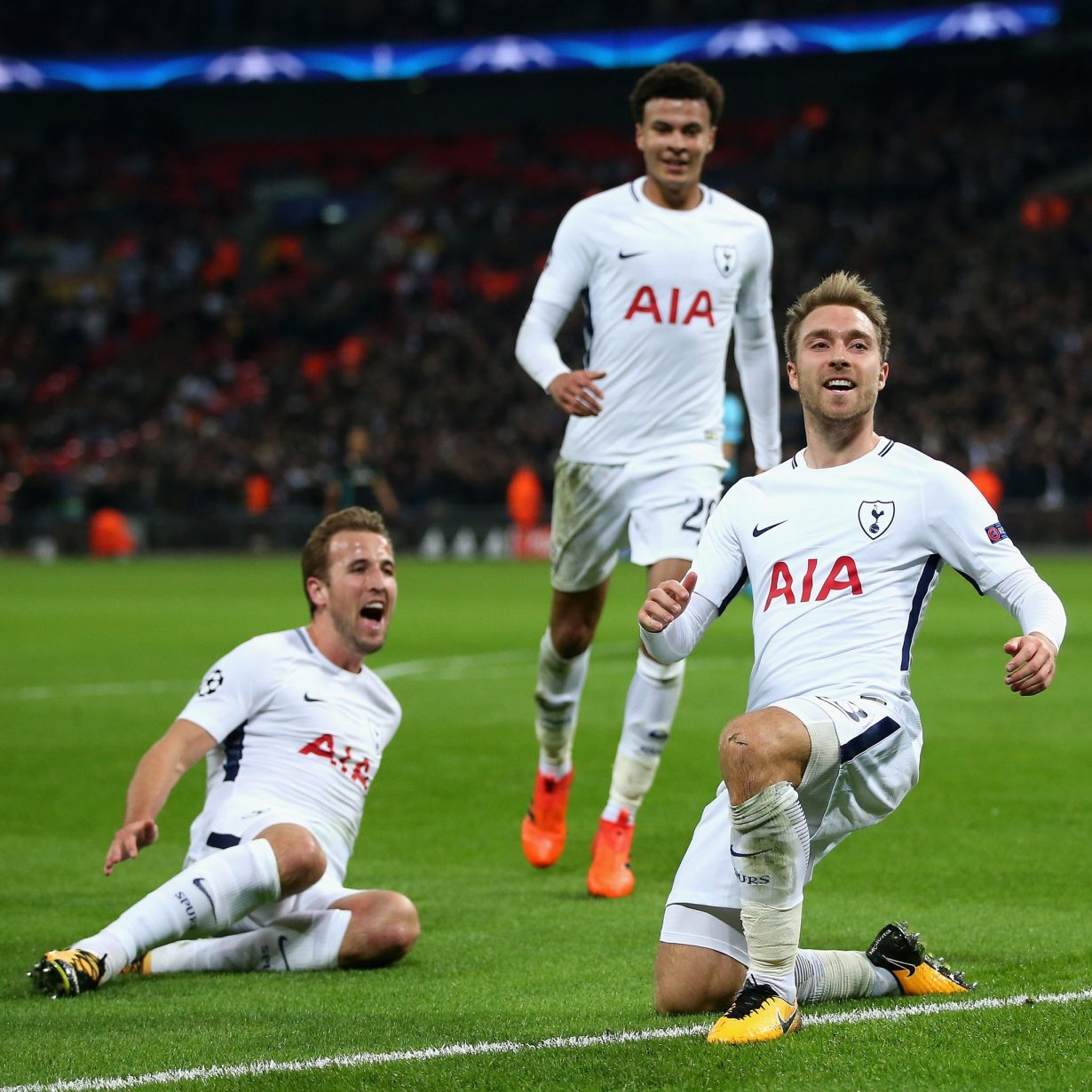 The evening inevitably ended in the true spurs way, sitting on a street corner attempting to call an Uber when we should have been drowning in sangria, but the journey, I would not change it for anything.
I should have realised, after falling over rows upon rows of seats in the Sir Trevor Brooking Stand, this was going to be the start of something special.
Time stood still, like it would for so many moments over the next five seasons, as Eric Dier rounded a floundering Adrian before rolling the ball into an empty net and sending the travelling away support into a demented jig.
I tried to keep the smile off my face due to fears of reprisals in the queue for a train at Upton Park station but there was no chance.
Bumps in the road followed at the start of our journey with Mauricio at the helm but as Harry Kane knocked in Tottenham's fourth goal of the evening against Chelsea on New Year's Day, we all knew something was happening.
Big moments under Pochettino just seemed to get caught in our North London bubble.
A month later, when Nabil Bentaleb sent a high hanging ball into the Woolwich penalty area and Harry sent it right back where it came from, the whole stadium drew its breath.
There's no feeling quite like it.
But we all knew it was nestling in the far corner, that was the belief that was now reverberating around the club.
After spending a childhood of following a team with a revolving door policy for managers, it proved wise not to get too attached to new appointments.
I'd been stung before.
But the euphoric moments just kept coming and it soon dawned on me that maybe this would not be a short-term fling after all?
The quickfire double against Woolwich the following season, where somehow my mate avoided a concussion from my flailing elbows as Toby Alderweireld lashed home the equaliser.
The feeling that, hang on, we could become Premier League champions when Erik Lamela swept home a third against Manchester United.
It just didn't seem possible.
The return to the Champions League looked like it could be a false dawn, with the gaping hole in the North-East side of White Hart Lane forcing us to Wembley for those special European nights.
The club was changing, irreversibly so, but with Pochettino in charge, none of it seemed to matter.
The finale at White Hart Lane encapsulated it all.
Once the full-time whistle blew, and enough people had made their way onto the pitch to make a stadium ban seem unlikely, I clambered over the advertising hoardings alongside my mum to stand on the hallowed turf.
That moment, shared by thousands of supporters alongside our adored manager, was not about results.
It was about a club that was united, a community looking to the future with immeasurable content.
Even the fortnightly pilgrimage to Wembley, a predicted disaster by the world's media, was made tolerable by our Argentinian boss.
I've lost count of the number of times I'd found myself hurtling down the Wembley steps, unfortunately knocking over one small child in the process, as the team continued to defy the odds by seeing off the world's elite.
I'll never forget the laughable end-of-season clash with Leicester City, partly due to Erik Lamela somehow scoring three goals.
But more so for the reception Pochettino received as he circled the Wembley pitch, somehow making it seem like he was staring into the eyes of every single fan and thanking them for their support.
It felt like a final goodbye and maybe, much like the unravelling of a relationship, from then on I was looking for signs of life.
Unpicking every line from press conferences, reading his body language, wondering whether he still felt the same way towards the club?
Cracks started appearing but he still left us with that Champions League run.
A semi-final which left me, a self-professed grown adult, sobbing on the living room floor before hauling myself off the ground to work out how to get to Madrid for less than £1000 without having to go via Timbuktu.
As I stood alongside my mum in the top tier of the Wanda Metropolitana and surveyed the sea of white shirts who had travelled over land and sea to be here, a lump caught my throat as I thought this had all been made possible by our remarkable manager.
The evening inevitably ended in the true spurs way, sitting on a street corner attempting to call an Uber when we should have been drowning in sangria, but the journey, I would not change it for anything.
And now the harsh reality of football, it was not supposed to end this way.
A cutthroat dismissal during a tepid international break with brand Jose rolled out before the ink was even dry on Mauricio's departure agreement.
Success may be around the corner and the Mourinho charm-offensive is already in full swing.
But the only remaining feeling is that a future spearheaded by Pochettino has been snatched away in exchange for a short-term gamble which will end in predictable sourness.
There's no doubt Mauricio, I can't smile without you.