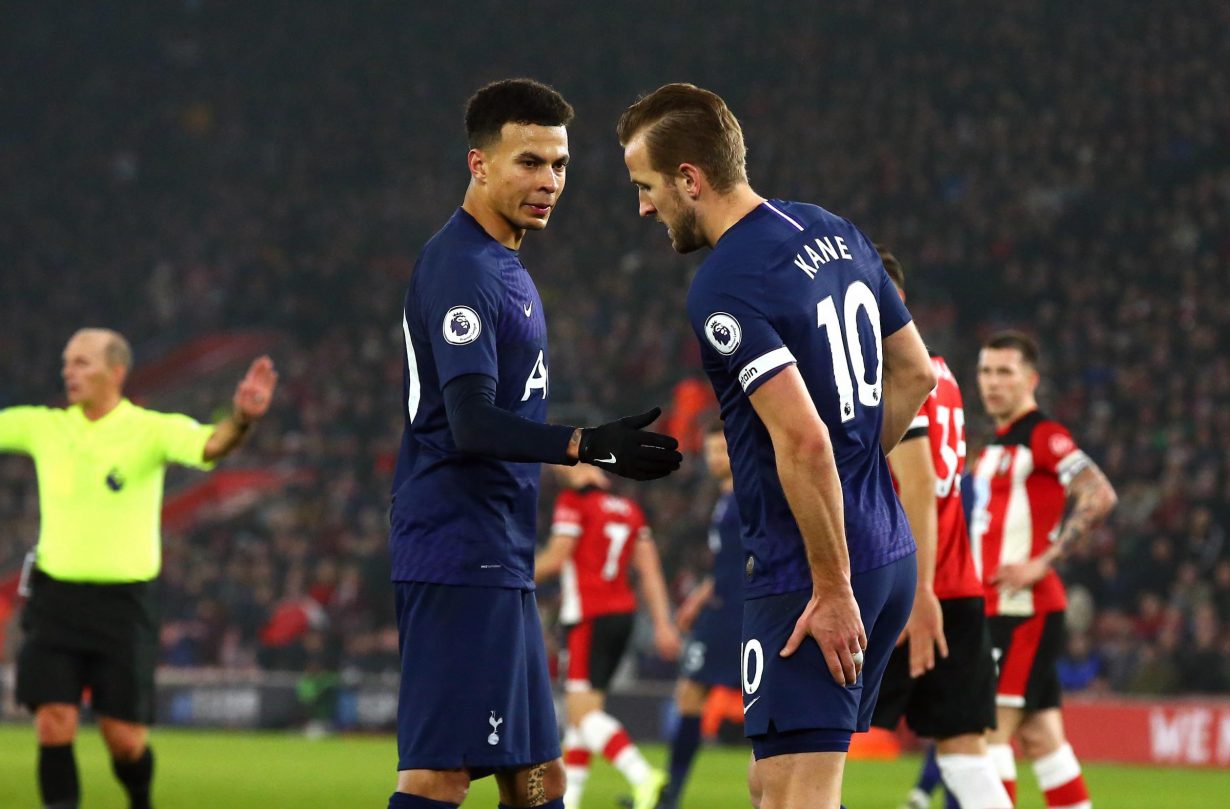 Recent history has shown the main difference between good teams and great teams is that the great don't seek inferior replacements for their A-listers but buy more A-listers...
Cast your mind back to June 2007. Rihanna's "Umbrella" was number one in the charts, Gordon Brown replaced Tony Blair as Prime Minister and Tottenham Hotspur broke their club record transfer fee, paying Charlton Athletic £16.5m for Darren Bent.
The latter was unexpected as it was peculiar, not due to figure paid or player purchased. The 23-year-old Bent was a coveted prospect at the time — but now Spurs had four strikers vying for two spots in manager Martin Jol's side. ("Will Sir be using the Keane and Berbatov this afternoon, or would he prefer the Defoe and Bent?" — Chris Hughton.)
What a contrast, then, as Spurs slumped to defeat against Leipzig this week with a very different striker quandary reared its head. For all the post-match noise of whether Troy Parrott should have featured or not after a strikerless Spurs came up short, the real issue was crisply laid bare by former goalkeeper Rob Green on BBC 5Live.  
"[Spurs] get into a season and then things go wrong — and yes it's difficult [when] you lose Son — but effectively you've started the season with one number nine," he said. "You're getting into the last 16 of the Champions League and you haven't got a centre-forward. It's criminal."
Criminal, or even Mourinho's own assessment that it resembled "going to a gun fight without bullets", is not exactly hyperbole. Yet this crime is even more lamentable when you consider it's one that has been committed repeatedly since the end of 2014-15 campaign.
That was back when The Age of Harry Kane had just begun. And for all the highs he has hit in that time — yes, that includes the moment when he gobbed on himself at Old Trafford — the striker has afforded his club one paradoxical problem: how do buy a replacement for a player who is himself irreplaceable?
To say the club haven't had a swing at it is a stretch. Four strikers have tried, and four have failed. The shortcomings of Adebayor, Soldado, Janssen and Llorente — the most recent redeemed by his cameos in last season's Champions League — would suggest the role is a poisoned chalice. And maybe it is.
After all, there's a reason why elite clubs from Barcelona (Messi) to Bayern (Lewandowski) don't enter the market for back-ups for their leading men. It's because these world-class superstars (like Kane) and their attributes are so unique that to purchase a contingency only results in a knock-off version doomed not to live up to the original. On reflection, were Janssen and Llorente actually that bad or Kane too good to live up to?
With that in mind, perhaps it's no blow that a January move for Olivier Giroud didn't come to fruition. Sure, Premier League-proven Giroud would have been a capable deputy for Kane and provided an immediate short-term fix — but that's all he would have amounted to: a short-term solution to a long-term problem. When Kane returned, Giroud would almost certainly have found himself on the bench; back in the freezer until the main course was again off menu at a date TBC.
Instead Spurs have to sign a striker who can not only share Kane's burden, but is in no way inferior to the main man — the term "back-up" has to be buried. For context, you only have to consider the signing of Steven Bergwijn. The Dutch winger was not bought with an expectation to play second-fiddle to Son, Moura, Lamela or Alli, but to play with, fight for a place against, and even displace them should they falter. 
Recent history has shown the main difference between good teams and great teams is that the great don't seek inferior replacements for their A-listers but buy more A-listers that both complement Plan A and offer a Plan B. In other words: no team can have too much quality in one position. (Big Martin Jol was onto something.)
Only with healthy competition for Kane can Spurs escape their Kane "problem", an issue that's playing out a bit like self-flagellation. Summer is when it'll happen; this January window, like most, played out like a chaotic car boot sale. But until then, does anyone know Darren Bent's availability?