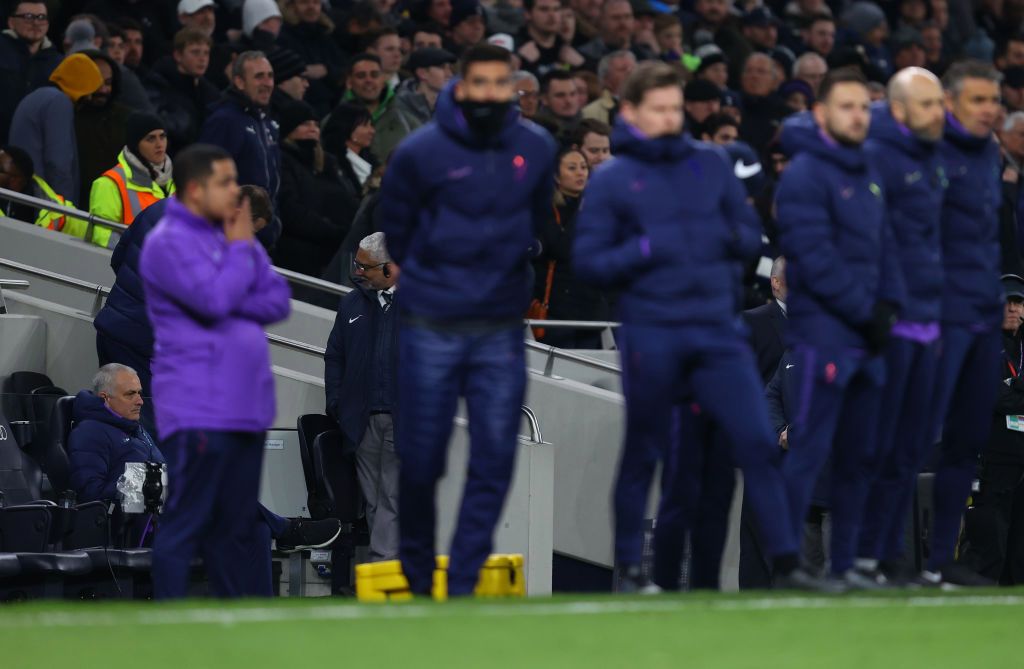 I cannot continue to take a smug satisfaction from seeing Mourinho fail. There is no solace in my fears being borne out. The king is dead, long live the king.
A confession: on the evening of Wednesday 24th September 2014 at around 9pm, I placed a small bet on Mauricio Pochettino to be the first Premier League manager to leave his post that season.
Jorge Grant had just put Nottingham Forest 1-0 up at White Hart Lane in the third round of the Capital One Cup. Spurs had not won any of their previous four games and it felt as if familiar August 'new dawn' optimism was quickly giving way to even more familiar late-September gloom.
It proved to be a bet I was delighted to lose. In fact, it may not be too much of an exaggeration to say that Grant's goal was the catalyst for all that came after it. 
Pochettino's response to going behind was to send on two academy graduates, Ryan Mason and Harry Kane. Mason, making his first Spurs appearance in nearly two years, equalised seven minutes after being introduced with his first goal for the club. Then, after Roberto Soldado put Spurs ahead, it was Kane who made the game safe in the 90th minute.
Spurs went on to reach the final of the competition that season, in what I like to think of as Poch's underground first album; the one that only the hardcore fans remember but which serves to inform all subsequent work.
Anyway, the point is, I wasn't exactly hopeful about Poch's chances of succeeding at first. To say he won me round is an understatement. In three of the four major competitions, he took us as far as it is possible to go without triumphing. Last season's Champions League run alone would have been enough to cement any manager in my affections. 
It is testament to just how deep the hurt runs that when I got home last night and watched the excellent official film of the final (having listened to an accompanying podcast on my drive home), it suddenly dawned on me that I had not previously watched back a single second of the game since I trudged away from the Wanda Metropolitano nine months and three days earlier. 
God only knows what the players and coaching staff went through in the aftermath; the way we started the season should not perhaps have been quite as much of a shock.
We do not need to rehash the events of Tuesday 19th November 2019. For Spurs fans, it is the Kennedy assassination. We will never forget where we were or how we felt when we heard the news.
For that fateful announcement to be so quickly followed by the one proclaiming his successor was hard to take. For that successor to be Jose Mourinho was more than some, myself included, could stomach.
And herein lies the rub. Never in my life have I responded to the appointment of a new Spurs manager with such bitterness, with such negativity, with such out and out vitriol. I was perhaps slightly too young to fully appreciate the George Graham appointment at the time, and it's fair to say Graham's predecessor Christian Gross did not engender quite as much love and affection in me as Poch.
Since that November evening, the way in which I experience Spurs games has fundamentally changed. I had spent the last days of Poch feeling duty bound to defend my man to the hilt, to not allow a single critique, as if my efforts would in some way protect his position and allow him the time to turn things round. 
Suddenly, that all went away. Not only had the battle been lost, but the new general was someone against whom I had been rooting for the last 15 years.
Walking up the steps of the London Stadium for Mourinho's first game, I could scarcely believe my ears as his name rang out behind me. How had these people moved on so quickly? How were they not still in mourning?
But we know from actual, serious, real life stuff, that not everyone deals with grief in the same way. And perhaps not everyone viewed the week's events as grief-worthy. Isn't that the beauty of sport? Of all shared human experience, in fact? That we can all interpret the exact same source material in a thousand different ways.
Alas, it was only at the crescendo of last night's game that I finally grasped where I had been going wrong over the last three months. I had allowed my views of the manager to cloud my experiences. Of course I still wanted, desperately yearned, for Spurs to win each and every game. But nonetheless, there was undeniably a small part of me that saw a silver lining in the cloud of every bad result. 
Spurs had lost, but so had Mourinho.
Spurs had lost, but Poch was no longer to blame.
Spurs had lost, but I was being proved right.
It's probably obvious to all you right-minded folk, but that is not a sustainable way to follow a football club.
I cannot continue to take a smug satisfaction from seeing Mourinho fail. There is no solace in my fears being borne out. The king is dead, long live the king. Tottenham Hotspur Football Club must be bigger than one man, whether that man be Jose Mourinho, Mauricio Pochettino or even Harry Kane.
I ('we', if any of this rings true to you personally) must seek to rise above the petty point scoring, that enticing toxicity that comes with seeking to have the last word.
Have your view, speak your mind, but seek to acknowledge the merits of a contrasting viewpoint.
Maybe Mourinho will fail, maybe he will succeed, but each match can no longer be a referendum on this point and this point alone. 
The club has to be about more than that. We have to be about more than that. If not, it'll be to our collective detriment.