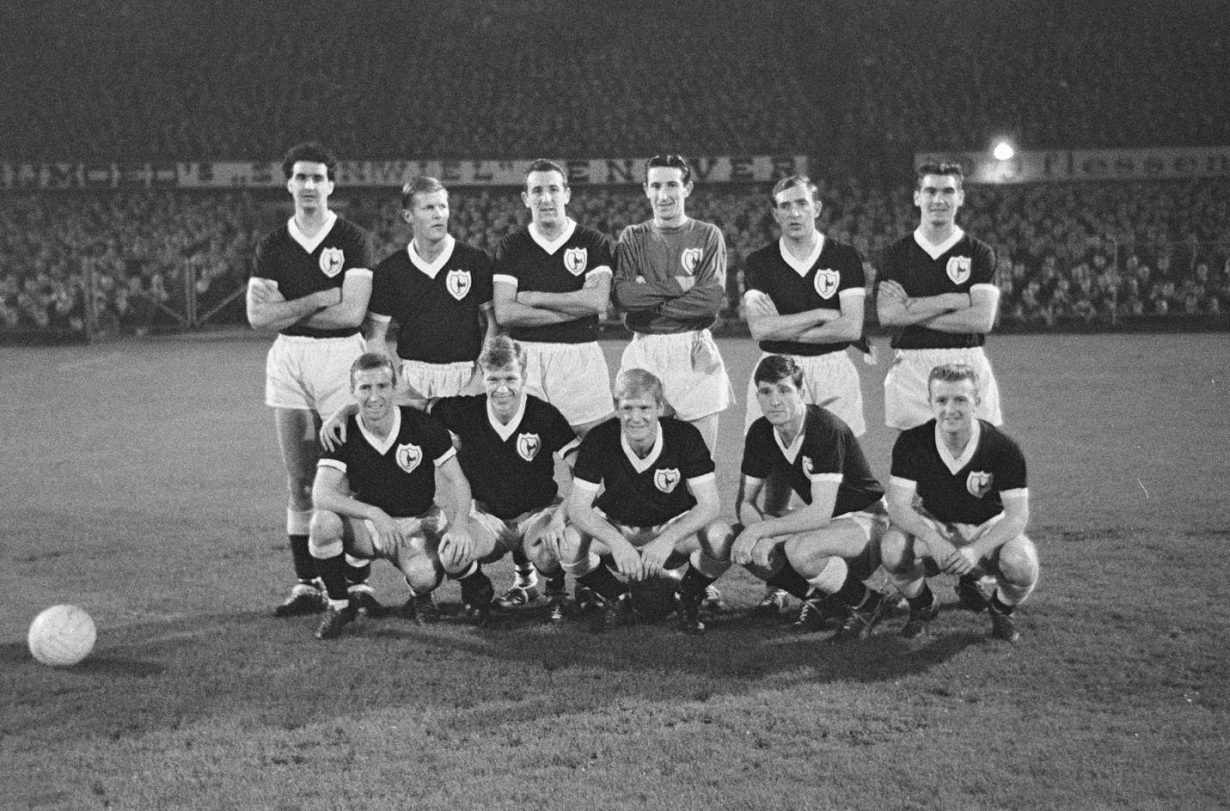 Do I owe my career in sports to Danny Blanchflower, Dave Mackay and Bill Nicholson? It is oddly factual that I've always maintained a fascination with the FA Cup final.
I was there but to be honest, can't remember a moment of it.
My mother, though, relayed the story on more than a few occasions.
It was May 20th, 1961. She was in labor with her second child – me – about to be born. On the television in her hospital room, Wide World of Sports filled the screen.
On that week's episode, the featured event was the 1961 FA Cup final between Spurs and Leicester City. Granted, it was on tape delay. The match was actually played two weeks earlier on May 6th. But that was how those of us who lived in Canada saw the FA Cup in North America, a reality up until the late 1970s. It was always delayed, and generally a couple of weeks following the date of the event.
In fact, the 1961 FA Cup final marked a piece of North America sports broadcasting history. As the telecast was shown in its entirety in the USA by the American Broadcasting Company (ABC), the contest became the first overseas event to appear on their Wide World of Sports weekly anthology series.
While I steadily was pushing my way into the world, Spurs were putting themselves into the history books.
Already, the First Division League title was theirs. Spurs finished 31-4-7, eight points clear of second-place Sheffield Wednesday. They netted a league-leading 115 goals, while conceding just 55 times. Only Wednesday (47) allowed fewer goals.
In Praise of Spurs
Undoubtedly, a few quid was wagered on Spurs, the 9-4 favourites at kickoff. "The Spurs are more than just a great football team," wrote M. Jean Eskimezi, editor of France-Soir. "They are a national status symbol.
"This team has subtlety as well as power. It is a common-sense marriage that produces absolutely brilliant results.
"Spurs are second only in the world to Real Madrid. They are better now than Barcelona, Italy's Juventus and Benfica of Portugal. And next year if Real Madrid and Tottenham meet in the European Cup, I wouldn't know which to pick."
At a time when English football was steadily being pushed aside on the world stage by Hungary, West Germany and Brazil, Spurs manager Bill Nicholson was being hailed in the football community for his willingness to embrace as aspects of the beautiful game.
"It's no secret that we copy the broad tactical lines of the game as played by Hungary, Spain and Brazil," Nicholson noted in the Vancouver Province. "But the big thing is every man on the team, including our goalkeeper (Bill Brown) has learned to understand a simple, critical tactical fact – that the man without the ball is more important than the man in possession.
"That's the basis of our attack strategy."
Path to The Final
Spurs were tested in their opening match in the third round, edging Charlton Athletic 3-2. Crewe Alexandra fell 5-1 in the fourth round, while League Cup champions Aston Villa were vanquished 2-0 in the fifth round.
In the quarterfinals, Sunderland held Spurs to a 1-1 draw. But the replay was all Tottenham, a 5-0 rout. Spurs easily handled Burnley 3-0 in their semi-final match, held at Villa Park.
Doing the Double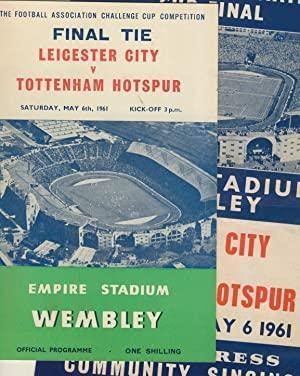 Since Aston Villa's sweep of the First Division title and FA Cup in 1897, four sides prior to Spurs had arrived at the Cup final as league champs. Newcastle (1904-05), Sunderland (1912-13), Huddersfield Town (1927-28) and Manchester United (1956-57) all fell short of the objective and lost the Cup final.
Leicester City made the early news at Wembley. The surprising insertion of young Scot Hugh McIlmoyle over Welsh international Ken Leek at centre forward left the City supporters in a state of shock. Then, 20 minutes into the match, Leicester fullback Len Chalmers was left incapacitated by a right leg injury. With no substitutions permitted, for all intents and purposes, the injury reduced City to 10 men.
Still, Spurs didn't immediately take charge. The first half ended goalless. A 38th-minute goal for Spurs by Cliff Jones was ruled offside.
Finally, the second half produced the expected result. England striker Bobby Dyson converted a Terry Dyson pass to put Spurs ahead in the 66th minute. Dyson added a second on a splendid header in the 75th minute.
Fittingly, the double was earned via a 2-0 verdict. Skipper Danny Blanchflower, the 1960-61 footballer of the year, led the side up Wembley's famous steps to accept the FA Cup from the Duchess of Kent.
The Power of One
Years ending in one are often kind to Spurs. Tottenham won the FA Cup in 1921, 1961 and 1981. The last two league titles won by Spurs were earned in 1951 and 1961.
Just a subtle reminder that next season is 2021.
Earning My Spurs
Over the years, my mother remained convinced that the root cause of my passion for sports that led to my career as a sportswriter could be traced back to the maternity ward in East York, Ontario, Canada, where she watched Spurs win the FA Cup.
Do I owe my career in sports to Danny Blanchflower, Dave Mackay and Bill Nicholson? It is oddly factual that I've always maintained a fascination with the FA Cup final.
And if you'd ever met my mom, you'd know that arguing with her was pointless. I'm certainly not about to doubt her beliefs.
Thus, all I can do then, is say thank you, Spurs.