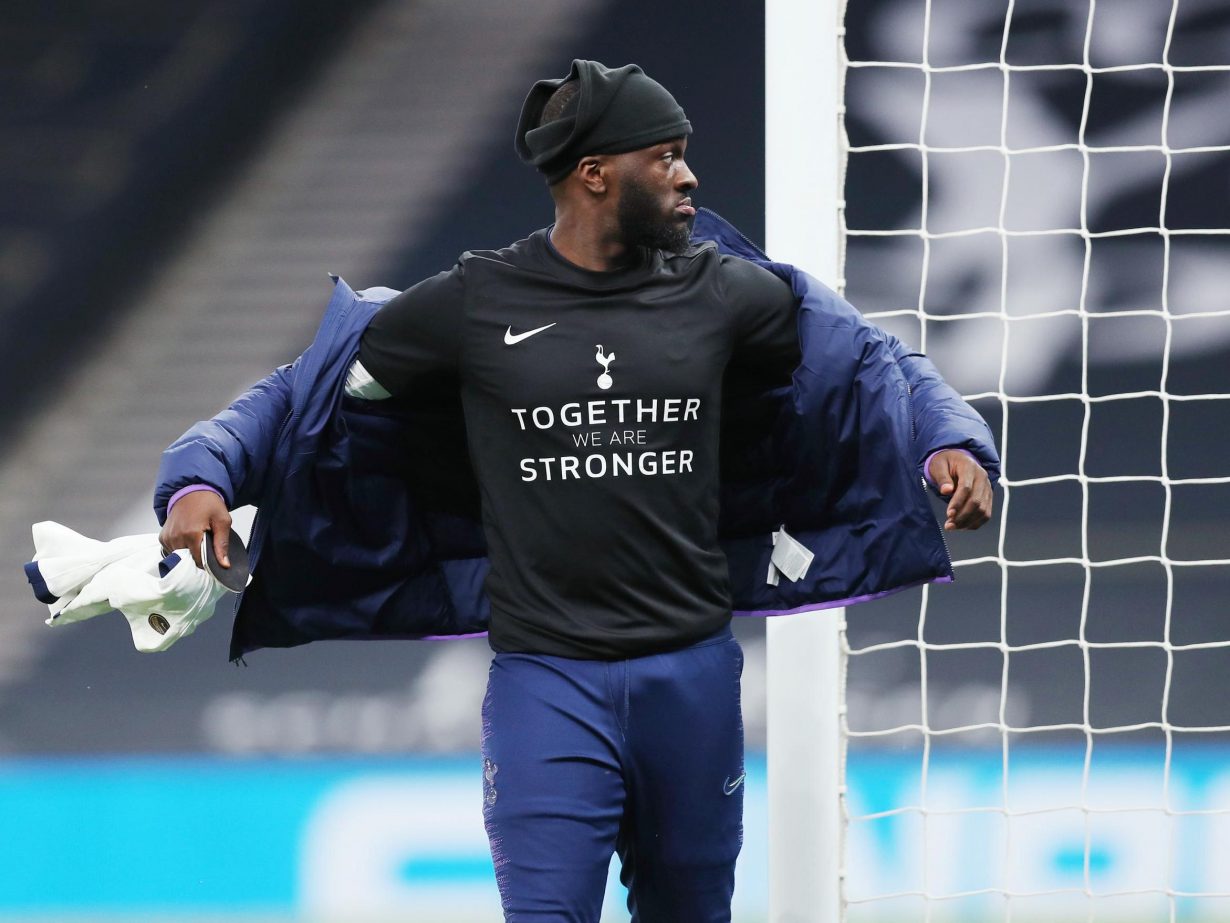 I still have no idea what our style of football is. Aside from perhaps attempting to keep it tight at the back and control and counter for a sneaky lead.
There are two things that remain constant if you welcome stress headaches.
Identity.
Ndombele.
I still have no idea what our style of football is. Aside from perhaps attempting to keep it tight at the back and control and counter for a sneaky lead. We all wanted AVB to be the new Jose Mourinho and now we've got Mourinho turning into the new AVB. Of course, it would help if there was a clearer objective at hand. When Mauricio Pochettino arrived at White Hart Lane we knew he loved a press and he identified the deadwood and players of dysfunctional culture and got rid of them. Whilst galvanising average players and reinventing others. At least you do a bit more emotional hedging with the best UK bookmakers whilst we sit around and wait to see what happens.
Perhaps Poch had the advantage of youth on his side. Wanting to impress and build a tangible philosophy. Jose, with his wealth of experience (which, love him or hate him, is undeniable) might lack the focused hunger to really take Spurs back up to the momentum we enjoyed only a few seasons back. Jose has always been centric to his CV (which is beneficial for the club he manages, of course) and will likely try to get one cup out of the squad just to say 'there you go, I've done it again' rather than cement an essence of longevity.
However, to be fair, he needs players in. He needs to strengthen our spine. He needs all the tools in the box so there is no room for political shuffles of blame. Which ties in nicely to Tanguy Ndombele. His scapegoat.
The lad hasn't impressed so far. He's impressed in pockets and cameos. Not with application and consistency. I'm not privy to the reasons why. We can attempt to decipher news reports, quotes and Jose dropping ambiguous bars during press conferences. There is something fundamentally broken with Ndombele fitting in. The question is why? The answer is, take your pick.
Mental state? Fitness? A general unhappiness at being at Spurs? Jose disliking the player? Jose trying to ignite desire and passion in the player with psychology? Take your pick.
I am not buying into the player not being very good. He's our record signing and the club will surely be asking Jose to use his experience to help the player. Afterall, unlike say a 'Roberto Soldado', Ndombele has shown us (in those pockets and cameos) that he has an eye for goal and the finesse in the final third (something we lacked in the two games played so far). In those moments, his quality is also too undeniable.
He has brains, brawn and bubbly brilliance. Is he now fit? Apparently he is. Jose is dismissing conspiracies and is suggesting it's a squad game. We're allowed to make five subs and although I don't expect Jose to just sub for the sake of it (and at the detriment of balance and shape), I do find it odd that Tanguy hasn't played a minute. More so because it could end all the tin foil hat bantering or, well, add more fuel to the fire.
Damn it.
Regardless, I'd like to see what he can do. I want to know at what level his fitness is at. Of course, we all like to take sides and also expect there to be a clash of personalities or a divide. The reality might be that the player was suffering from a lack of confidence that impacted his training and conditioning. Jose might be doing his utmost in helping our record signing find himself as a Spurs player. The bubble wrap and cotton wool needs removing, but in Jose we must trust.
Am I clutching at straws?
Perhaps.
The fact is, he's exactly the type of player we are in need for. Be it in central midfield or an elevated position behind the frontline. Along with Lo Celso, these are the players with the killer pass. That cute touch into space. The difference makers. If I could choose an identity, it would be to have these two in the starting line-up. Then a full pelt Kane up top, accompanied by the foil, the space invader Dele and the pace of Son. If they're allowed to be expressive and expansive, if…then that identity goes from myth to legend.
Until then, it's much ado about nothing and nothing much about daring to do.
On the plus side, we're not quite Del Boy falling through the bar. And we can do without the canned laughter if we fail to grab a Champions League position and end up playing on Thursday nights.
COYS tho