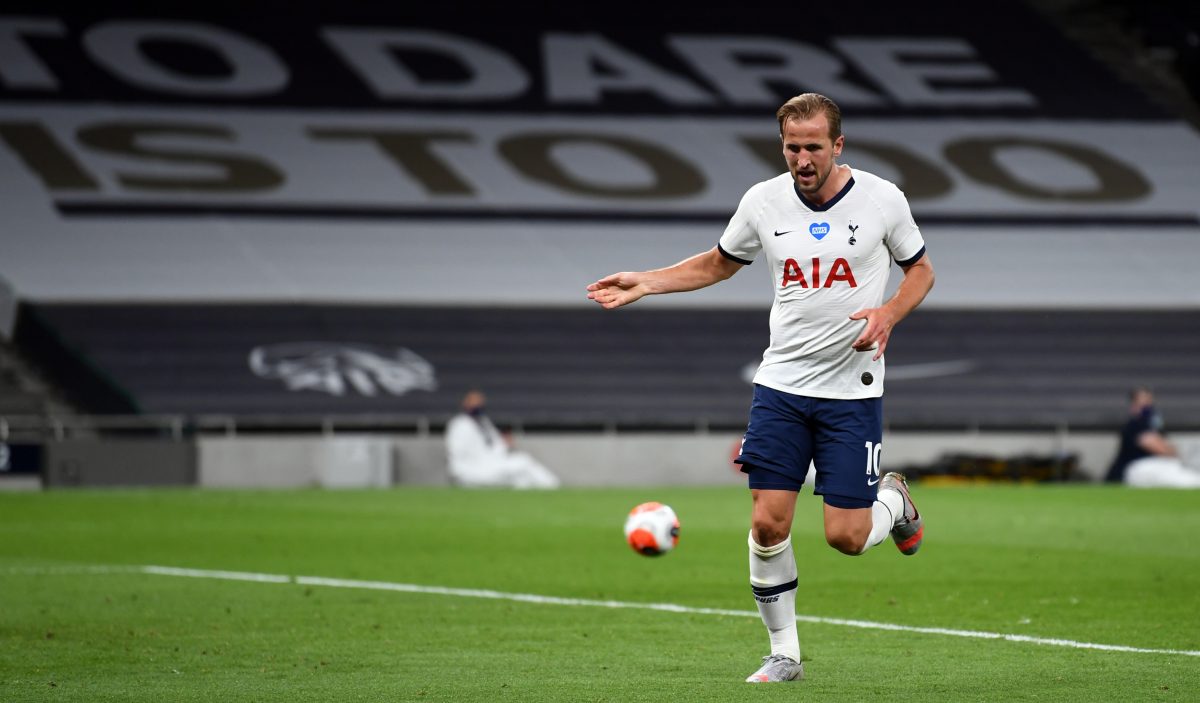 What is wrong with me? It's like I can't help it. Spurs are a devastating drug, and I'm a full-blown addict.
Can I shock you? I actually quite like football. Even in its current form. And even now Liverpool are champions.
Believe me, I'm as surprised as you are. When it first became clear that, whether we liked it or not, the Premier League would return, I felt strangely apathetic. I'd already written off this season, and it was difficult to really care about Tottenham Hotspur again. Over the last three months, I've been mostly concerned with making sure my parents aren't killed by a rampaging, deadly virus, so I hope you'll forgive me if the reappearance of football seemed rather inconsequential.
During the build up to our first game back, I remained indifferent. Usually, I wake up with an extra spring in my step when I know Spurs are playing, especially if they're kicking off that evening against a top six rival. I was concerned, to be honest. I wondered where the passion had gone. I thought I might have reached an age where I start to view football with a calm objectivity. Thankfully, I had nothing to worry about. Thirty minutes into the United match, I was once again fully invested, partisan and increasingly irate.
What is wrong with me? It's like I can't help it. Spurs are a devastating drug, and I'm a full-blown addict.
When Bergwijn skinned Maguire, a man who moves with all the elegance of a ten-year-old Vauxhall Vectra, I leapt up from my sofa. When he hit the ball so hard it exploded into a cloud of atoms that passed clean through the body of David De Gea, I celebrated like it was a real game of football. Not a pretend, pre-season, artificial imitation. When Dier, in an act of defiant self-sabotage, gave away a needless penalty, I was genuinely angry. I shouted and swore and felt like kicking over our footstall. It was a familiar and comforting sensation.
The games come thick and fast at the moment, so there was little time to reflect on what was in the end a disappointing result. We desperately needed a win, and this time I felt nervous in the hours preceding West Ham.
They always play well against us, don't they? Their cup final, we always say. Well, that may well be true, but it's also irrelevant, because right now they are a truly terrible football team. They didn't show a modicum of ambition. Pump it up to Antonio, and let's see what happens. He's big and strong, so he might do something. Unfortunately for West Ham, he did nothing, and in the end we won comfortably, courtesy of a classy Kane finish and a genuinely hilarious own goal.
While we're on the subject of Kane, it's probably worth pointing out once more just how good he is, in case anyone had forgotten. He's played no serious football for the best part of six months, but that sprint and side-foot into the corner of the net was vintage Harry. We may well run him into the ground until his ankles have to be stuck on with a bit of gaffer, but it'll be enjoyable while it lasts.
He collapsed to the ground after he'd scored, seemingly both relieved and exhausted. In that moment, he was all of us. Relieved at the win, and relieved that our star striker was starting to look back to his best. We've missed him, and we've missed that winning feeling. It was our first win in seven matches, but because of the enforced break our last victory came over four months ago, on February 16th.
Is that why Tuesday felt so important, then, despite the circumstances? Because it was a much-needed three points? Probably not. Mostly, and I don't think I'm alone here, the re-emergence of Tottenham is a remarkably welcome distraction from so much misery, hate and anxiety.
We live in a deeply troubled, unequal society and the cracks that have recently opened cannot, and should not, be papered over. Many of us also feel a degree of emotional and financial vulnerability, as a result of the Coronavirus. I don't want to get too deep, but for ninety minutes I'm able to forget about all of that. I can forget about real life, which, if it's just for a moment, can't be a bad thing. To be honest, I think football for me has always been about escapism.
Now look, I know football is also nothing without the fans, before you use that as a stick to beat me with. I know that matches aren't the same behind closed doors. Without sounding Pochettino-esque, at times sporting crowds seem to have a unique energy of their own. They're able to both create and compliment moments of real drama. When you're part of it, it's special, and you feel a profound sense of belonging. That being said, this sense of kinship hasn't evaporated away simply because we're not allowed into the stadium. It's stronger than that.
I still desperately want to visit White Hart Lane. Of course I do. Imagine the first game back? I think I'll probably feel like a kid again when I walk up the steps from the concourse, and I catch that first glimpse of the stadium. The return of any live sport will be an important marker; a sign that things have almost returned to normal. In the meantime, however, football is having to adapt to a 'new normal,' and even though it's far from perfect, I needed Spurs back in my life. Don't you?