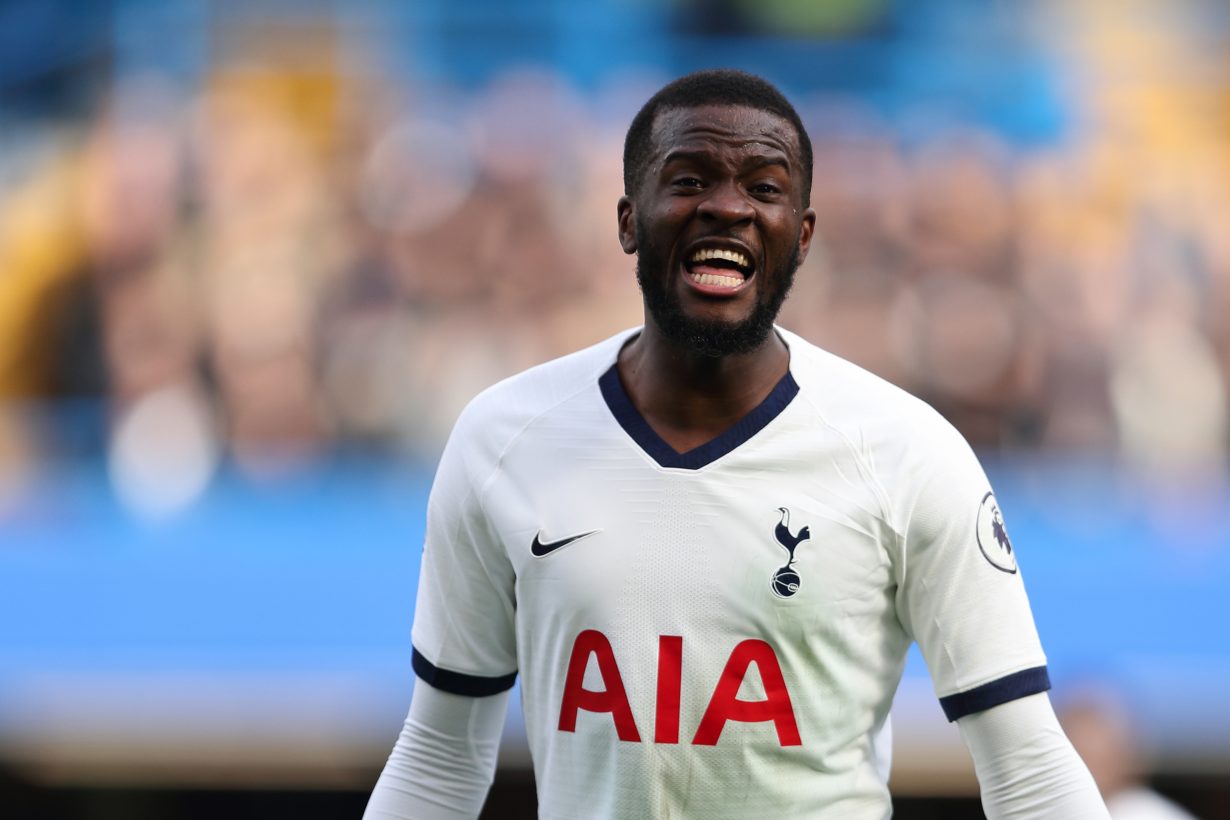 Expectations were certainly high for the Frenchman, given how he bossed the midfield for Lyon in Champions League clashes, but few could have anticipated that we would have seen so little from Ndombele in his first year in London.
It's an important season for everyone at Spurs, but it's really important for this particular player. Ndombele arrived in England as a player with huge promise and a considerable amount of talent, but the Frenchman has struggled to find a settled spot in Spurs' side. To complicate matters, Jose Mourinho hasn't exactly held back in his criticism of the 23-year-old.
It's easy to forget the size of the transfer fee required to prise Ndombele away from Lyon. In fact, his appearances thus far in the Premier League have been so sparse that it's been easy to forget that Ndombele is actually still a Spurs player. The Guardian reported on his momentous transfer in July 2019, noting how the £55.45 million deal shattered the club's transfer record. In that same report, David Hytner painted Ndombele as the heir to Mousa Dembele in the Spurs midfield, calling him a player to 'quicken the pulse' with his mix of skill and power.
So far, the pulse has not so much quickened as it has fallen to a dangerously slow pace, with Jamie Carragher being someone that has heavily criticised Ndombele's performances. Expectations were certainly high for the Frenchman, given how he bossed the midfield for Lyon in Champions League clashes, but few could have anticipated that we would have seen so little from Ndombele in his first year in London. A goal on his debut got things off to the perfect start, but too many of Ndombele's later appearances saw him look at odds with Spurs' system.
A crucial campaign for player and club
This is a defining season for Ndombele's Spurs career, and it is the 'Spurs' part which is most significant. Ndombele has that effortless raw natural ability that will see many suitors sniffing around him when he does leave the club, even if it proves to be a torrid spell in Tottenham. Juventus, Inter, and Barcelona have been linked with him over the summer, which is not a bad set of sides to be chasing your signature. However, this season will be pivotal if Ndombele is going to be remembered as a success at Spurs.
A fully-firing Ndombele could be hugely influential in Spurs' quest to re-enter the top four. As of September 11th, Spurs are priced at 3/1 with Betway to secure a top four finish in the league. That makes them sixth favourite to do so, and the maths experts out there will be able to attest to the fact that six doesn't go into four. The odds indicate that Manchester United and Arsenal are Spurs' closest rivals for the crucial fourth spot. United have already brought in a new progressive midfielder this summer in Donny van der Beek, while Arsenal are heavily linked with Lyon's creative spark Hossem Aouar.
Spurs' midfield reinforcements thus far are limited to the arrival of the combative Pierre-Emile Hojbjerg, but Ndombele could be like a new signing. Much will depend on whether Mourinho believes that his midfielder can adapt to Premier League demands. The Premier League is of course notorious for featuring a completely different type of football to the rest of the world, where only specialists can thrive. That's why Manchester United hired the former Molde manager as their boss, as he just really gets the Premier League.
All joking aside, Ndombele obviously needs to make much more of an impact on matches if he is to become a regular starter. Amazon Prime's All or Nothing documentary has given us a fresh insight into the mind of Mourinho, and it's clear that he's not exactly a man who easily changes his mind or his methods. Yet Ndombele has shown enough promise to warrant more Premier League minutes, more than the 1007 that he experienced last season.
Comparing the competition
Here's how Ndombele's stats stack up against some of the other central midfield options in Spurs' ranks, using the data from last year's league season provided by Transfermarkt.
Tanguy Ndombele – 2 goals, 2 assists in 1007 minutes – a goal contribution every 252 minutes
Harry Winks – 0 goals, 0 assists in 2226 minutes – no goal contributions
Giovani Lo Celso – 0 goals, 2 assists in 1486 minutes – a goal contribution every 743 minutes
Moussa Sissoko – 2 goals, 1 assist in 2456 minutes – a goal contribution every 819 minutes
Pierre-Emile Hojbjerg – 0 goals, 1 assist in 2750 minutes (for Southampton) – a goal contribution every 2750 minutes
These statistics don't tell the whole story. To quote Homer Simpson, you can come up with statistics to prove anything – forty percent of all people know that. But these stats aren't without their merit, as they show that Ndombele makes things happen in an area where Spurs have lacked some forward incisiveness.
Ndombele has plenty of ability in his locker, that much has never been in doubt. The question is whether Mourinho trusts Ndombele to fulfil all of his duties in a match, and if Ndombele is sufficiently inspired by Mourinho's management to deliver consistently. Life is certainly more interesting when the Frenchman is on the pitch, and perhaps this will be the season where Ndombele proves he can dominate the Premier League.