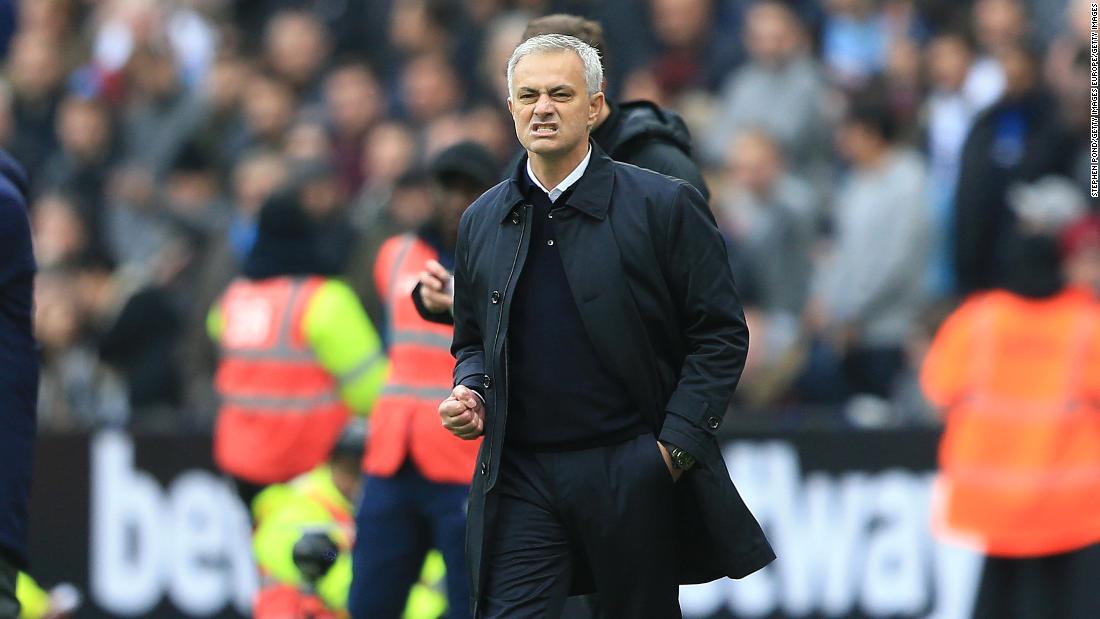 ...it probably won't be that easy in football and with Tottenham it certainly won't be that easy at all.
Here we go again. One week away from the trials and tribulations of another season. Following every move of that same squad of twenty-two players and giving them a seemingly unrequited love that not even Shakespeare could conjure up in Romeo and Juliet. But its not quite that same group of twenty-two players we were so used to seeing for the past five years, is it?
And its not that same Argentine, with the charm and kind-heartedness of your grandad, as well having the devilishly good looks of him forty years ago. Instead we have the moody, cold Uncle your parents warn you about. The one who seems to cause endless drama. Especially after he's had a few, wherever he goes, but somehow keeps getting invited out.
But you've started to talk to Uncle a bit and now you're beginning to realise why he gets invited out. Yes, he calls a spade a spade and has just left his third wife after cheating on her again, but so what? He's our Uncle and the start of this season, just like the start of every party he turns up to, symbolises a clean slate.
Now I'm not here to try and preview what's in store for 2021, but instead assess how things were at the start of Poch's last season compared with what José has to work with now. The obvious standout is the business done in the transfer market.
Its very easy to say how José has undoubtedly done the better business with his shrewd and sensible signings, but can you remember how hyped you were when N'dombele was finally signed? I can.
After watching that same BT Sport video of him bully the Barcelona midfield in the Champions League and breaking the ankles of the St-Étienne defenders in the farmers league, he was ours. His athleticism, strength, ability to turn, tackle and glide past the opposition meant for £58 million we had finally found a replacement for Moussa Dembele.
Another problem that had been haunting Poch's team was a lack of competition for Christian Eriksen. As Daniel Levy was obviously in a problem-solving mood this summer he said, "Here you are, here's Gio Lo Celso, one of the most talented creative midfielders in Europe at the moment".
He's good isn't he that Mr Levy? And to top it all off our Saviour gave us a left back who provided six assists and two goals with relegated Fulham, introducing Ryan Sessegnon (yes he was injured and didn't play until November, but it's the thought that counts).
So a powerhouse midfielder that will solve the frailties witnessed since Dembele's decline, a wizard able to provide that creative spark this team so often lacked, and a dynamic full back, the kind of which hadn't been seen since Danny Rose circa 2017. All is looking up for the Champions League finalists in their first full season in their billion-pound stadium.
Wrong.
Maybe Mr Levy isn't that good as he's allowed three of the squad's key players to enter the final years of their contracts and Eriksen publicly stating he "wants to try something new". Even Poch was sceptical about reaching the heights of the previous year by saying "there will be a painful rebuild" at the club, and how right he was. Releasing deadwood such as Trippier and Llorente was a start, but not replacing them was criminal.
It meant, come the start of the season, Poch was left with an ageing squad, with only one striker, starting centre backs both over thirty-one, a right back who's defensive shortcomings mean our whole system is based around the fact he cannot defend and a disgruntled maestro who wasn't trusted to play. And breathe.
Sure, no-one could have predicted the fall off of Ndombele or the plague of injuries suffered by so many players (except Harry Kane who usually has one big injury per season in him, and makes not having a back up striker look an even more baffling decision). But there was no way that squad was ready to push on from the heights of Madrid at the start of that season.
Whether it was pure idiocy or a sense of naivety (if you're feeling nice) displayed by Levy during the summer of 2019, he certainly isn't taking any chances this year. The squad is settled and deadwood players are leaving with replacements arriving too. Walker-Peters and, hopefully by the time this is out, Aurier have left (editor: He hasn't!) and a proven and established Premier League right back in Matt Doherty has arrived and should slot in seamlessly.
The farewell of Jan Vertonghen was not what he deserved after eight years of service to this club, however Mourinho found a system that worked without him by now deploying Eric Dier as a centre back in partnership with either Toby or Sanchéz. And with the versatile Tanganga coming back from injury the defensive side of the team is looking adequate and certainly less aged than last year.
Poaching a club's captain, in the shape of Pierre-Emile Højbjerg, is a good sign and also patches up the gaping hole of an enforcer that can win the ball and allow player like Lo Celso to express themselves. The last gaping hole to fill is the back up striker. And if the past four years are anything to go by our talisman will get injured, and someone will have to be able to come in and do a job to attempt to replace the brilliance of Kane.
The past season has made us forget that Spurs is a very attractive club to join, with maybe the best training facilities in world football. With certainly the best stadium and one of the most successful coaches of the modern era. But last season showed us that with all those things it probably won't be that easy in football and with Tottenham it certainly won't be that easy at all.
But for now, sit back and prepare yourself for the havoc that will ensue once that moody Uncle starts getting on it.
COYS