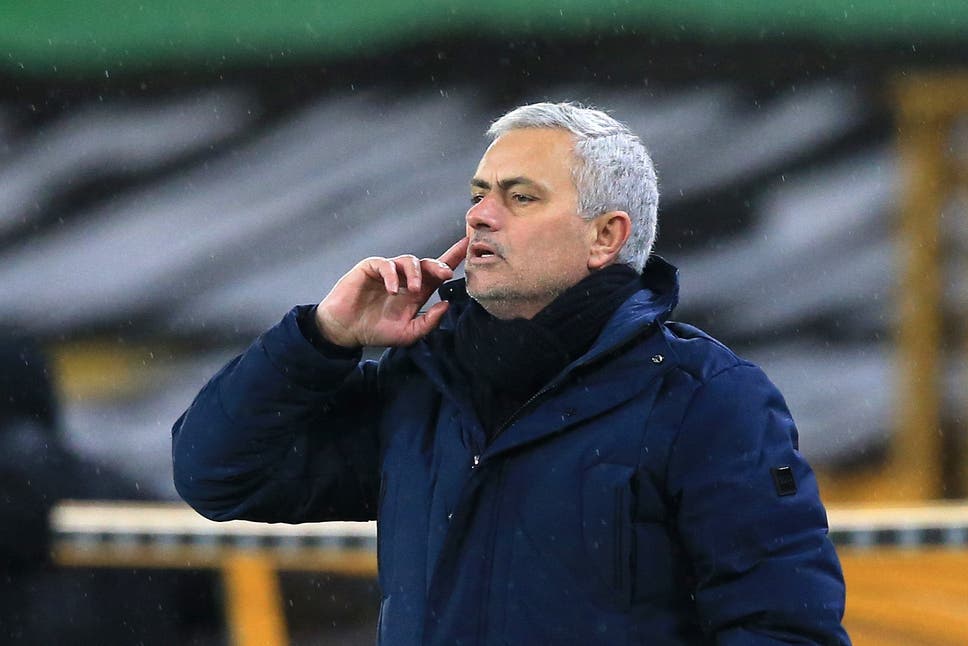 All things considered here José looks highly likely to deliver the first actual silverware any of us have seen since before twitter had ever head of Spursy; though if anyone can bear to watch it happen remains to be seen.
In an uncharacteristic piece of straight thinking, the Premier League have postponed Fulham's visit to Tottenham amid fears of runaway illness within the travelling squad. Whilst this is of course both sensible and welcome, I fear that somewhere Martin Jol is scratching his head in disbelief. Nevertheless, the sweet relief of a last-minute day off allows us a moment for quiet reflection in front of the fire; a chance to mop up the last of the Christmas beer and stale pie.
After another week of the now on-brand fractious social discourse, this seems an appropriate time to take stock of Project Pragmatism. After all, we are almost half-way through José's time at Spurs, at least if his past appointments are anything to go by.
At this point in 'weird season 2', the picture is more than a little conflicted, however. Despite turning in some of the worst performances in living memory, we find ourselves tantalisingly close to the top; and in late November we experienced some of the first thin-air nosebleeds in a generation.
In typical fashion however, since making the summit the subsequent 9 points from 21 available is less than rapturous form, though during that spell we denied rivals Gazprom FC and Wolves two points each, as well as a sweet victory over Modern Slavery City. What is more worrying however is the nature of the other performances. Whilst dropped points against darling Klopp is hardly a surprise, Palace was less forgivable.
Then, my personal lowlight of the campaign to date- a deeply ironic loss to Leicester; wherein the masterstroke of aping their smash-and-grab tactics of 2016 fell desperately short as they failed to gift us the time and space needed to deploy Heung Min Vardy in the counter-attacking role. Christmas spirit apparently lacking in the Guyliner'ed Rodgers, he celebrated the victory with Pesky Wankers extra James Maddison at the final whistle, who sported a special comedy beard for that festive feel. Dilly Ding, Dilly Don't, or something.
These recent slips ups will soon slide into the past though, I'm sure. That Leicester visit will become a long-forgotten bad day at the office, the West Ham debacle important only to those in the Caravan Club.
I do believe we are seeing a revolution at Tottenham. Not the intense, passionate coupling we had with our most recent ex; but a noisy, lights-flashing, drums-crashing affair. The sort that annoys the council. Whether it will result in a late-night eviction or a midday parade remains to be seen. It is certainly already eventful.
Away from the pitch, José's comments about how he likes to control the game without the ball have become something of a meme. TwitterfansTM have employed it as a mantra throughout the year of José's rehabilitation, though its best use has been found in repurposing it for the full supporter experience. For instance, we don't need to access Naming Rights Lane to know the beer pumps don't work, and in my case I no longer need to watch the matches to know they are awful. It's a stroke of managerial genius.
This is of course a little unfair. The drubbing of Man Utd was as enjoyable as any of our recent victories; though I am led to believe that we aren't here to enjoy games of football anymore- unless they're cup finals of course. Gareth Bale scoring again in lilywhite will also live long in my heart; despite the important thing apparently being the Spanish souvenir he brought home with him.
All things considered here José looks highly likely to deliver the first actual silverware any of us have seen since before twitter had ever head of Spursy; though if anyone can bear to watch it happen remains to be seen. That said, I still hold with the position that he was the right person to come in at the time, all the decent guys already being employed. Joking aside, I've really come to like the guy, though I suspect a real crowd attending these games would quickly bring out the belligerence in his press conferences, club pyjamas notwithstanding.
There are bright sides to the show though; although the on-field fare is staid at best, we have a new-found pastime in annoying the fuck out of everyone else. Most notably the denizens of latter-day Corinthians Gazprom FC and Modern Slavery City, who run the risk of nerve damage if they clutch their pearls this tight for much longer. Furthermore, anyone who brings on the ire of Alan Green with such regularity is doing just fine in my book.
We all know why, too: this isn't how the script goes at all. Tottenham play nice and hand over the prize, everyone knows that. Harry Kane might just kill someone if he carries on like this; won't someone think of the children? Well, the game itself may now be the least entertaining element of supporting Spurs, but seeing as we aren't allowed in any more we may as well win the Bastards of the Year Award.
There's no point going for Circus Performance of the Season though; not to be outdone, Woolwich have that all sewn up already.
It certainly is unchartered territory being the unpopular club at the party, and it seems apposite that we come to this at a time when the media game has become as important as the match itself. José doesn't need the ball to win, he's got Insta. Books will be written, our name taken in vain along with the fawning prose splashed over Guardiola already.
Tottenham may or may not remain also-rans both during and after this period, but we've certainly come to the attention of the world's media this year, as was surely Daniel's intention. I for one am all for it. I can't stand the football, but I enjoy that we are no longer an after-thought. No more of the simpering 'oh Tottenham, how lovely' from fans of other clubs, but 'oh. Tottenham.' with a grimace. No-one likes us? I don't care.
In years gone by, piss was commonly boiled for the purposes of fixing blue dye into fabrics. These days it does a fine job of washing whiter. I look forward to the next 60 odd games of it. At the midpoint of his stay, though it ain't pretty I say Come On, José!