Even though I'm a Spurs supporter having watched Sheffield United's disallowed goal against us last week made me realise just how silly this whole thing is becoming. It was an embarrassment to football and there have been so many other incidents like it.
This is not why it was introduced. It was meant to be an aid for the referee but they are now failing to make use of the pitch side monitors, not coming to a decision of their own and allowing the God VAR to decide a team's fate.
Meanwhile the fans sit bemused and baffled, waiting for the 'Checking Goal' sign to signify the result.
The VAR chief reckons it's 7/10 for how it's performing


: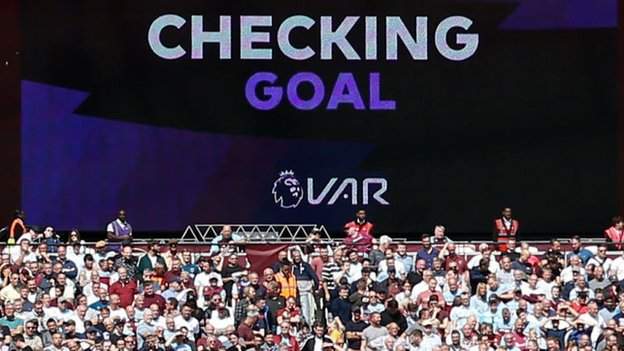 The use of video assistant referees in Premier League games is given a mark of seven out of 10 by the man in charge, despite strong criticism.
www.bbc.com
It's making a mockery of our beautiful game and is doing nothing to modernise or enhance it. Used correctly I can see the advantages but in it's present state it is making a fool of football.